Close a road
If you're thinking of holding a Big Lunch on your street and you want to close the road, it's best to make enquiries with your council and seek permission as soon as possible.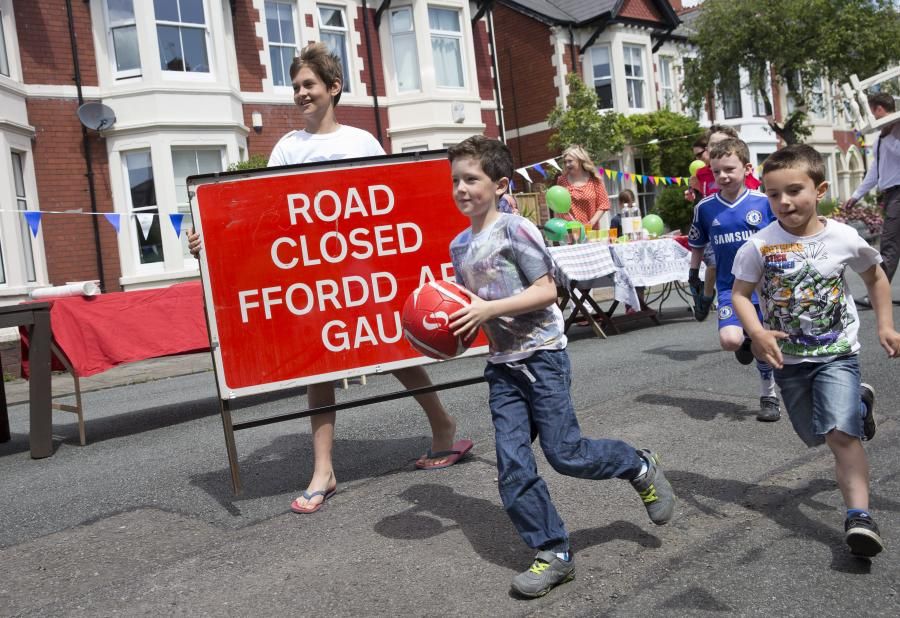 You can hold a street-party-style event for your Big Lunch on any patch of land or in any building such as a communal, private or pub garden; a local park; driveway; school playground; church; mosque; synagogue; gurdwara or temple — wherever you want, as long as you have the relevant permission from the owner.
If you want to close your road for a street party, here's how to make it happen.
Contact your local council
It's best to do this as early as possible as some councils require up to 12 weeks' notice.
If you're in 

England

 or 

Wales

, simply follow the 'Organising a street party' steps on the gov.uk website
If you're in 

Scotland

, contact the Roads and Communities department of your local council
If you're in Northern Ireland, visit your local council website and search for road closure for special events guidance. It's recommended to give yourself plenty of time as the process can take from 16 weeks to 21 days. If you're thinking about it, get in touch with our Northern Ireland team for support and advice.
​Further advice
The Street Party Site and Playing Out have lots of advice on road closures. The following links may also be useful:
Contact us
If you run into any difficulties, please feel free to contact us and we'll be more than happy to help.
Host in another space
If closing your road isn't an option, consider hosting your event in another area. Ask people in your community what venues they know of, someone might just surprise you with the perfect location idea. Or think about holding a more informal Street Meet, that doesn't require a road closure.
Finding an indoor venue doesn't need to cost money either; explain your situation to venue owners — they may be happy to 'support local'. Otherwise find a communal outdoor space – you'll attract more people when there are no boundaries to cross, and everyone can see what fun you're having!
If you need support in getting your event off the ground, see our tips for how to increase your sphere of influence or how to seek council support.
If your council supports The Big Lunch and waives fees for road closures, let us know so we can recognise them on our Star Councils list.