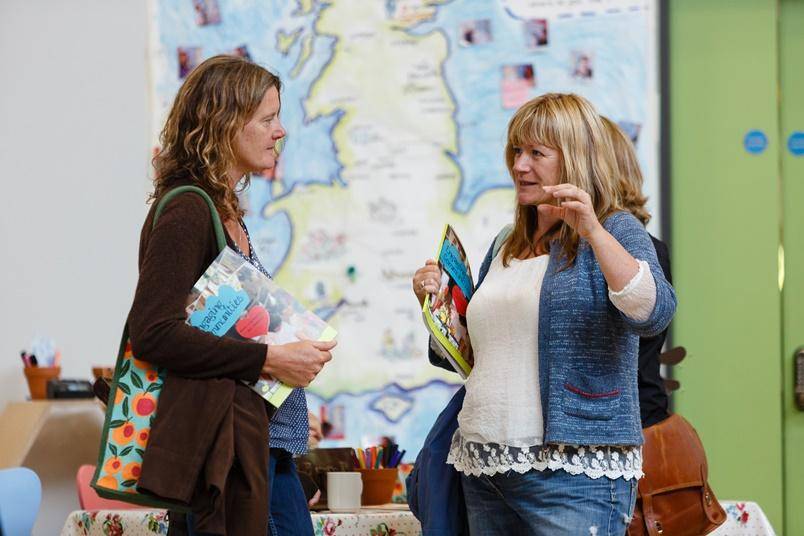 Our research
We undertake research to understand what's happening in our communities, to highlight where we should be focusing our efforts and to assess the impact.
Take a look at the research reports below to understand more about what we do, and why connecting neighbours and communities is so vital.
Scroll down to next section
Cost of living crisis affecting Christmas social plans
A survey carried out autumn 2023 reveals that 21.7 million people* are being forced to shrink their Christmas social plans this year due to the high cost of living.
Growing Connections: A Better Future for our Communities
This 2022 report explores our work and the impact that it has on individuals and communities across the UK.  We're passionate about community and proud of what we have achieved so far with the help of many friends and partners, yet we know there is more to do.
Cost of Living Survey 2022
Our analysis from a YouGov survey this June, commissioned by ourselves at Eden Project Communities, revealed that over 36 million people believe the UK would not be able to function without the generosity of people giving away food in programmes such as food banks, community fridges and food share schemes.
The Big Lunch Legacy and Impact Report
In 2021, we commissioned the Institute of Voluntary Action Research (IVAR) to study the legacy and impact of The Big Lunch. The results were enlightening, showing how community connections forged over Big Lunches can tackle even the biggest challenges
Read the IVAR report (opens in new tab)
Closing the Distance Between Us
Our Closing the Distance Between Us report has identified a widening gap in the relationship between people and their neighbours that is damaging our mental and physical health and reducing the ability of communities to cope when crisis hits.
The Big Impact
Every year, The Big Lunch brings millions of people together in their neighbourhoods and communities to share food, have fun and get to know each other better.  It's a lot of fun, but the impact is deeper than the thousands of cup cakes and miles of bunting.
We're no Longer a Nation of Nattering Neighbours
Nattering with the neighbours is a thing of the past according to our survey, which reveals half of the population hasn't chatted over the garden fence or outside their homes in at least a month and nearly 1 in 5 has never spoken to their neighbours at all.
The Cost of Disconnected Communities
This research reveals the annual cost to public services of social isolation and disconnected communities. Find out more about how disconnected communities could be costing the UK.
'I started to believe that what I do is important, it does matter and I do make a positive difference to my community. I felt really valued and empowered and was filled with enthusiasm to do things even better.'
Become a sponsor
Every year we reach millions through The Big Lunch and our wider community programmes. We welcome CSR enquiries and work with our partners to support their business objectives. Get in touch with Gemma Snow, our Head of Partnerships, to discuss joining us.