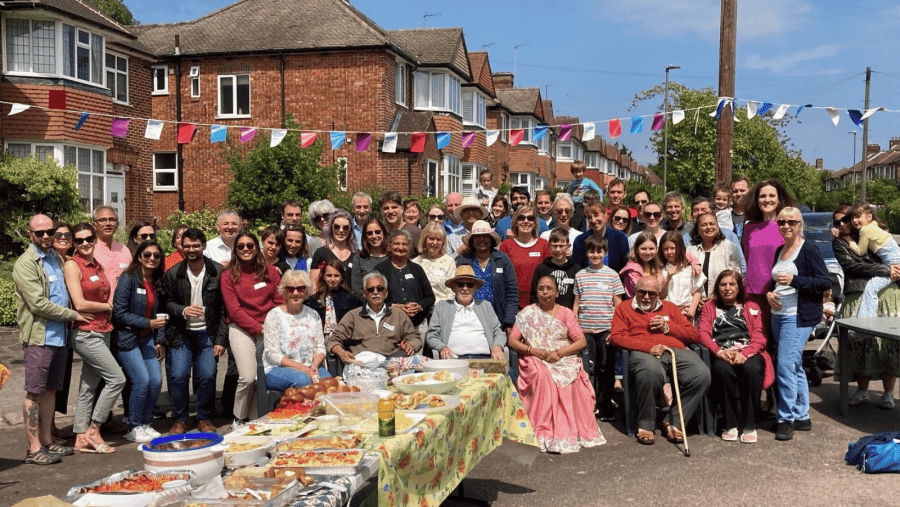 Star Councils 2023
Council support, to encourage participation in The Big Lunch and help events run smoothly, remains as important as ever.
We are delighted to have worked with so many authorities, of all levels, across the UK this year and to recognise them with a list of Star Councils 2023.
In 2022, we recognised those supporting The Big Jubilee Lunch with this list of Platinum Councils.
Star Council criteria
To be listed, councils must have provided at least one of these types of support.
Promoting The Big Lunch
Promoting the Coronation Big Lunch or The Big Lunch through communications.
Organising events
Organising council-led events for the Coronation Big Lunch or The Big Lunch.
Supporting communities
Support communities in their area to take part or hold their own Coronation Big Lunch or Big Lunch. This could include:
providing grants or in-kind support
waiving road closure fees
streamlining road closure processes
covering costs of Public Liability Insurance
East Anglia
East Midlands
East of England
North East
North West
South West
West Midlands
Yorkshire and the Humber
Wales
Apply to be a Star Council
We are delighted to be working with so many authorities across the UK this year. Contact us to share details of your support and we'll add you to our Star Council list.
Email: kgroves@edenproject.com