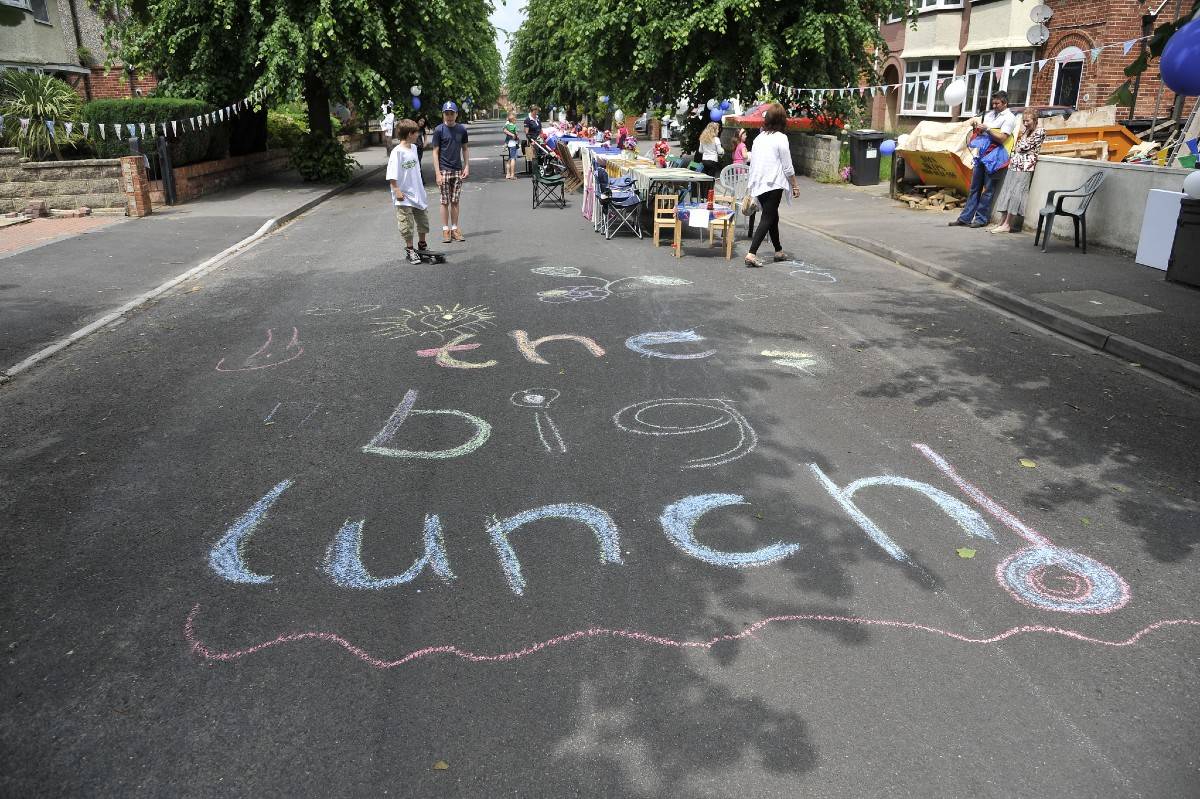 The Big Lunch for councils
Councils can really help to encourage and support people in their areas to get involved in The Big Lunch – and those that do will reap the community benefits. Here's everything councils need to know.


Why The Big Lunch matters for communities in your area
felt closer to their neighbours
of organisers said it boosted community spirit
How to spread the word
Use our key messaging
Encourage residents to request their FREE Big Lunch pack, full of tips and resources to help with their planning.
Share our posts on social media
Use #TheBigLunch and #CoronationBigLunch across social channels.
Use or create a public services account on Nextdoor
Sign up for an account if you don't have one already
Promote the Big Lunch internally
Talk to your communities, neighbourhoods, highways, tenancy involvement and diversity teams and ask them to support and encourage people and community groups in your local area to get involved with The Big Lunch.
How to reduce red tape for road closures
While Big Lunches can take place anywhere, a lot of people love holding them in their street (if it is safe to do so), creating a sense of identity with, and responsibility for, their shared space. So council traffic managers and highways teams may receive higher volumes of temporary road closure applications for The Big Lunch.
We advise event organisers to read our road closure guidance and contact their local council ASAP.
Help reduce barriers for Big Lunch street parties by:
providing clear guidance and simple forms for road closure applications
publicising application deadlines early and across all your relevant communications
grouping multiple applications together under a single traffic management order if possible
covering part (if not all) of the cost using any budget that is available
covering part (if not all) of the cost of street party insurance, on behalf of organisers
providing grants for communities unable to meet the costs, or linking organisers to local businesses willing to lend support
signposting to our road closure and insurance guidance
For further information, see this advice on holding a street party from Gov.uk.
Road closure guidance: information to share
We know road closures aren't always possible so in these cases, please try to offer an alternative council venue or park nearby, or encourage use of shared spaces and other local venues.
The time frame and closing date for road closure applications
What to do if an application is unsuccessful
Suggestions for alternative Big Lunch locations, eg. parks, community centres, communal gardens, car parks
Public liability insurance (if necessary)
Risk assessments
On-the-day signage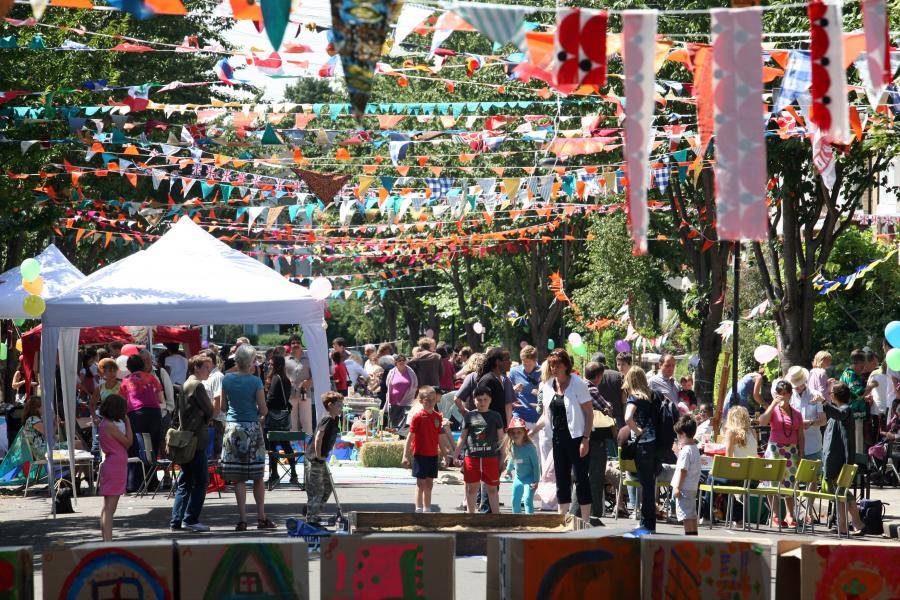 Star councils
Council support, to encourage participation in The Big Lunch and help events run smoothly, remains as important as ever.
We are delighted to be working with so many authorities, of all levels, across the UK this year and to recognise them with a list of Star Councils 2023.
Notes for councils in Northern Ireland
Thank you for your interest in The Big Lunch and Month of Community. If you would like to do more with us or need resources with a more local flavour please speak to our small but very helpful team who are keen to hear from you.
We know that you want to encourage local citizens to feel a strong sense of community and to be more involved in community planning and other local activity. By supporting people to come together where they live you can really enable this and we are always keen to support local people to navigate local road closure requirements.