Hammersmith and Fulham Council
Hammersmith & Fulham (H&F) is one of the smallest London Boroughs with a population of 183,544. The council has been supporting The Big Lunch for many years and its residents have a long history of throwing street parties for Royal occasions, including The Queen's Silver, Golden and Diamond Jubilee celebrations.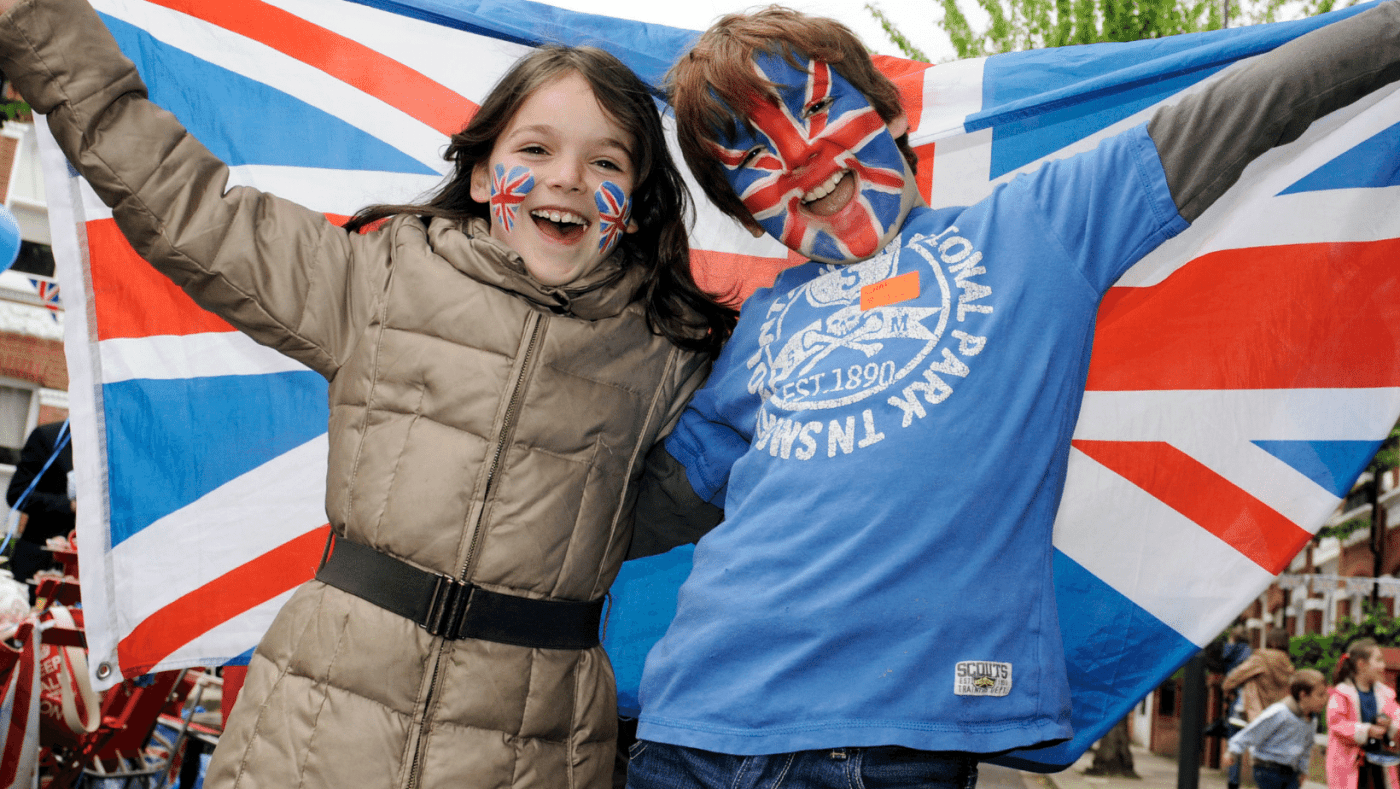 There were plenty of ways for residents to get involved in the Platinum Jubilee celebrations in the borough in 2022. Hammersmith and Fulham received 49 applications for road closures for street parties taking place over the extended bank holiday weekend, far exceeding their initial aim of 10!
But thousands took part in community events across the borough last summer, as the council is encouraged communities to take part however and wherever works best for them.
An all-inclusive approach
As well as traditional street parties, there were smaller events in driveways and gardens and bigger events in parks and community centres. This included several council-led events in Ravenscourt Park and Bishops Park, that anyone could attend.
To help ensure inclusivity, H&F put on two big, Big Jubilee Lunches with food stalls, entertainment and fun for all the family on Sunday 5 June – for those that weren't taking part where they live.
There were also two 'Party in the Park' events on Saturday 4 June, with big screens broadcasting the Epsom Derby and the BBC concert, and more entertainment, games and dance troops, giving residents another chance to celebrate.
The council wanted to make sure there was something for everyone to do over the weekend, with no expense or forward planning required.
H&F is fully supportive of The Big Lunch because it fits with many of the councils' values, such as encouraging civic pride, doing things 'with not to' residents and being a compassionate council.
Supporting the Big Lunch
An exemplary Platinum Council, H&F supported The Big Jubilee Lunch by:
Waiving road closure fees for Jubilee street parties – all year round
Promoting The Big Lunch and The Big Jubilee Lunch through its weekly Resident E-news, website and social media, including the neighbourhood network, Nextdoor.
Putting on two public Big Jubilee Lunches in its parks for anyone to attend
Using Nextdoor to promote The Big Jubilee Lunch
We were pleased to see that H&F used its public services account on Nextdoor  – partner of The Big Jubilee Lunch – to promote the initiative to their community. As well as spreading the word and encouraging participation, the council has used Nextdoor to put a call out to local businesses, such as food stalls and entertainers, to be part of its public park events.
The council has an impressive number of followers and Nextdoor is one of its most wide-reaching communication channels. H&F also uses Nextdoor to share local news, alerts and public appeals.
5 top tips for councils
from Hammersmith and Fulham Council
Start promotion of The Big Lunch as early as possible – highlighting incentives such as waived road closure fees and highlighting application deadlines
Waive fees if you can – this generous spirit is what The Big Lunch is all about
Use different platforms such Nextdoor's public service accounts and Facebook to promote The Big Lunch – to reach different demographics
Encourage residents to hold their own events – but also arrange some council-led events to ensure inclusivity
Encourage the local mayor and deputy to get involved if possible