Belfast City Council
Keen to help communities make a difference where they live, Belfast City Council have made it easier for their residents to hold a Big Lunch by amending their road closure guidance.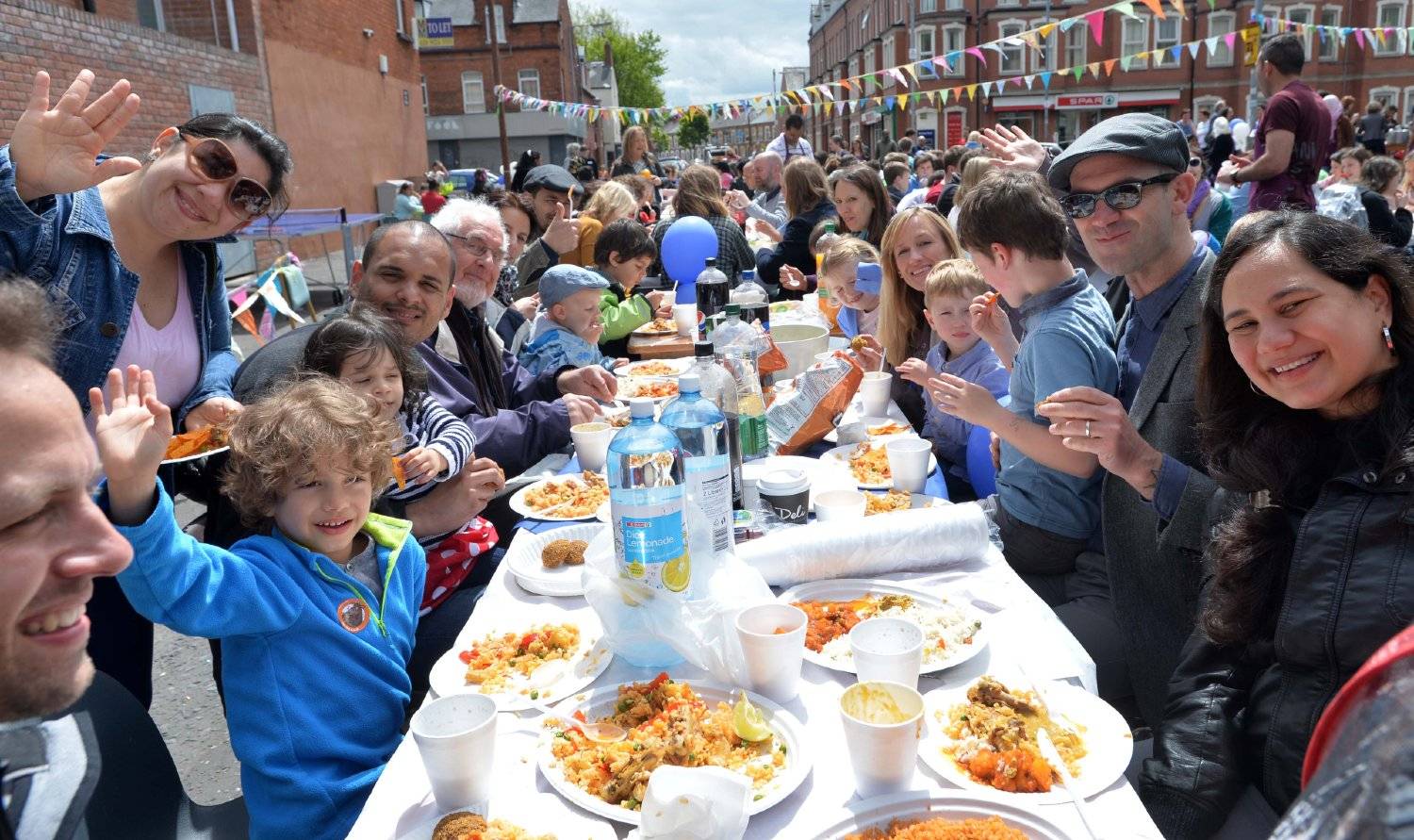 There are lots of really great examples of small, not-for-profit, community-led initiatives in Belfast which have a significant positive neighbourhood impact, but the costs associated with these events are always a challenge.
We know from our connections with communities, that the red tape and charges involved with closing residential roads can be off putting, which means many neighbourhoods are missing out on the huge benefits of getting together and making connections.
Following this and wider committee discussion, Belfast City Council has listened to communities' needs and amended their road closure guidance. Now it is possible to host a neighbourhood Big Lunch on your street with little or no charge – thank you Belfast City Council!
Grainne McCloskey, Country Manager for Eden Project Communities in Northern Ireland says: "Councils across Northern Ireland could make a huge difference in helping us reach more people with the positive message of The Big Lunch, if you could do one thing to support please get in touch."
Since 2009, Belfast City Council has been involved in organising activities which support The Big Lunch. This is an annual initiative to bring communities together. We know the happiness and community spirit that The Big Lunch brings to neighbours and communities and it is vital that we encourage and build on this each year.

Lord Mayor of Belfast, Councillor Deirdre Hargey