Contact local media
Contacting local newspapers, magazines, radio and newsletters is a good way of letting people in your community know about your event or project and to tell the story of your neighbourhood or street.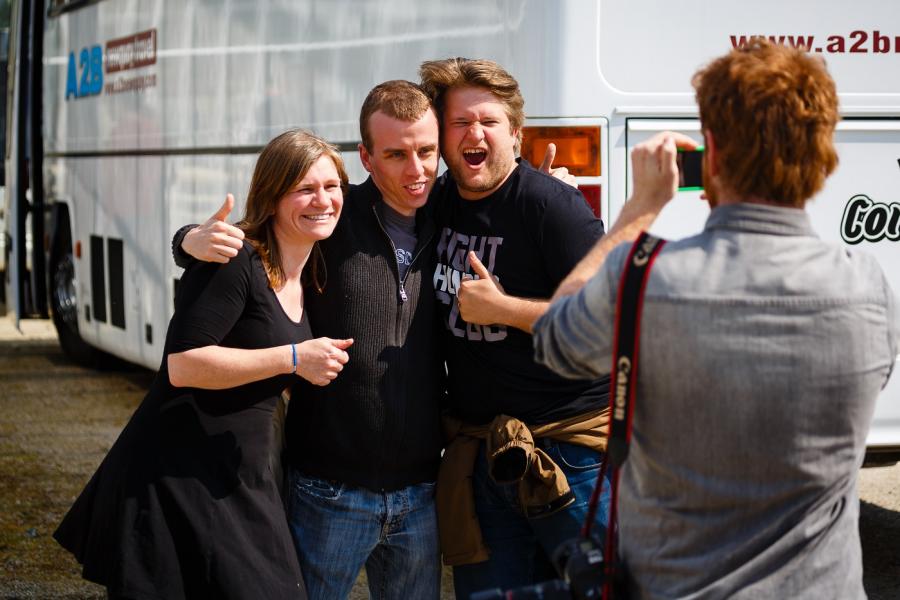 Getting news of your event or project into the press helps spread the word about your own endeavours as well as providing valuable evidence on the benefits of community activism. It will hopefully inspire and encourage others in your local area to get involved and or set up their own projects too. Not sure how to contact local papers or radio stations? Have a read of our top tips!
When should I contact my local newspaper/radio station?
If you're organising an event, contacting the media is a great way of boosting interest and getting the word out. Make sure you give local radio stations and newspapers plenty of notice so they have enough time to plan the story. You could even invite them to come along and take part.
Different media outlets have different lead times (how far in advance of publication they need information and stories). These do vary so it is worth calling around to double check. But as a general rule:
monthly publications usually work three to four months ahead
weekly publications usually work four to six weeks ahead
daily newspapers and radio stations usually start planning about a week ahead
online publications are instant, but it's still worth flagging up your event in advance so they can plan content
Who should I ask for when I contact them?
When contacting the local media, call through to the main switchboard (numbers should be listed on their websites) and ask to speak to the relevant desk. The operator should then be able to put you through to the correct person.
If you just want to discuss your project or event and why the local community should take part, then ask to speak to the News Desk
If you have an interesting story about past projects or events that you have hosted, something special that you have in mind for this year, or examples of how you've helped your community, then ask to speak to the Features Desk
A picture paints a thousand words so, if you have some great photographs you want to share, then contact the Picture Desk
Journalists and editors always have their readers in mind when writing a story. Always consider how what you are saying will sound to the readers and listeners. Journalists are often time-poor so the more interesting and targeted you can make your story, the better.
You could also try your hand at putting a short press release together, summarising your project or event, and what you want readers to do as a result of hearing about your story (e.g. come along, donate or find out more). If you're planning a Big Lunch, browse our resources to find some useful sample press releases.
Useful tools
Media UK: a free database of the UK print and broadcast media. It's very easy to use, just search your town.
BBC: the whole of the UK is covered by BBC local radio so if you're wondering how to contact your local radio stations, it's easy to find the area that is most relevant to you. Have a look at the weekly schedule and work out what segment would be most appropriate for your story before you phone through to the switchboard.
Community Radio: an extremely influential outlet for communities with a wide audience and reporters that are always looking for strong local stories. Wikipedia has a great list of radio stations for each region that you can contact.