Eco-friendly Halloween ideas
We love Halloween - from the creative decorations and costumes, to the community spirit and of course, the sweets! But it can also be quite a wasteful occasion: with cheap throwaway outfits, disposable decorations and plastic sweet wrappers.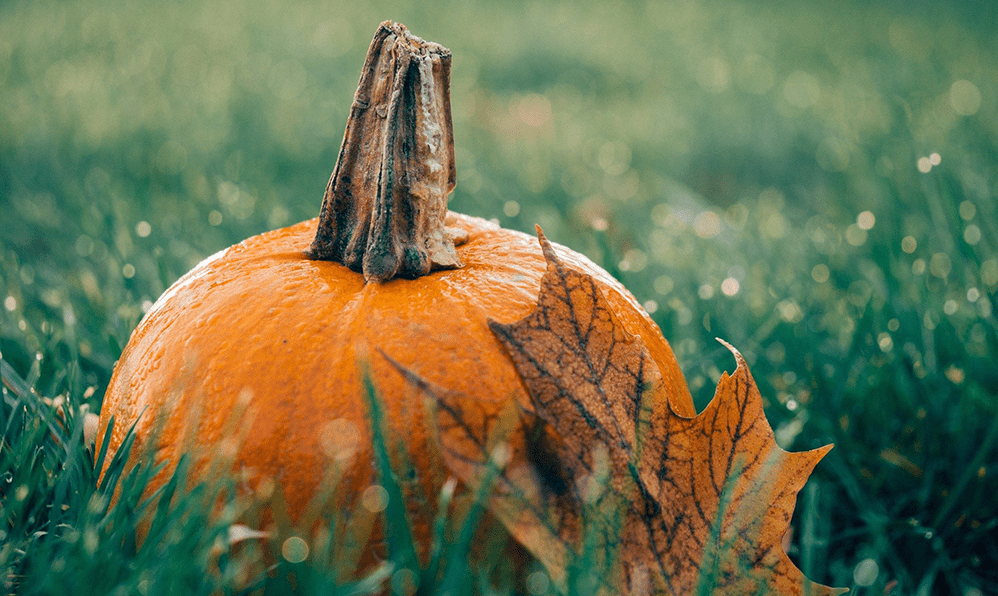 With a pinch of creativity and a little planning, it's easy to make your Halloween celebrations kinder to the planet whilst still keeping all the fun! To help, here's a few of our favourite ideas for a more environmentally friendly Halloween this October.
Make your own treats
Making your own treats will create a fun activity to get you in the Halloween mood, whilst reducing one-use plastic waste. Why not use a favourite recipe and amend it for a Halloween theme?
Gingerbread people could have a Zombie makeover, or use a different cookie cutter shape – a spooky bat or a pumpkin would look great. Or keep it simple with some microwave cupcakes, fudge brownies, or triple chocolate cookies – decorate with orange and black icing, or spooky faces!
If you're giving out your homemade treats, make sure to keep them in separate servings and prevent people cross-touching them.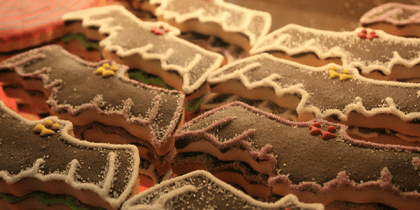 Make your own eco-friendly Halloween costume
Get creative with your costume! What have you got inside your wardrobe that you can upcycle? Perhaps you have a t-shirt with a tear in or an old hole-y sheet that can be transformed into a ghost or a toga! Charity shops are perfect for sourcing additional items – it will be cheaper, and much kinder to our planet, to give new life to older clothes.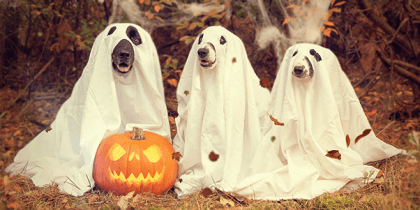 Craft your own eco-friendly Halloween decorations
Instead of buying throwaway plastic decorations, get crafty and make your own! Halloween themed crafts are a great activity to bring people together.
Try cutting egg boxes into strips of three, paint them black and paint eyes on the middle one to create hanging bats.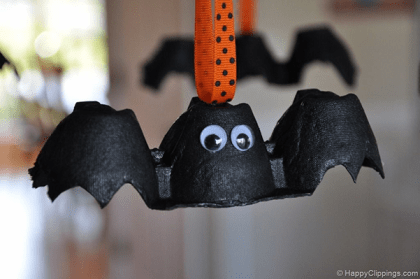 Photo credit: Happy Clippings
Create your own decorations out of fallen autumnal leaves, or make impressive spooky willow lanterns to bring some light to your trick or treating!
Don't just carve! Cook your pumpkin
Every year almost 10 million pumpkins are carved into Halloween lanterns in the UK and most will end up in rubbish bins afterwards, that's around 18,000 tonnes of extra food waste.  It takes five months to grow a full-sized pumpkin, so don't let all that goodness go to waste, get cooking!
From curries, soups and pies, to ice cream, muffins, snack bars and even beer, there are loads of interesting ways to use your pumpkin after Halloween this year!
Hungry for more?
Sign up to our newsletter for a monthly dose of fun ideas, handy information and inspiring good news stories.