Jackie's marvellous microwave cupcakes
Who says baking is tricky? Well, not Jackie from Cornwall, who swears by this simple cupcake recipe that doesn't feature the traditional oven element that has outwitted us all at times. The magic is all in the heavenly ping of the microwave....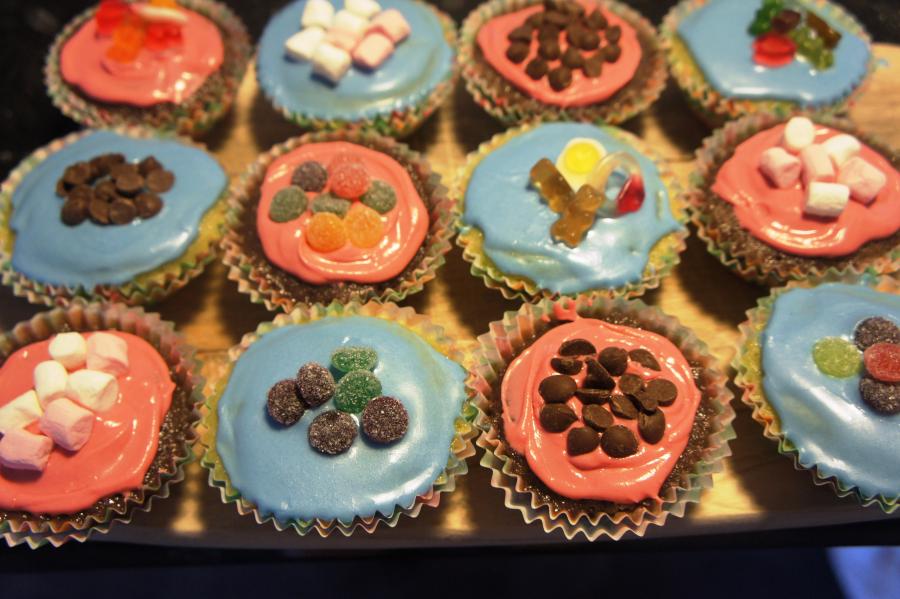 Ingredients
Cakes:
Paper cupcake cases
175g soft butter or margarine
Red and blue food colouring
175g caster sugar
3 eggs size 3 (medium)
175g self raising flour
A pinch of salt
Milk for mixing
Topping:
Icing sugar — measurements to desired consistency suggest range of amount, e.g. 2 – 4 oz
Food colouring
A little butter
Little sweets for decoration
Why not add some of these:
7g currants
75g chopped nuts
75g chocolate chips
75g chopped cherries
75g sultanas, grated
Lemon rind or grated orange rind
Method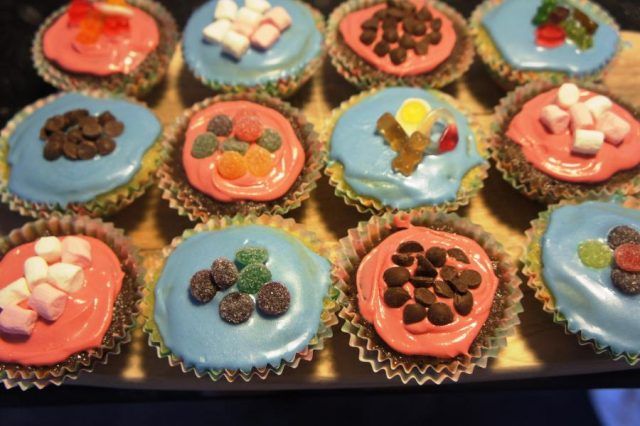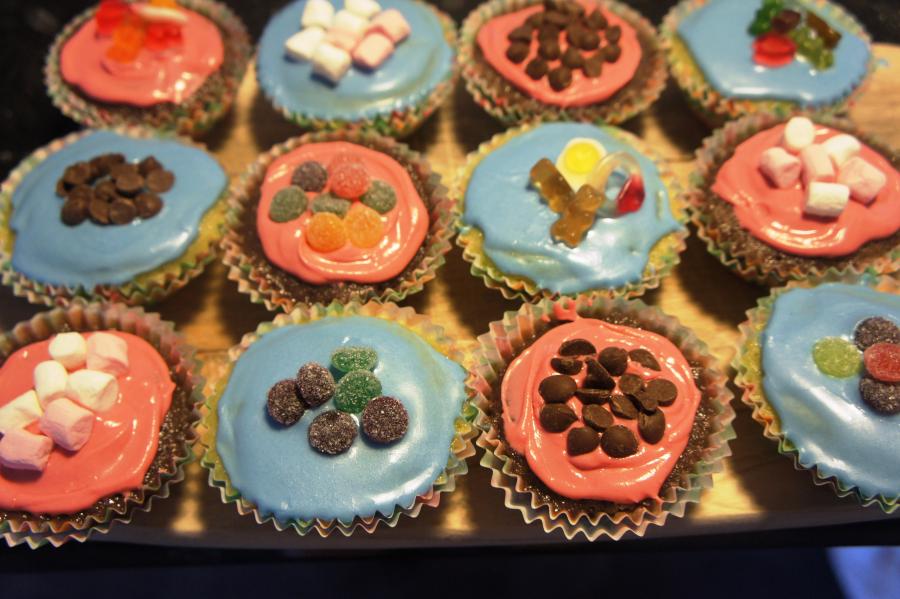 Step 1
Cream the butter while gently melting it together with the sugar in a pan until light and fluffy.
Step 2
Add eggs one at a time, beating after each addition.
Step 3
Sift flour and salt. Add any of the optional ingredients now. Fold gently into creamed mixture.
Step 4
Mix in enough milk to form a soft dropping consistency. Divide mixture into 2 or 3 portions and add few drops of food colouring to different batches.
Step 5
Place spoonfuls of mixture into double thickness paper cases, filling no more than ⅔ full.
Step 6
Cook in microwave on high for 1 – 1 ½ minutes in batches of 6 at a time.
Step 7
To make icing, sieve some icing sugar and add a little water, soft margarine or butter and mix until smooth and spreadable.
Step 8
Divide into 2 or 3 portions and add a few drops of food colouring to different portions. When cupcakes are cooled, spread icing over tops and decorate with sweets.
Use your imagination to personalise and spice up your cupcakes for whatever occasion.