Manon's strawberry French cake
Manon Lagreve has shared her strawberry French cake recipe. Perfect for a Big Lunch!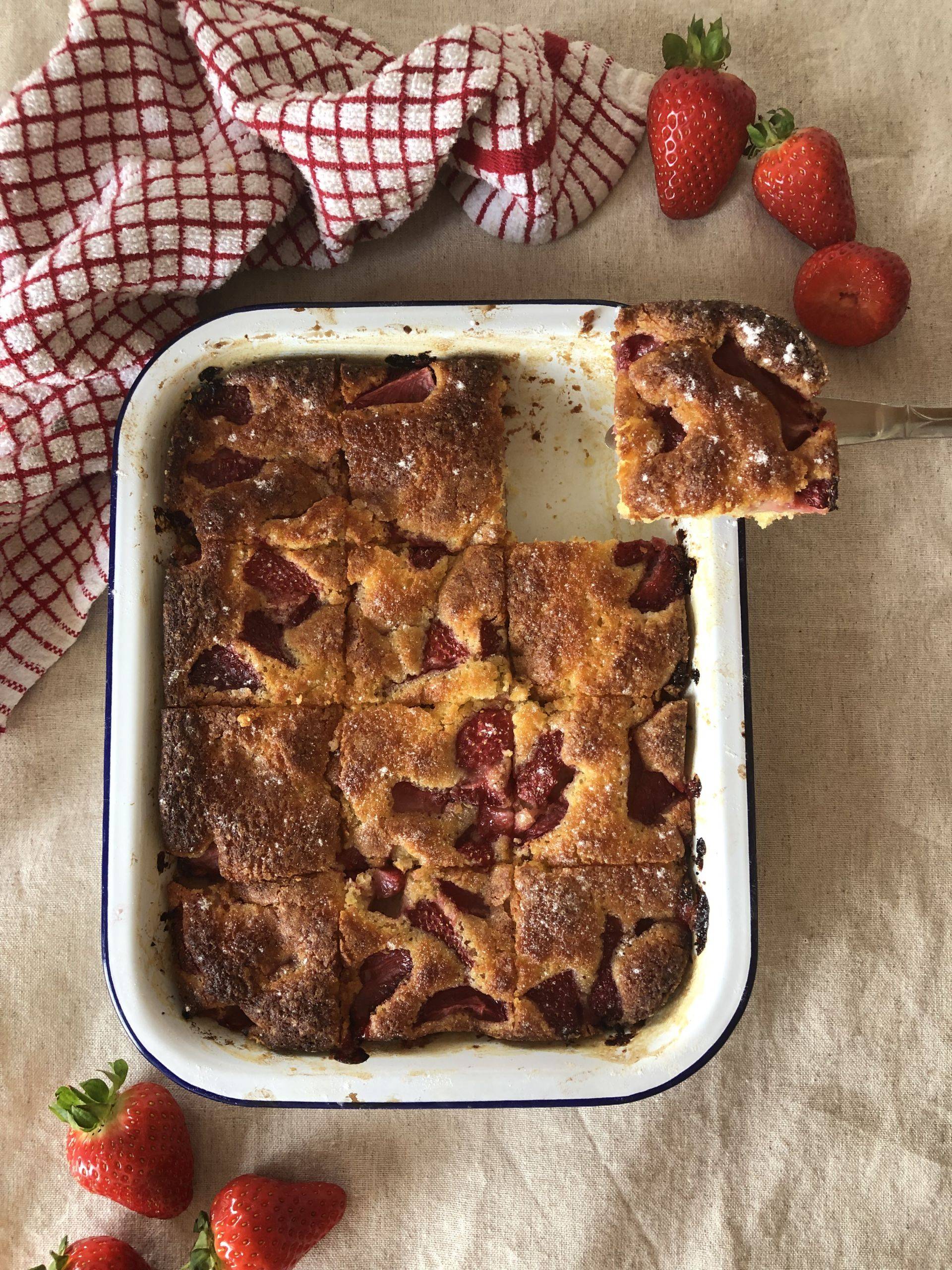 Ingredients
115g butter, room temperature
250g granulated sugar
1tsp vanilla paste or essence
Pinch of salt
2 large eggs
160g plain flour
1tsp baking powder
60g soured cream
200g strawberries
Method
Step 1
Preheat the oven to 180C.
Step 2
In a bowl, mix the butter and sugar for about 2 minutes. Add the 2 eggs separately. Then add the vanilla paste or essence and the salt.
Step 3
In another bowl, mix the flour and baking powder and add to the mix. Finish by incorporating the soured cream.
Step 4
Butter and flour your tin, spread the mixture and cover with diced strawberries.
Step 5
Bake in the oven for 30 minutes.