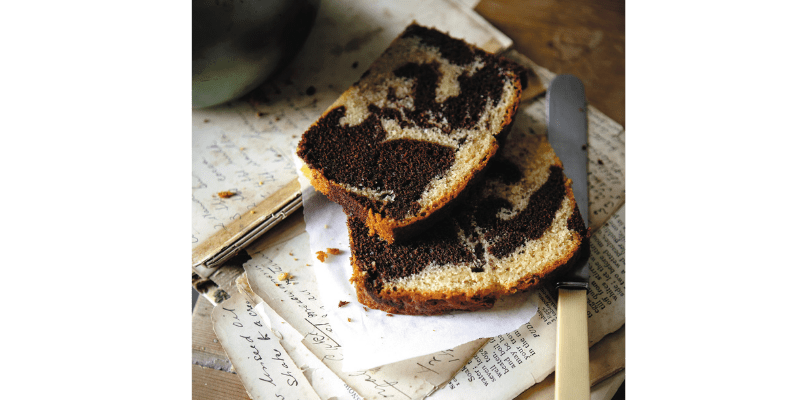 Rachel Allen's Marbled Chocolate & Vanilla Cake
This yummy cake will be sure to get your tastebuds tingling!
Ingredients
175g (6oz) butter, softened
175g caster sugar
3 eggs
175g plain flour
1 and a half tsp baking powder
Pinch salt 2 tbsp milk
25g (1oz) cocoa powder
2 tsp vanilla extract
1 x 2lb loaf tin, lined with parchment paper
Method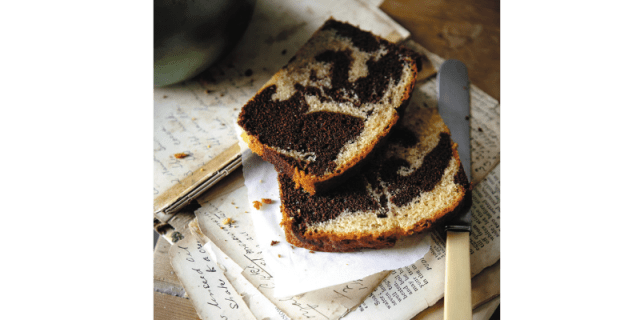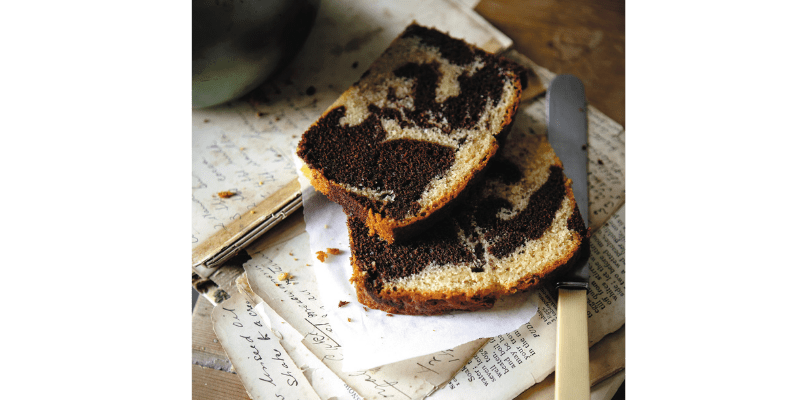 Step 1
Preheat the oven to 180'C/Fan 160'C/350'F
Step 2
Cream the butter in a mixing bowl, then add in the sugar and beat till light and fluffy.
Step 3
Add in the eggs, one by one, beating well between each addition.
Step 4
Next sift in the flour, baking powder and salt and then add in the milk, and mix together gently, not beating or it will become tough.
Step 5
Tip half of the cake mixture into another mixing bowl and into this bowl fold in the sifted cocoa powder. Into the other bowl, mix in the vanilla extract.
Step 6
Place the cake mixtures into the prepared loaf tin by alternating large tablespoonfuls of each, next to and on top of each other. Using the handle of one of the spoons draw a few swirls through the mixture to give it a lovely marbled effect.
Step 7
Bake in the preheated oven for 45-50 minutes or until a skewer inserted into the centre comes out clean. Allow to sit in the tin for 5 minutes before lifting out and letting cool on a wire rack.
Step 8
Cut into slices to serve and enjoy!