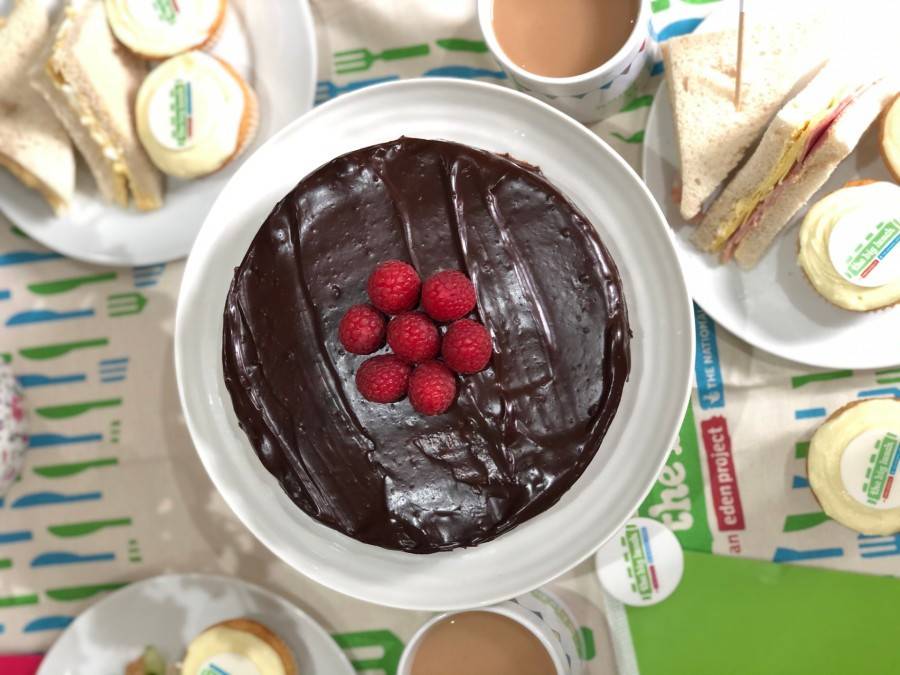 Clarence House Chocolate Biscuit Cake
The recipe is taken from A Royal Cookbook: Seasonal recipes from Buckingham Palace and used by Clarence House. We hope you enjoy!
Ingredients
For the cake:
225g McVitie's Rich Tea biscuits
115g softened unsalted butter
115g unrefined caster sugar
115g chopped dark chocolate (minimum 53% cocoa solids)
2 tablespoons warm water, or dark rum if you prefer
For the chocolate ganache:
125g dark chocolate, chopped
125g whipping cream
Equipment:
Method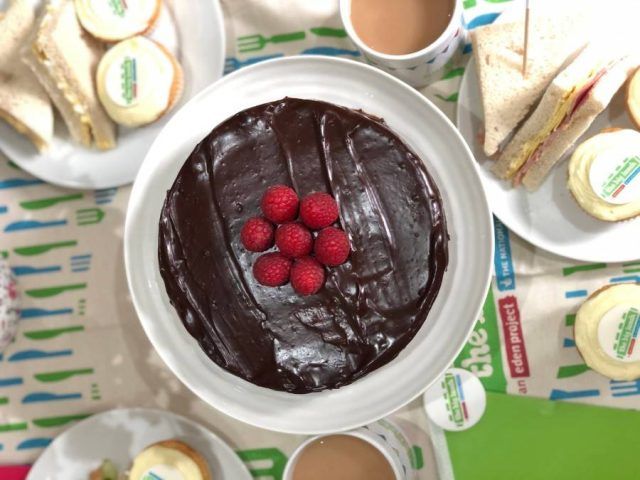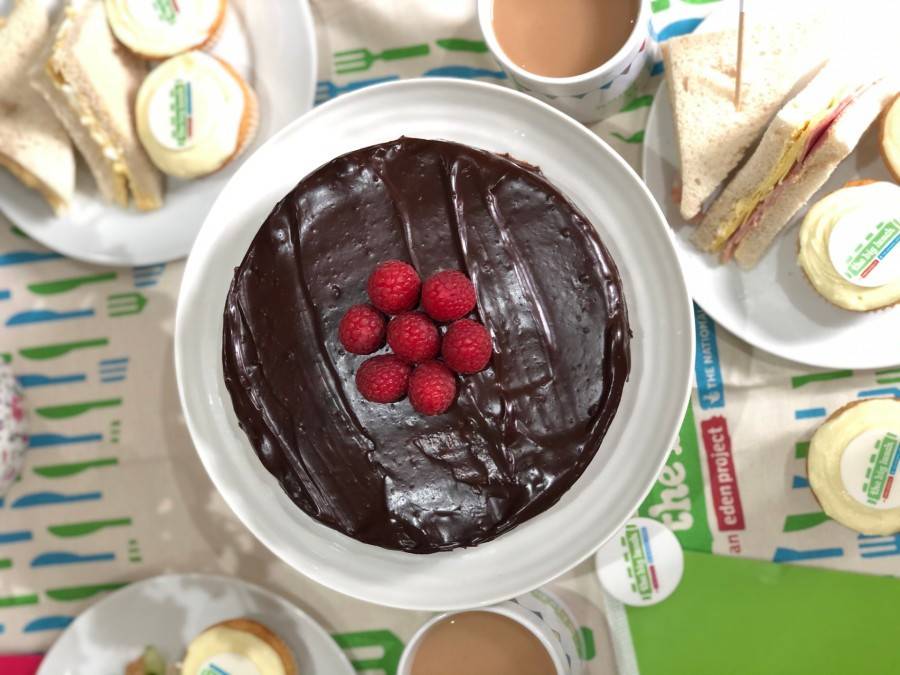 Step 1
For the cake, prepare the metal cake ring by greasing with butter and lining the sides and the bottom with baking paper. Place the lined ring on to a flat tray and leave to one side until required.
Step 2
Break the biscuits into small pieces, around 1-2cm in size. Do not place into a processor – the biscuits should not become crumbs.
Step 3
Place the softened butter and the sugar into a bowl and cream together until light and fluffy.
Step 4
Melt the chocolate either in the microwave or over a simmering saucepan of water. Once melted, pour the chocolate on to the butter and sugar and mix thoroughly. Finally, add the water or rum and then the broken biscuit pieces.
Stir well to make sure that all the biscuit pieces are coated with the chocolate mix.
Step 5
Place the mixture into the lined cake ring and carefully but firmly push it down to create an even texture. Place the cake into the fridge to chill and the chocolate becomes firm. This could take up to 30 minutes.
Step 6
For the chocolate ganache, to prepare the ganache for the cake covering, place the chopped chocolate into a bowl and pour the whipping cream into a saucepan. Bring the cream to a simmer and then pour over the chopped chocolate.
Carefully stir until the chocolate has completely melted and the ganache is smoothly blended.
Step 7
Remove the chocolate biscuit cake from the fridge and the cake ring. Place on to a wire rack with a tray beneath to collect excess ganache.
Step 8
Carefully coat the chocolate biscuit cake with the warm ganache, making sure that all of the cake is evenly coated. Allow to set fully before moving to your service plate and decorating as desired.