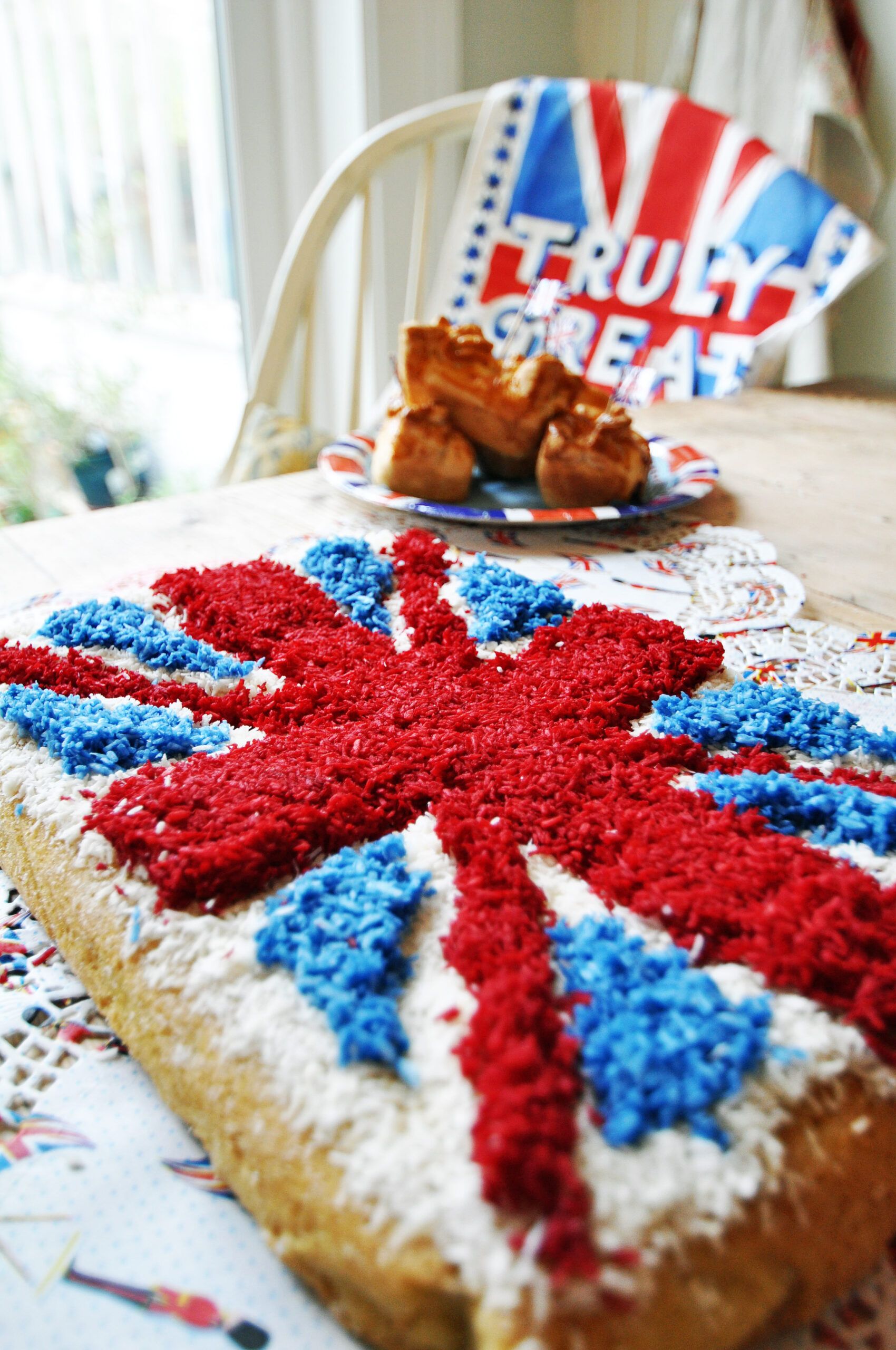 Union Jack Cake by Nadia Sawalha
Feeling patriotic? Why not try your hand at this crowdpleaser Union Jack Cake recipe by Nadia Sawalha.
Ingredients
225g butter
225g caster sugar
4 eggs
225g self-raising flour
1 tsp baking flour
1 tbsp vanilla extract
For the topping:
Lemon curd
500g desiccated coconut
Red and blue food colouring
Method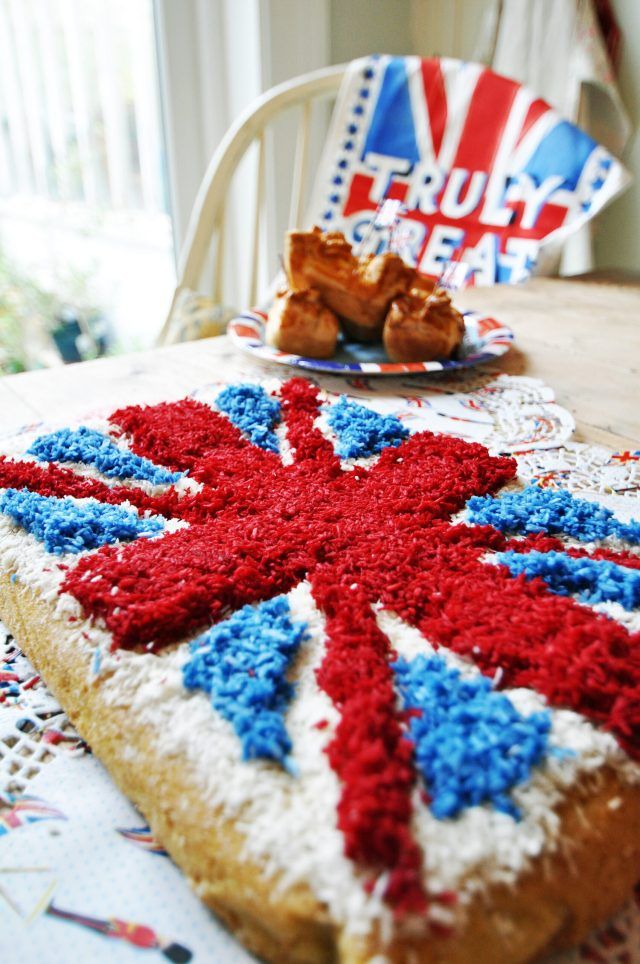 Step 1
Heat the oven to 180C/gas mark 4. Butter and line a rectangular 20x30cm tin. Put the butter and sugar into a bowl and whisk until light and fluffy.
Step 2
Gradually add the eggs, whisking the entire time, and fold in the flour and vanilla extract. Pour into the prepared tin and bake for 40 minutes until light golden-brown.
Step 3
Allow to cool on a wire rack, then spread lightly with lemon curd and cover the entire cake in white coconut.
Step 4
Separate the rest of the coconut into two bowls. Put two thirds of it in one and the remaining third in the other. In the bowl with two thirds, put five to six drops of red food colouring and mix well, adding more colouring if necessary.
Step 5
Put the same amount of blue food colouring into the other bowl and mix thoroughly. Then sprinkle the coloured coconut onto the cake in a Union Jack shape. Place in the centre of the table and show off your hard work.