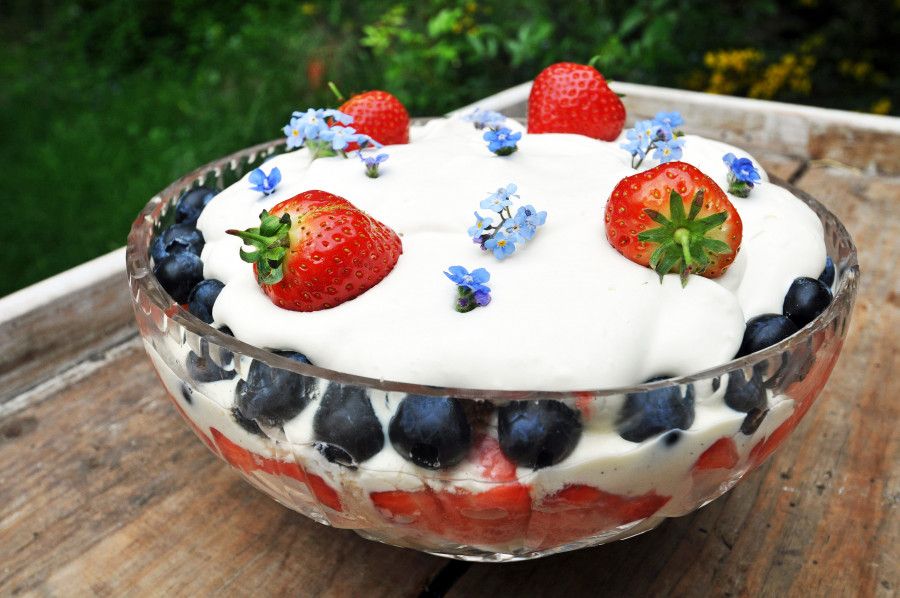 Red, White and Blue Sherry Trifle by Nadia Sawalha
Thank you to Nadia Sawalha for this patriotic Union Jack trifle!
Ingredients
300ml double cream
1 tbsp vanilla extract
1 Madeira loaf
100ml sherry
2 heaped tbsp strawberry jam
1 punnet strawberries
Shop-bought vanilla custard (best quality you can find)
1 punnet blueberries
Method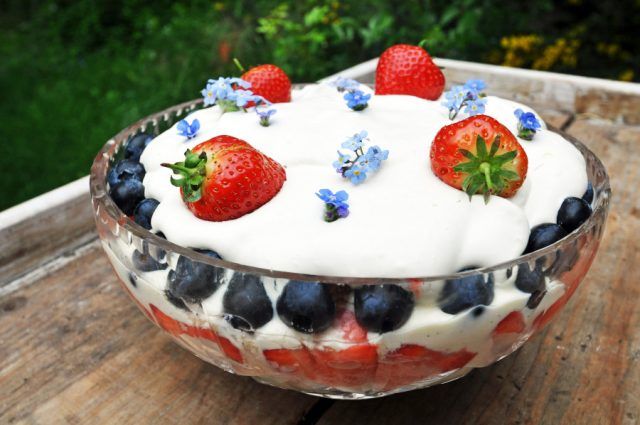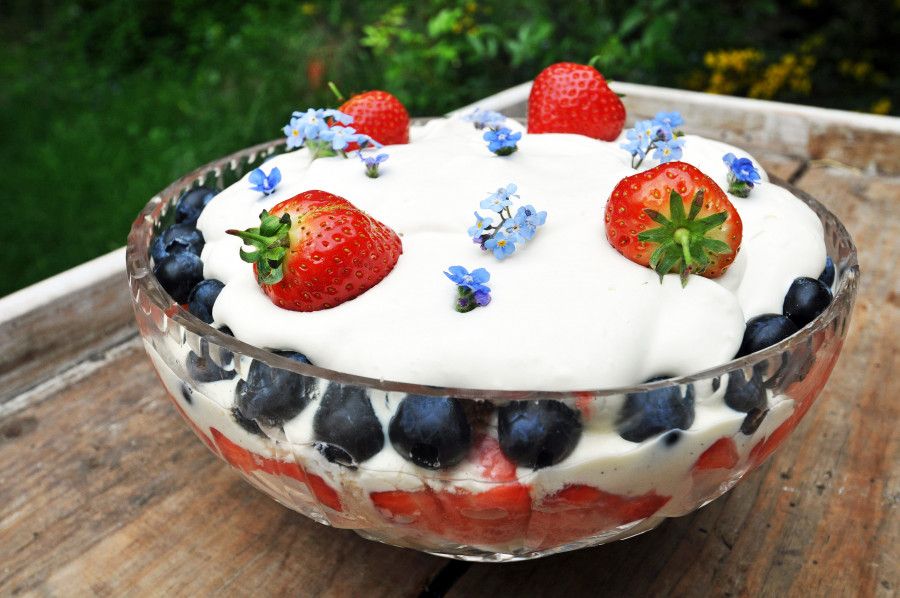 Step 1
Whisk the cream and vanilla extract until thickened. If you want, you could add some icing sugar for extra sweetness, although I don't bother.
Step 2
Slice the Madeira cake, drizzle with sherry and spread jam on it. Find your best bowl and line the bottom with the slices. Build up layers of cake, strawberries, and custard.
Step 3
When you have reached the top, put a circle of blueberries around the edge and top with the whipped cream, more strawberries and blue flowers to decorate.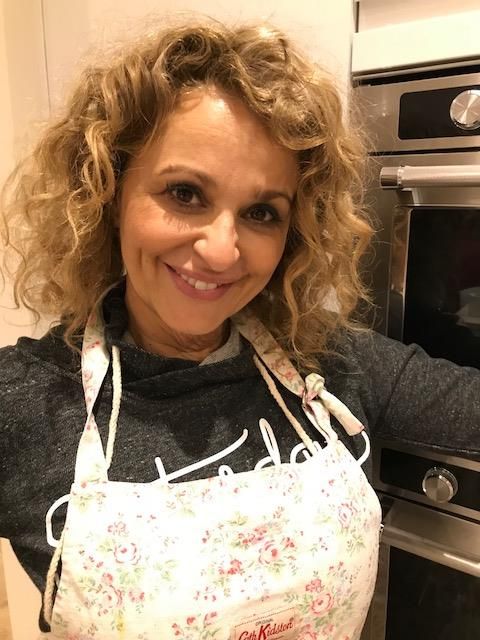 A huge thank you to Nadia for this recipe!