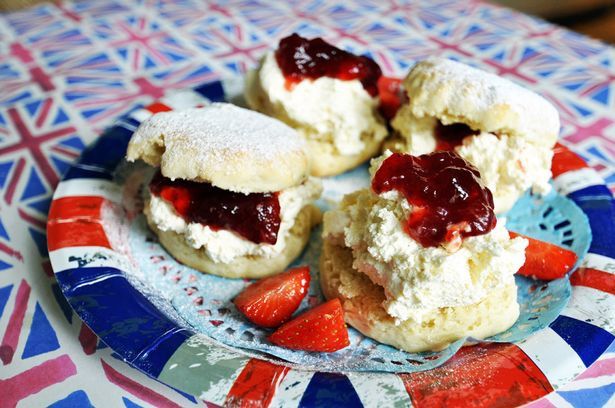 Nadia Sawalha's Royal Scones
Is there anything more British than a cream tea? We think not. Thanks Nadia Sawalha for the recipe!
Ingredients
Makes 4 scones
350g self-raising flour
1 tsp baking powder
¼ tsp salt
90g butter, cubed
2 tbsp caster sugar
175ml buttermilk
1 egg, whisked To serve
Lashings of jam and cream
Method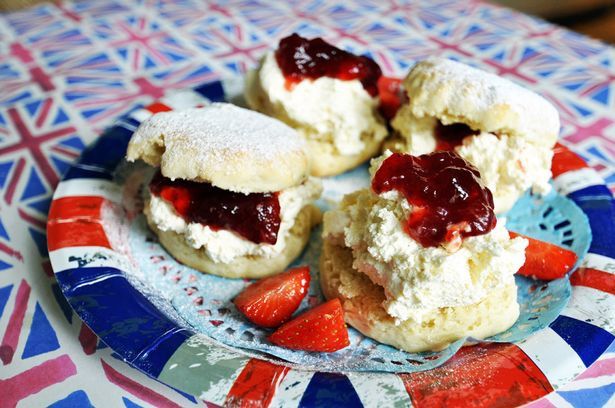 Step 1
Heat the oven to 200C/ gas mark 6
Step 2
Put the flour, baking powder and salt into a bowl and give it a mix. Add the butter and rub it in until you end up with a breadcrumb like mixture. Then add the sugar.
Step 3
Pour in the milk and stir in quickly with a metal knife. Add a bit more flour if it is too wet. Flour a suitable surface and shape into a 4cm deep square.
Step 4
Using a 6cm cutter, cut out four scones. Put them onto a baking tray and brush with a beaten egg. Bake for around 10 minutes.
Step 5
Allow to cool before topping with jam and cream.