Gorgeous triple chocolate chip cookies
Crisp on the outside, irresistibly gooey on the inside... these delicious triple chocolate chip cookies will pair perfectly with a cuppa.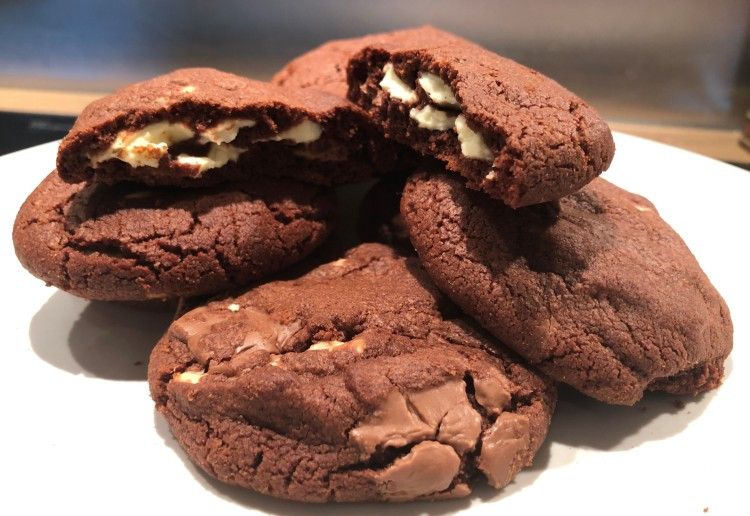 Ingredients
150g smooth dark chocolate, broken up
150g unsalted butter, softened
100g light brown soft sugar
75g caster sugar
1 tsp vanilla extract
1 medium free-range egg, beaten
175g plain flour
2 tbsp cocoa powder
1 tsp baking powder
150g smooth milk chocolate, chopped into chunks*
150g smooth white chocolate, chopped into chunks*
*If you can't get 150g of chocolate in bar form, you can replace with anything you like e.g. mini eggs, chocolate buttons.
Method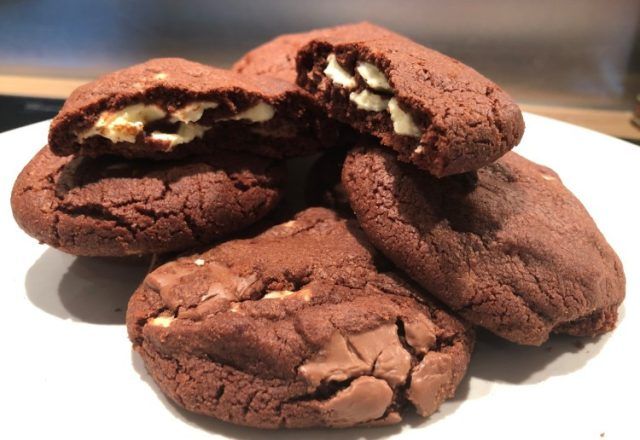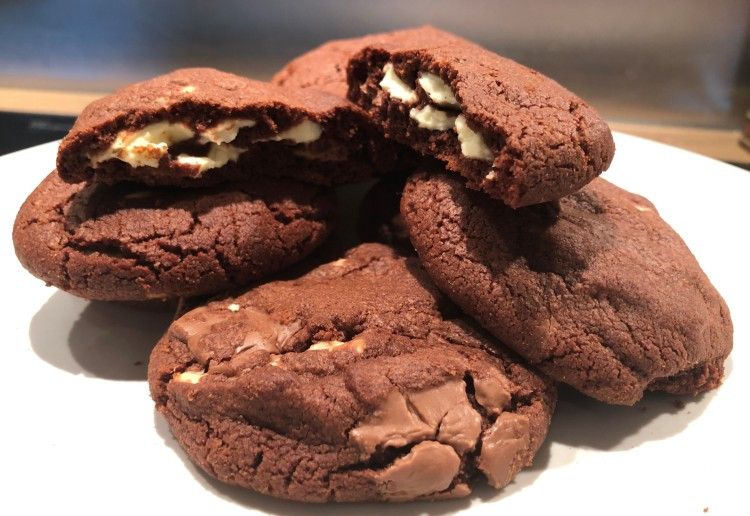 Step 1
Preheat the oven to 180°C/gas mark 4. Line two baking trays with baking paper.
Step 2
Place the dark chocolate in a heatproof bowl over a pan of simmering water (be sure that it is not touching the water) until melted. Leave to cool slightly.
Step 3
Using an electric whisk or food processor, whisk together the butter, light brown sugar, caster sugar and vanilla extract until creamy. Whisk in the melted dark chocolate and egg.
Step 4
Stir in the flour, cocoa powder and baking powder, until all the ingredients are well combined, and then, stir in the chocolate chunks.
Step 5
Spoon rounds of the mixture on to the trays and bake for 12 minutes.
Top tip! The triple choc chip cookies may not look fully cooked but leave to cool as the mixture will firm up.