Martha Collison's marbled sugar cookies
So tasty and they'll look super cute on any Big Lunch or festive table. This marbled sugar cookie recipe creates cookies the perfect size to wrap up as gifts for your neighbours or friends too!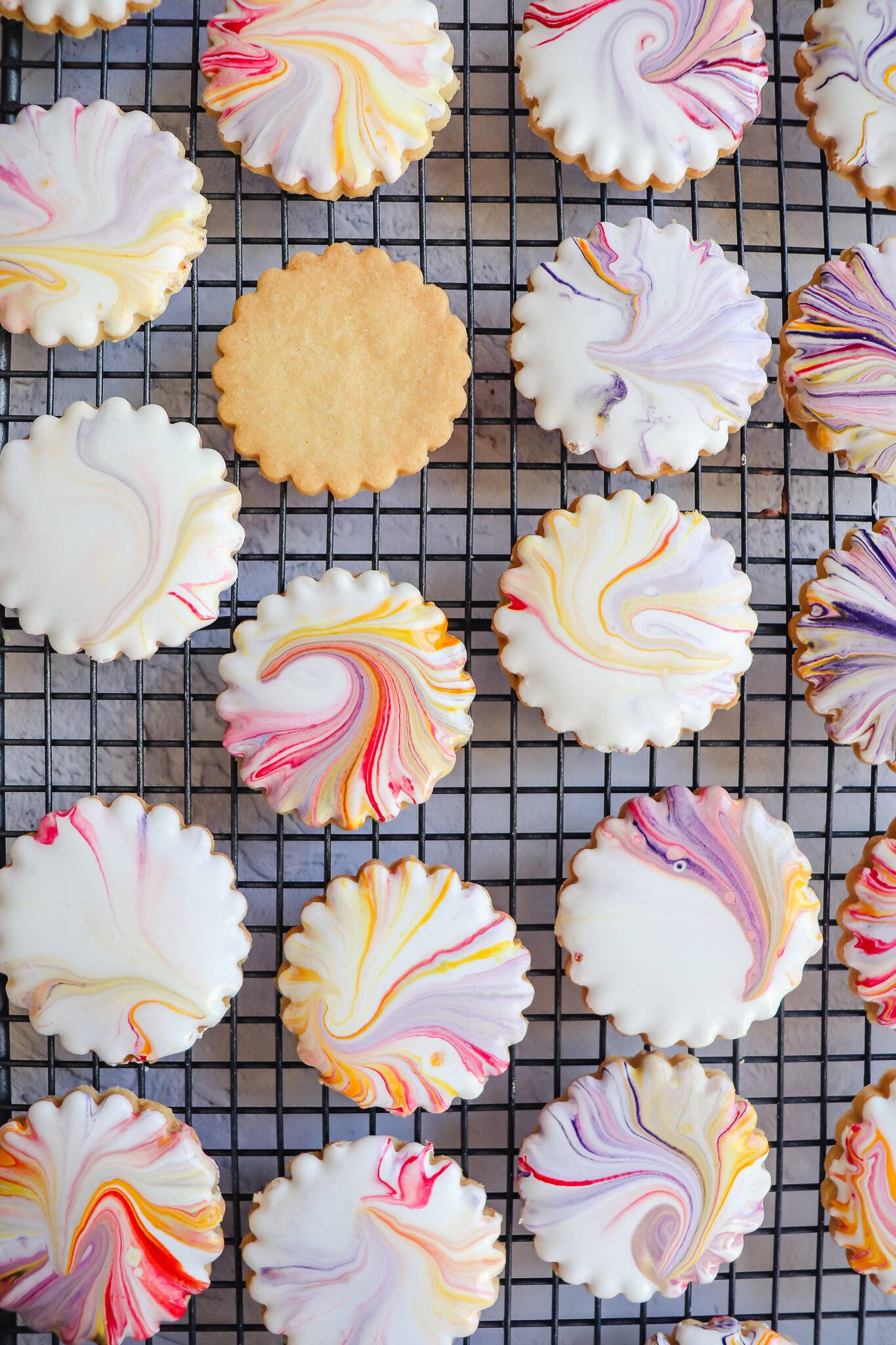 Ingredients
Makes around 30
100g caster sugar
175g butter
1 egg yolk
300g plain flour
zest of 1 lemon
For the Royal Icing
1 egg white
150g icing sugar
1 tsp lemon juice
a few tsp water
Gel food colouring
Method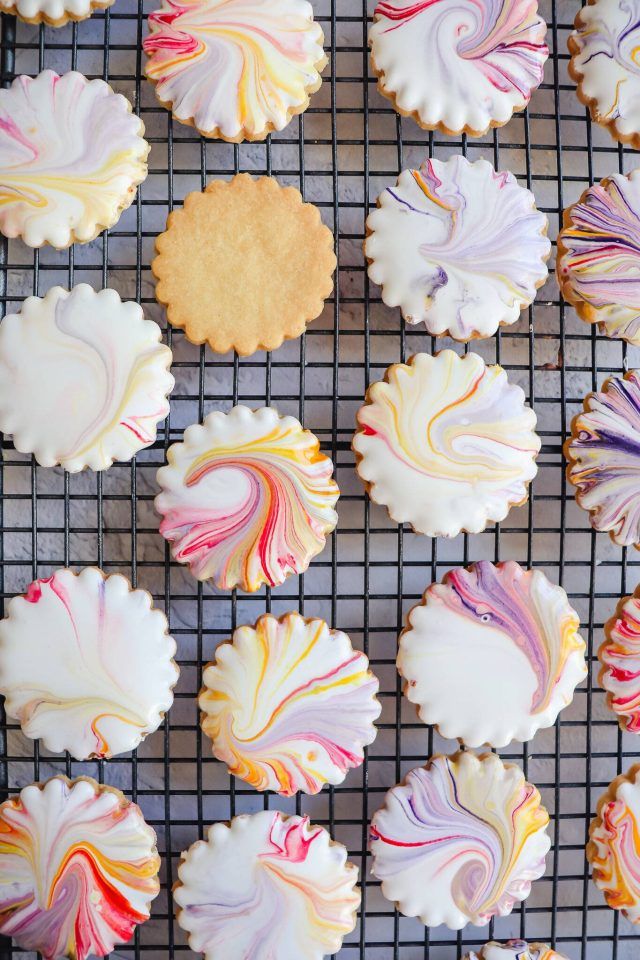 Step 1
Combine the sugar and butter together in a large mixing bowl until smooth, then add the egg yolk (save the egg white for the icing) and mix again.
Step 2
Add the flour and lemon zest to the dough, then continue to mix until you get a soft dough. Use your hands to briefly knead and shape into a ball, then wrap in clingfilm and chill for 15 minutes.
Step 3
Preheat the oven to 160C / gas mark 3. Line two large baking trays with baking parchment. Lightly flour your work surface and roll the dough out to the thickness of a pound coin. Cut out your desired shapes and place on the baking tray.
Step 4
Bake the biscuits for 12-14 minutes, until just beginning to turn golden at the edges. They won't feel crispy but will firm as they cool.
Step 5
To make the icing, use an electric whisk to whip the egg white to soft peaks. Add half the icing sugar and whisk to combine, then add the remaining sugar and lemon juice. Whip for 8-10 minutes until really stiff.
Step 6
Once the icing is stiff, begin to add the water, 1 teaspoon at a time to loosen the icing. Using a skewer, dot a small amount of various coloured food colourings onto the top of the icing, then swirl together.
Step 7
Dip a biscuit face down into the icing, shake off any excess and leave to set on a cooling rack. Repeat with the rest of the biscuits. Allow to set for at least 12 hours, preferably over night, before enjoying!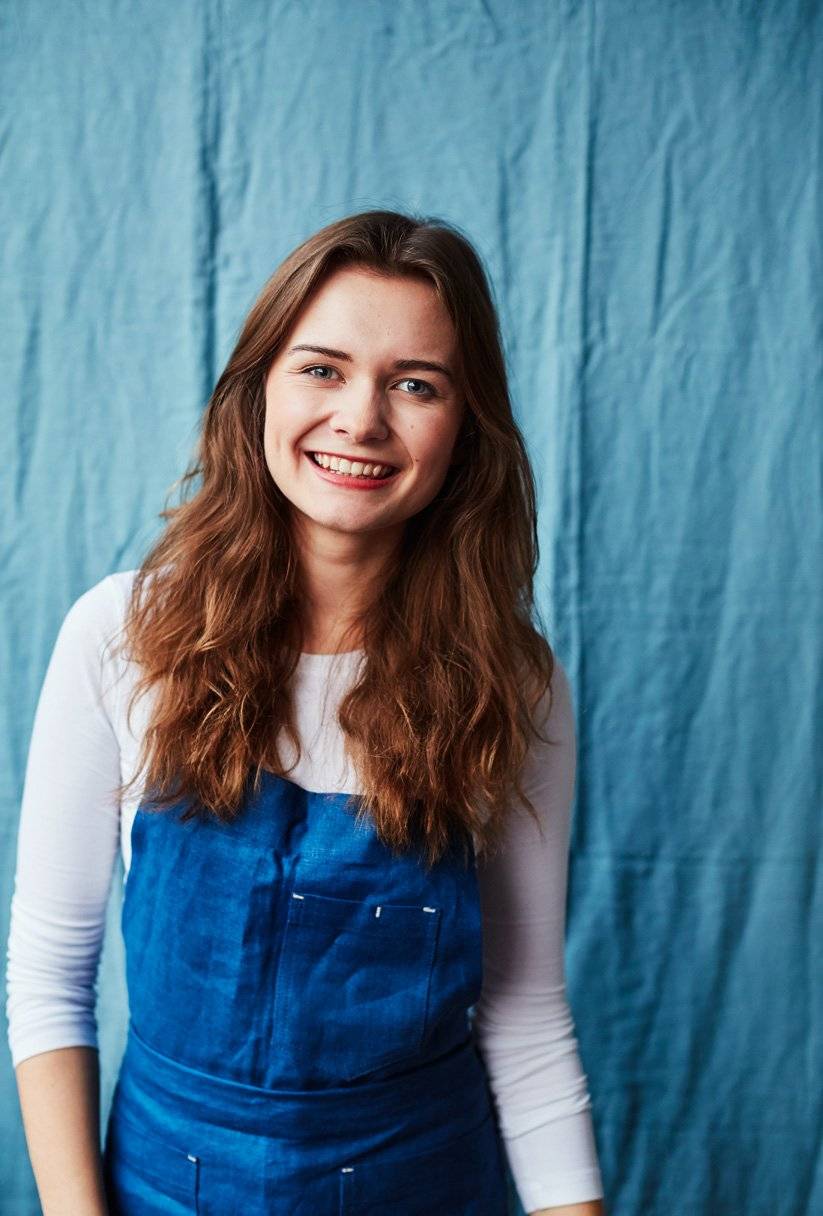 Photo credit Laura Edwards, HarperCollins