Caramelised white chocolate and poppy seed blondie scotch crème eggs
This delicious brownie scotch egg recipe has been kindly shared by Great British Bake Off semi-finalist Rosie Brandeth-Poynter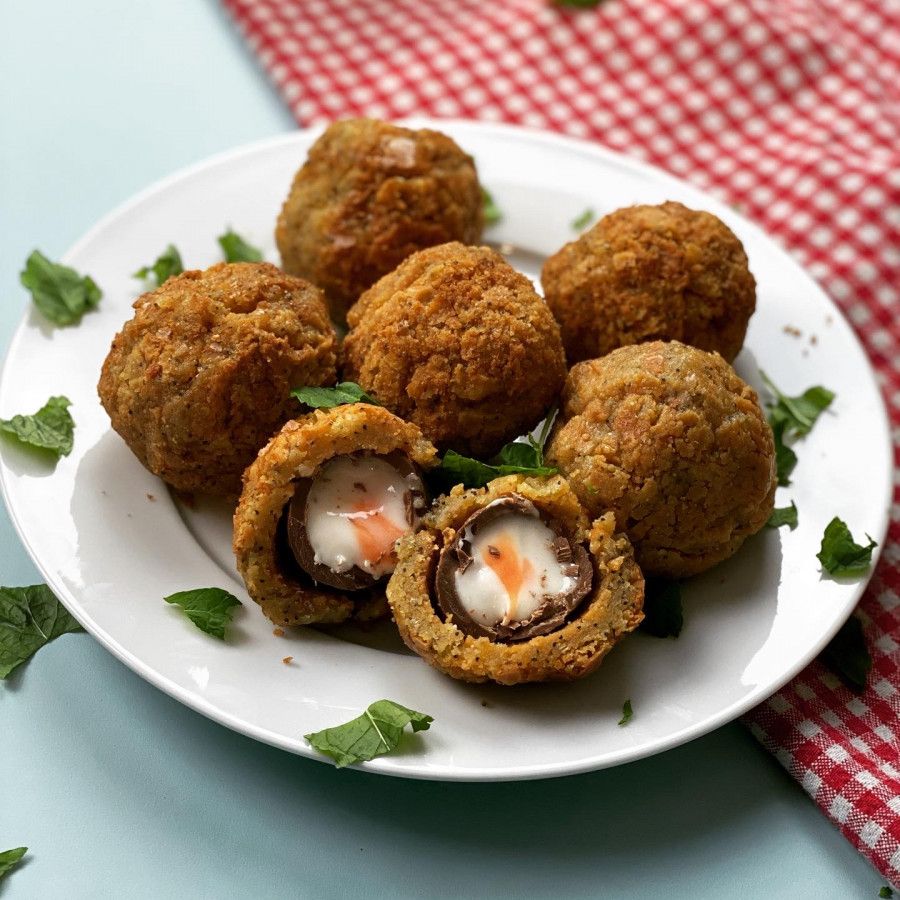 This delicious brownie scotch egg recipe has been kindly shared by Great British Bake Off semi-finalist Rosie Brandeth-Poynter.
Ingredients
Makes 8
"If using mini crème eggs, divide the blondie mix into 12 – 15 pieces before wrapping."
250g melted butter
350g soft brown sugar
3 large eggs
1 tsp vanilla extract
300g plain flour
1 tsp baking powder
150g white chocolate
1 tsp salt
2 tbsp poppy seeds
8 crème or caramel eggs
Method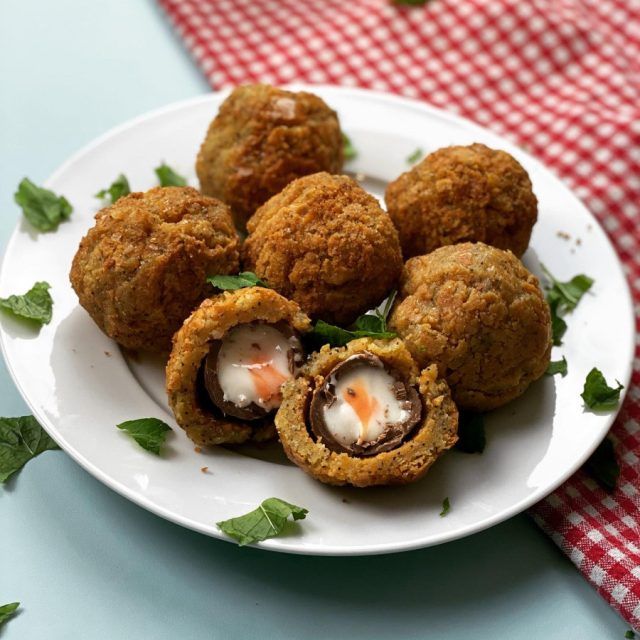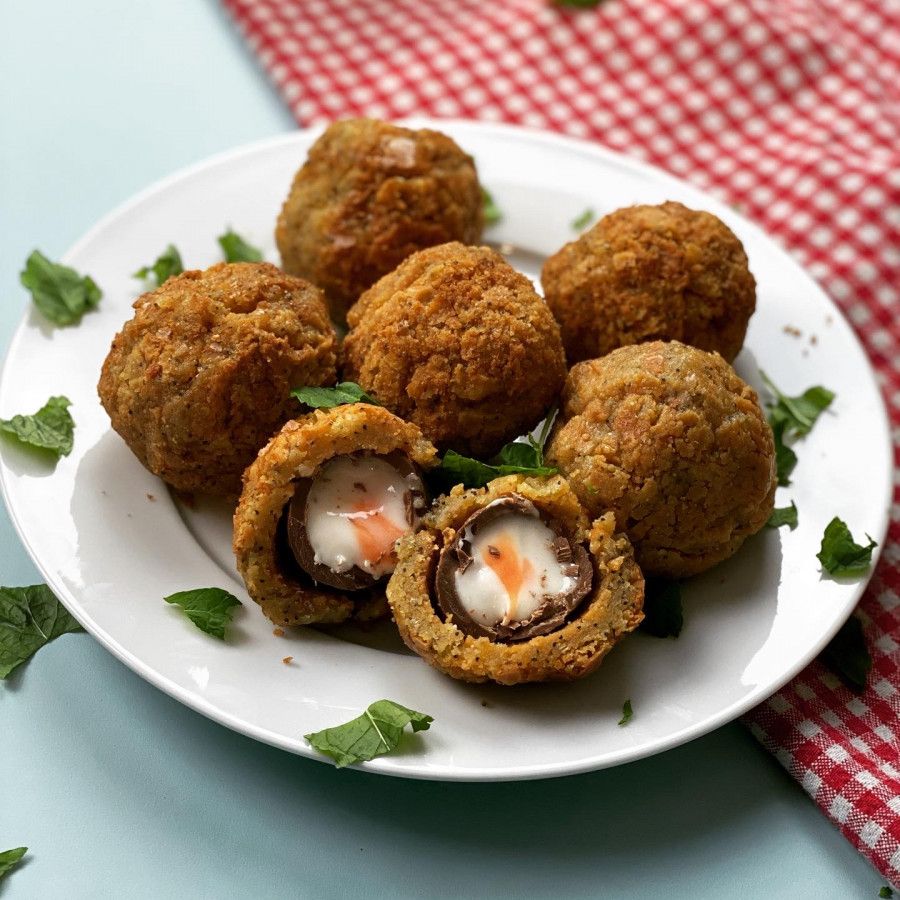 Step 1
Preheat the oven to 120 degrees Celsius fan
Step 2
Caramelize the white chocolate by spreading over a baking tray, stir after 15 minutes and remove from the oven after a further 15 minutes (when slightly browned), stir in the salt and set aside.
Step 3
Turn the oven up to 150 degrees Celsius
Step 4
Add the caramelized chocolate and mix well before combining with the flour and baking powder.
Step 5
Stir in the poppy seeds
Step 6
Transfer the mix to a lined rectangular baking tin (approx. 20 x 30cm) and bake for 30 minutes
Step 7
Set aside to cool
Step 8
Assemble the eggs: Unwrap the crème eggs (or caramel eggs!).  Cut the blondie into eight pieces, place an egg in the middle of each and gently press the mix around the egg until a smooth ball forms, repeat for the others