White Chocolate and Raspberry Brioche Pudding by Alex Hollywood
"Because of its high butter content there is no need to butter the bread in my take on bread-and butter pudding."
3 large eggs
300ml double cream
300ml crème fraîche
a little vanilla extract
100ml milk
1 tbsp caster sugar
1 x 600g brioche loaf
120g white chocolate buttons (you can use dark or milk instead)
around 300g raspberries
Method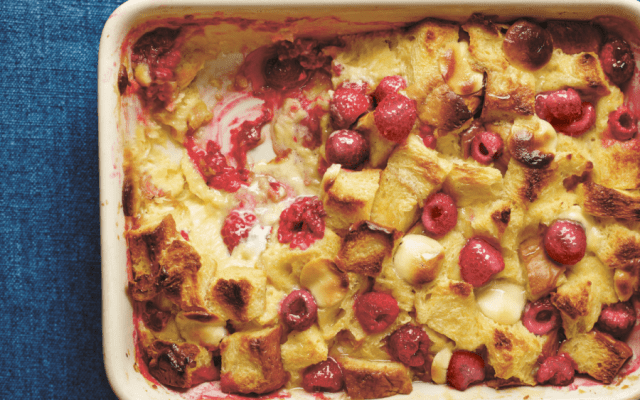 Step 1
Preheat the oven to 170°C/Gas mark 3.
Step 2
Lightly whisk the eggs, cream, crème fraîche, milk, caster sugar and vanilla together.
Step 3
Cut the brioche into 2cm chunks and scatter half into a buttered 30 x 20cm ovenproof dish along with half the chocolate buttons and raspberries. Repeat this once more.
Step 4
Pour over the cream and egg mixture, press down lightly then bake for 25–30 minutes or until golden brown. If the chocolate starts to burn reduce the heat a little.
Step 5
Once cooked remove from the oven and serve warm with cream or custard.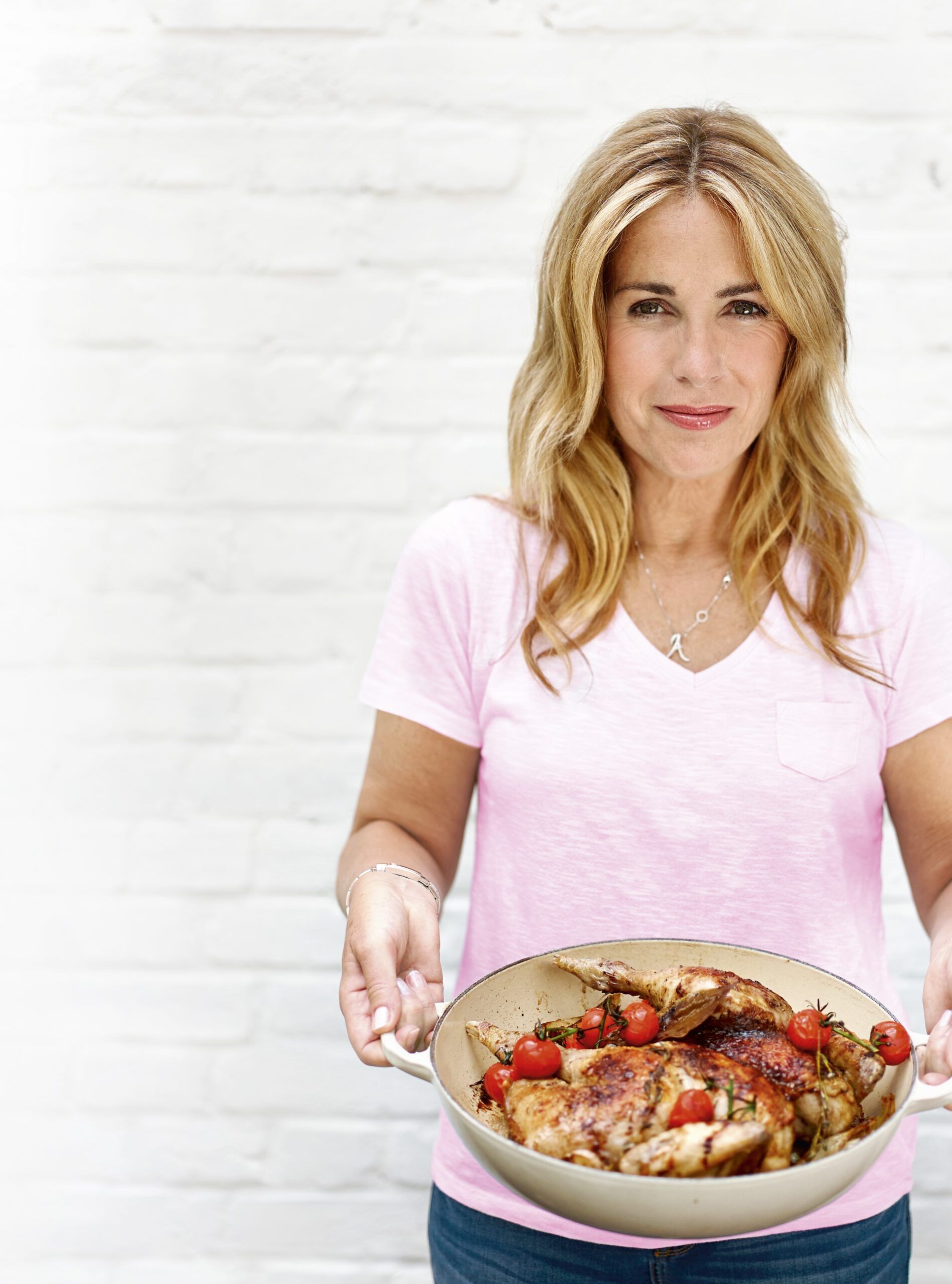 Many thanks again to Alex Hollywood for sharing this delicious recipe.