Chocolate Orange Popcorn Bites by Joe Wicks
Beware – these bites are so incredibly moreish, you'll probably end up eating the whole batch in one sitting!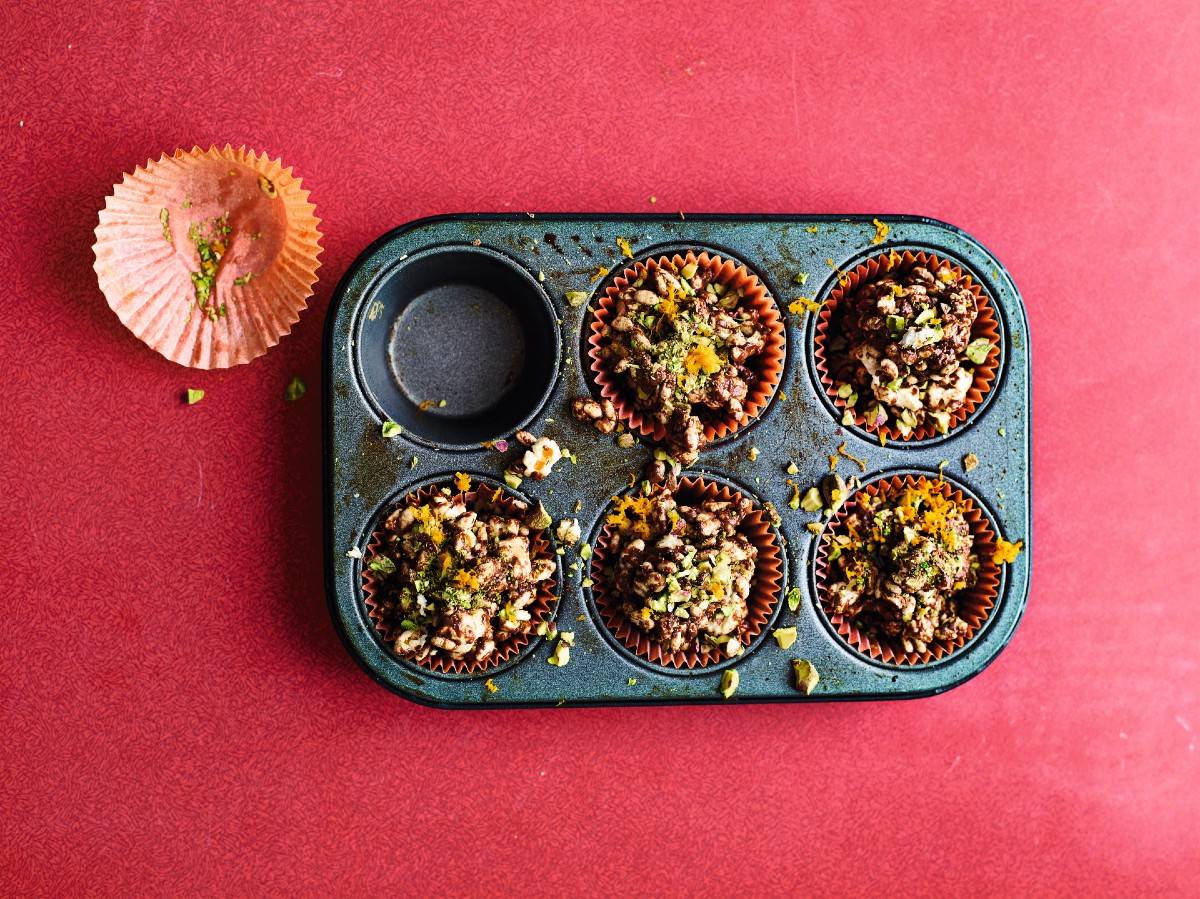 45g salted popcorn
30g wholegrain puffed rice cereal (eg Rice Krispies)
80g runny honey
75g smooth almond butter
1 tbsp coconut oil
50g dark chocolate (70% cocoa solids), chopped
Finely grated zest of 1 orange
2 tbsp chopped pistachios, to decorate (optional)
Method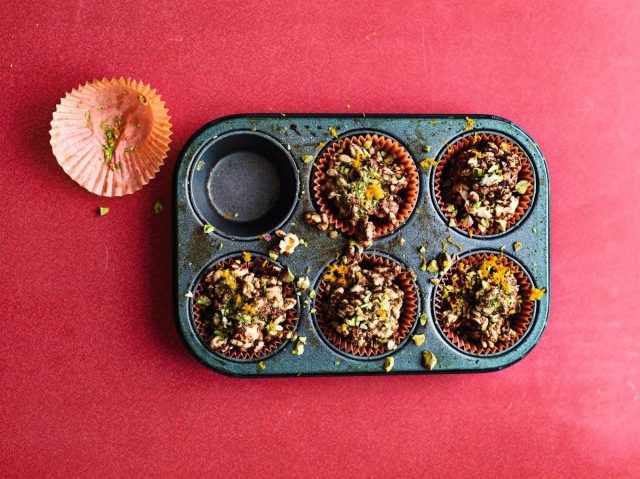 Step 1
Line a 12-cup muffin tin with paper cases.
Step 2
Place the popcorn and puffed rice into a large bowl.
Step 3
Heat the honey in a small saucepan over a high heat until it starts to bubble. Reduce the heat to low and let bubble away for 1-2 minutes until slightly darkened and fragrant.
Stir in the almond butter, coconut oil and chocolate until melted, then remove from the heat.
Step 4
Set ½ teaspoon of the orange zest aside for garnish and stir the rest into the melted chocolate mixture.
Step 5
Pour the chocolate mixture over the popcorn and puffed rice. Use two spoons to toss the mixture together until everything is coated.
Step 6
Divide the mixture between the lined muffin cups. Sprinkle with the remaining orange zest and the pistachios, if using.
Leave to set at room temperature before eating. If they don't get eaten straight away, your Chocolate Orange Popcorn Bites will keep for about 2-3 days in an airtight container.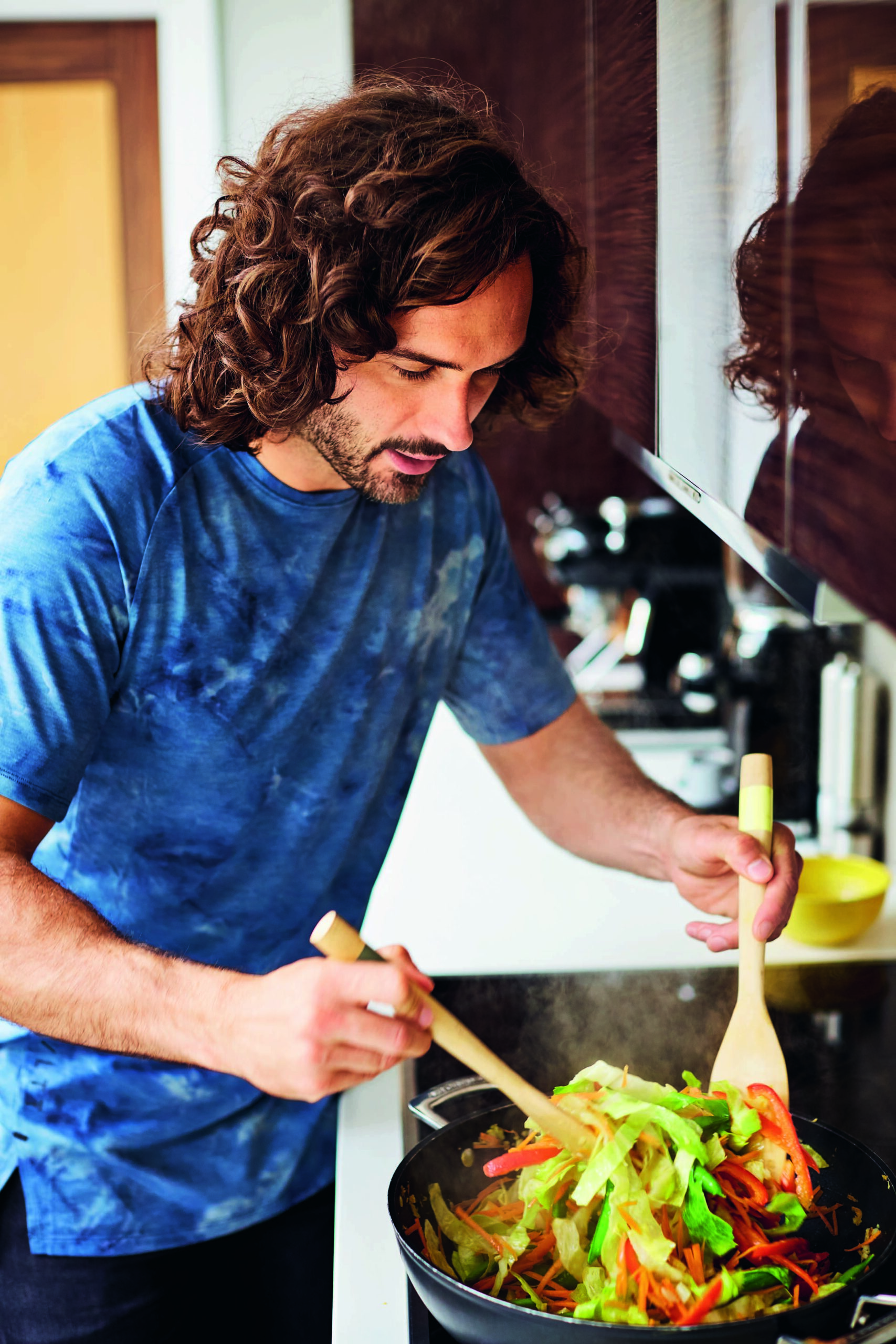 A huge thanks to Joe for this delicious recipe!
Photo credit: Hamish Brown
Credit: Feel Good Food by Joe Wicks, published by HQ, HarperCollins.