Outside play for your summer holiday activities 
Hoping to get the family playing outdoors this summer? Here are our top ideas for outside play, from setting up a play street to chalk drawings and giant bubbles.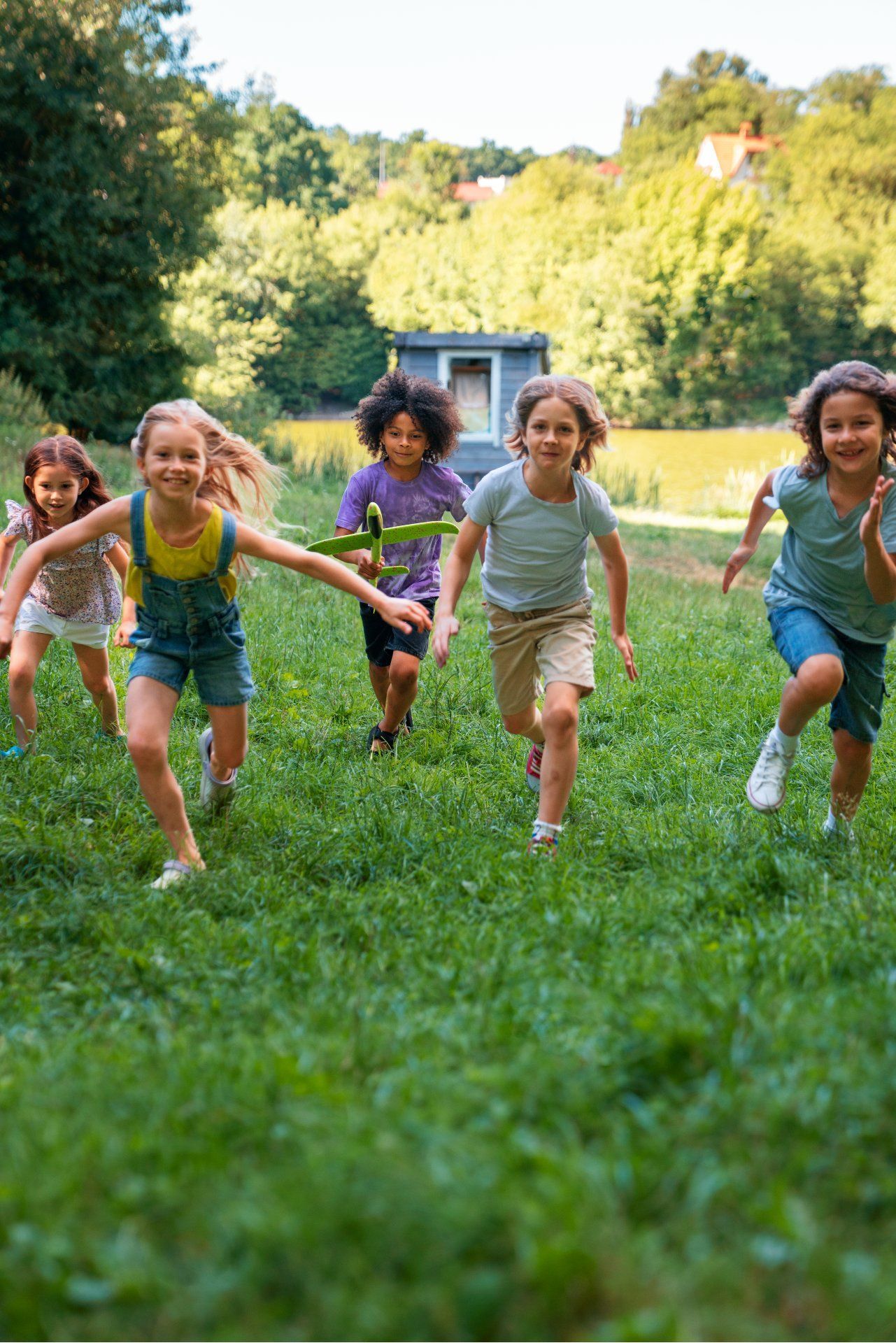 Why play?
Play encourages children to use their whole body enhancing their motor skills, as well as developing verbal and physical communication abilities. Playing in an outdoor environment is especially beneficial, as the multi-sensory nature of the outdoors allows children to learn through the experience across all of their senses.
Discover more about why play is so important
Play streets
Play streets are sessions where a community gets together and closes a road for a few hours, so children can play outside freely.  
There are many reasons why children should play outside in this way (rather than organised activities or games). The freedom and space to play independently and socialise with others is really beneficial for childhood development – their happiness, physical and emotional development. 
What's more, play streets can help to bring communities together by providing a common space shared by everybody. It gives you an opportunity to meet and connect with other families in your community, right on your doorstep! 
Our friends at Playing Out have some brilliant resources and loads of advice to help you organise your first play street. 
Find out more about play streets
Grow your own
Beetroot, carrots, lettuce and peas can all be sown outdoors in July (straight into the ground) and if you plan ahead, potatoes, spinach, sweetcorn and tomatoes are all ready to harvest during summer holiday time! Getting your little ones to understand where their food comes from can stir up a new appreciation – perfect if they're fussy with veggies.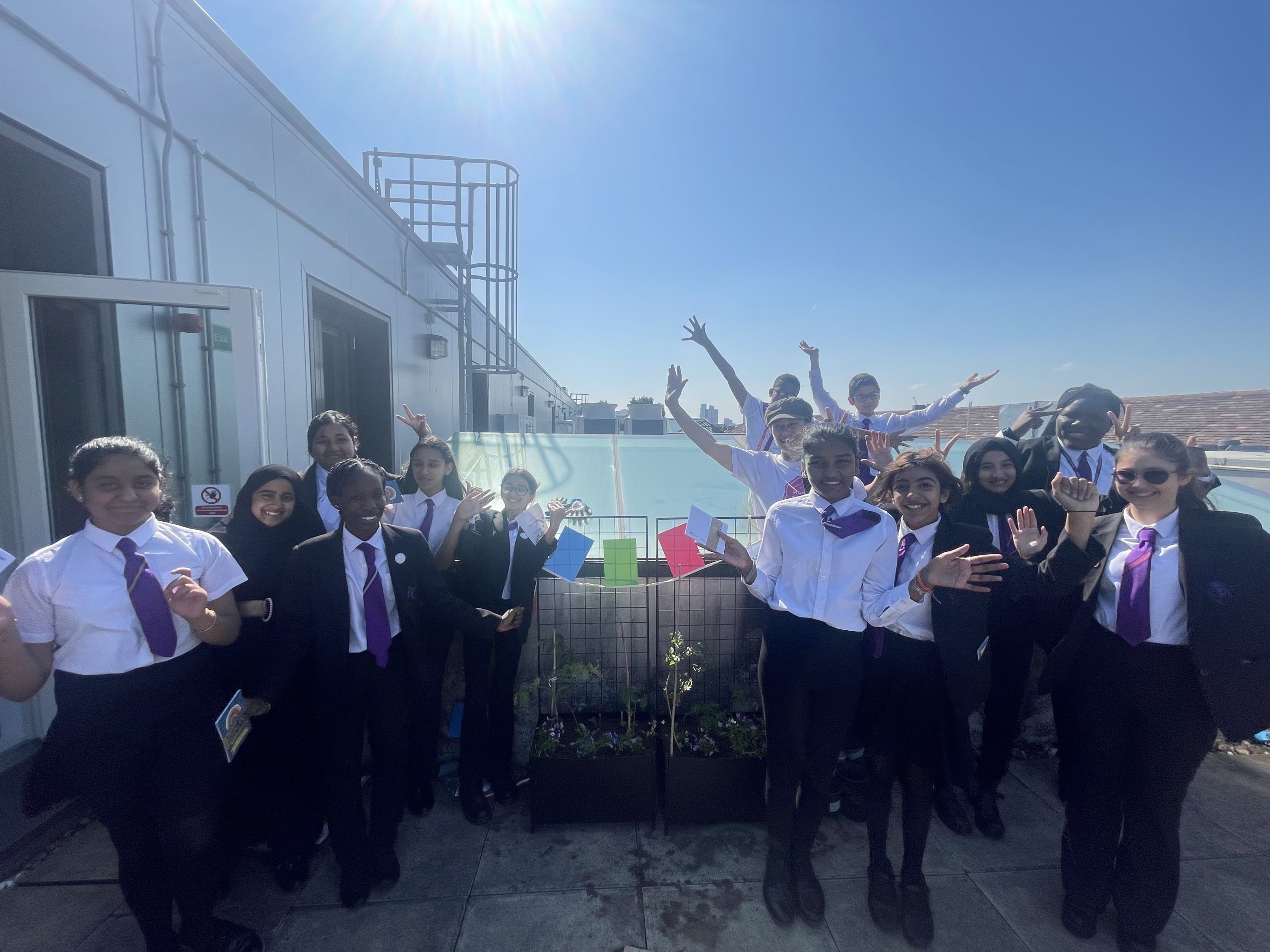 Make giant bubbles
Giant bubbles are easy to make and fun to do – a brilliant summer holiday activity for kids.  
They're not as hard as you might think to create and they'll provide you with hours of outdoor fun. We've got recipes for a large batch and small batch of giant bubbles, plus a video showing you exactly how to make the solution. 
Create temporary street art 
Creating temporary street art such as chalk drawings is a great way for people of all ages to get together, have fun and play outdoors.  
Whether it's a hopscotch pattern on the pavement, a piece of temporary artwork on a garden wall or creating a maze or trail to follow around your neighbourhood, the opportunities are endless. You can use chalk or create temporary paint that washes off in the rain. 
Community nature trails
Spending time outdoors in nature is really positive for both our mental and physical wellbeing. Knowing how important access to green space is for communities, we've teamed up with the RSPB, More Human and members of the Community Action Collective to help you discover and share the nature where you live. 
You can create your very own community nature trail showcasing natural highlights on your doorstep, or search for trails near where you live. Trails include spaces, activities, events, and projects that bring you closer to nature.  
It's the perfect free summer holiday activity and schools and businesses can get involved too! 
Hold a summer holiday Big Lunch!
Many Big Lunches happen over the first weekend in June (or during the Coronation May bank holiday weekend in 2023!), but you can order your free pack and hold a get together all year round. A Big Lunch can be as simple as a cup of tea with a neighbour right through to a street party, and it's a brilliant way to get parents and children together. 
Why not use cookie cutters to make shapes from sandwiches for the little ones? The crusts can be blitzed and frozen to make delicious breadcrumbs for topping pastas, baked veggies and more! We have lots of recipes for large groups to inspire your spread, so take a look.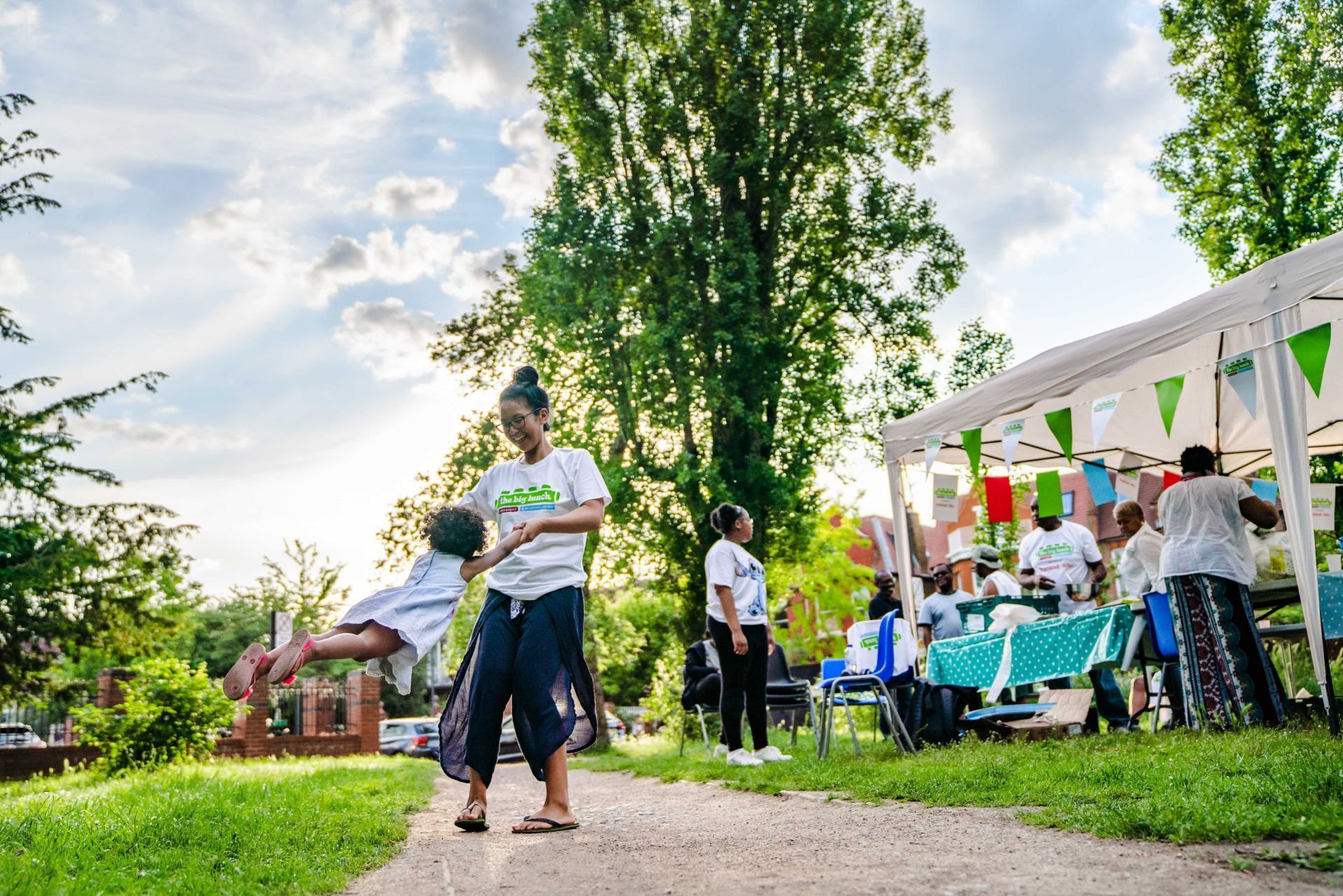 Summer of Play at the Eden Project
Discover Nature's Playground at the Eden Project this summer! The adventure playground covers almost 500m2 with the Tree of Life at the centre – the perfect place to discover and connect with nature through play.  
Opening this summer, it's one of the largest outdoor play areas in the south west, and it's free with Eden Project admission, although pre-booking is required. There's a whole series of events and activities happening at the Eden Project over the summer school holidays, including den building, storytelling and board games! 
Hungry for more?
Sign up to our newsletter for a monthly dose of fun ideas, handy information and inspiring good news stories.