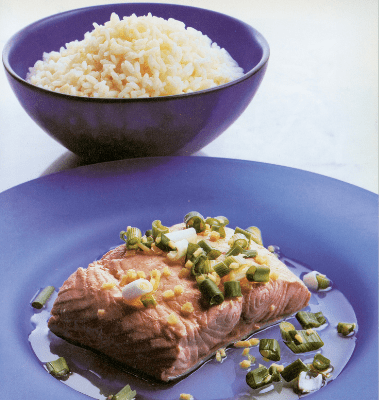 Ten-minute Salmon with Spring Onions by Ken Hom OBE
This tangy Salmon with Spring Onions recipe by Ken Hom OBE really packs a delicious punch! Perfect for a Big Lunch.
Sea bass or plaice fillets can be substituted. Tip: Peeled fresh root ginger can be stored in a glass jar, covered in rice wine or sherry, and sealed. It will keep for several months, and has the added benefit of producing a flavoured wine that can be used in cooking.
450g (1lb) fresh
salmon fillets
2 tsp salt
½ tsp freshly ground
white or black pepper
For the sauce
6 tbsp coarsely
chopped spring
onions
1 tbsp finely
chopped fresh root
ginger (see tip)
1½ tbsp groundnut oil
2 tsp sesame oil
Method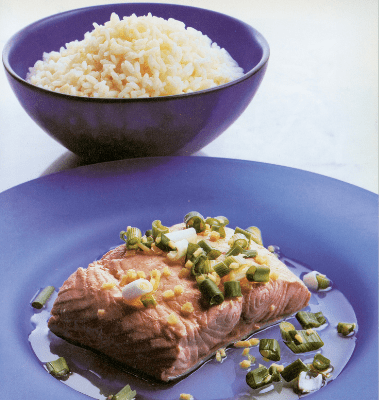 Step 1
Rub the salmon fillets with half the salt and the pepper. Bring 600ml (1 pint) of water to a simmer in a frying pan. Add the salmon, simmer for 2–3 minutes, cover tightly and turn off the heat. Let stand for 8 minutes.
Step 2
To make the sauce, combine the spring onions, ginger and remaining salt in a small bowl. In a small pan, combine the oils and heat to smoking point.
Step 3
Remove the salmon from the water and place on a plate. Scatter over the spring onion mixture, then pour over the hot oils and serve.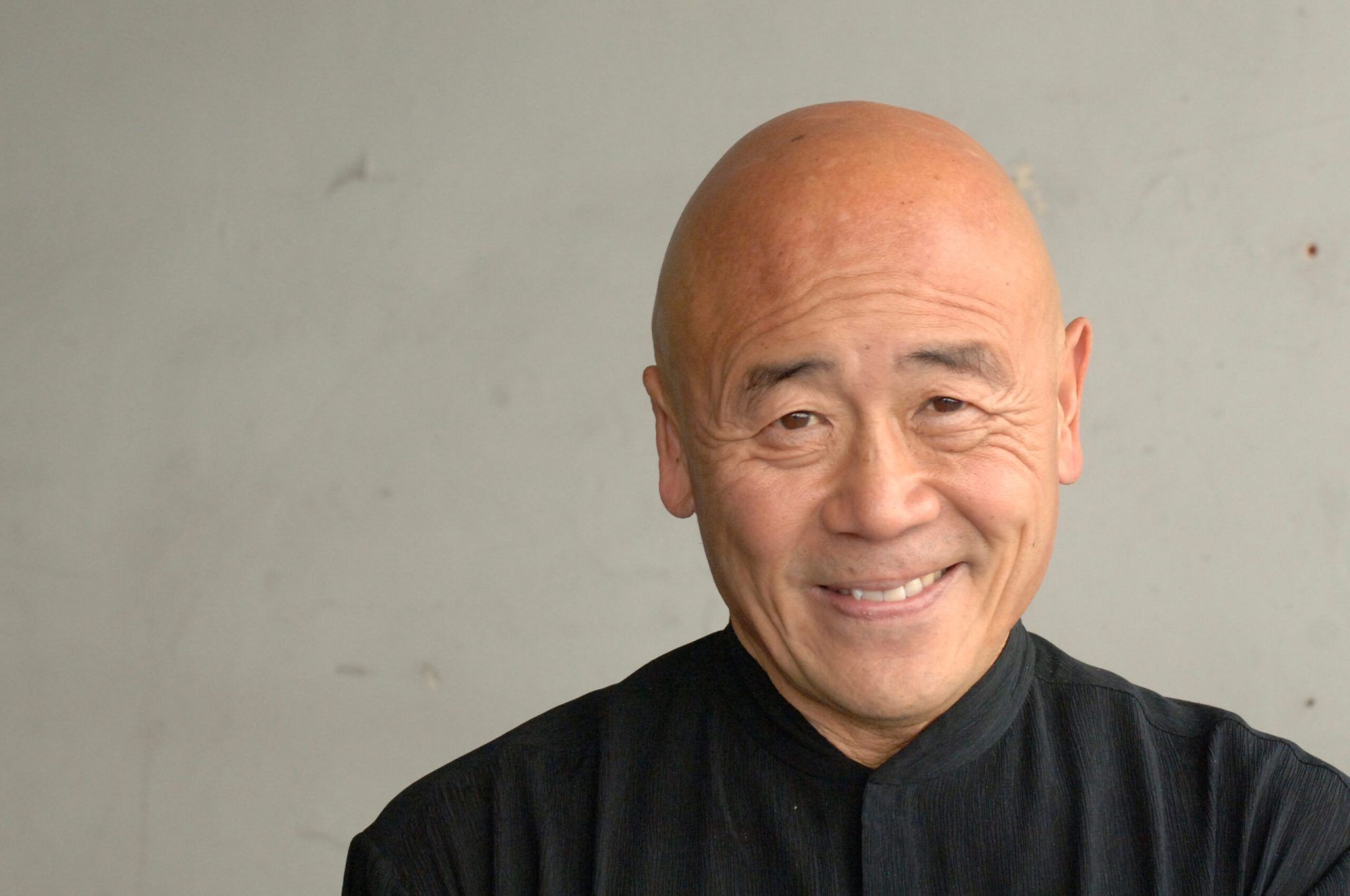 Huge thanks to Ken Hom OBE for this recipe!