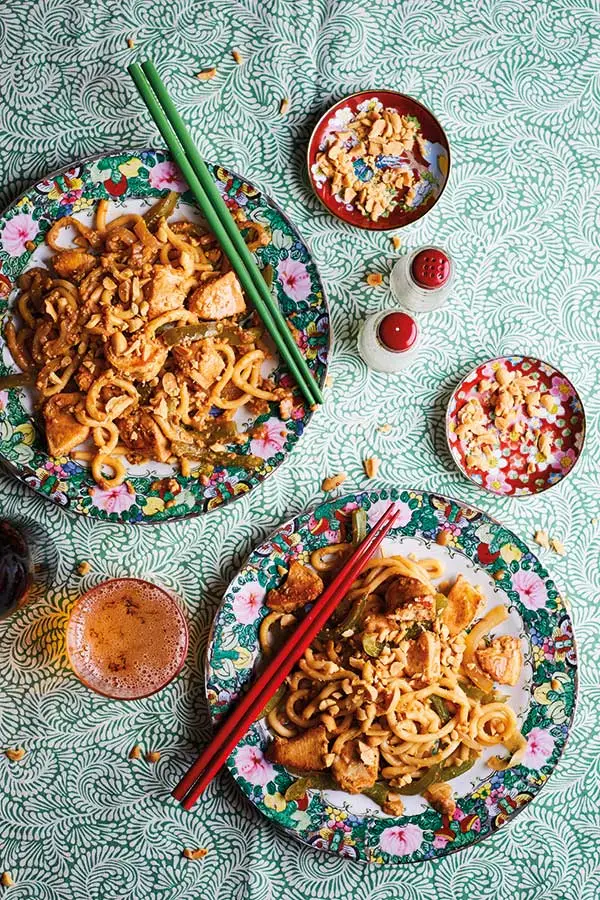 Kwoklyn's Satay Chicken Udon Noodles
Add a sprinkle of crushed salted peanuts just before serving to add a lovely crunch.
Ingredients
2 chicken breasts, cut into bite-sized pieces
1 white onion, cut into strips
1 green (bell) pepper, cut into strips
4 tbsp satay dipping sauce (or use 2–3 tbsp satay paste, to taste)
300g (10oz) straight-to-wok udon noodles
tbsp oil (vegetable, groundnut or coconut)
1 tsp salt
Pinch of white pepper
Method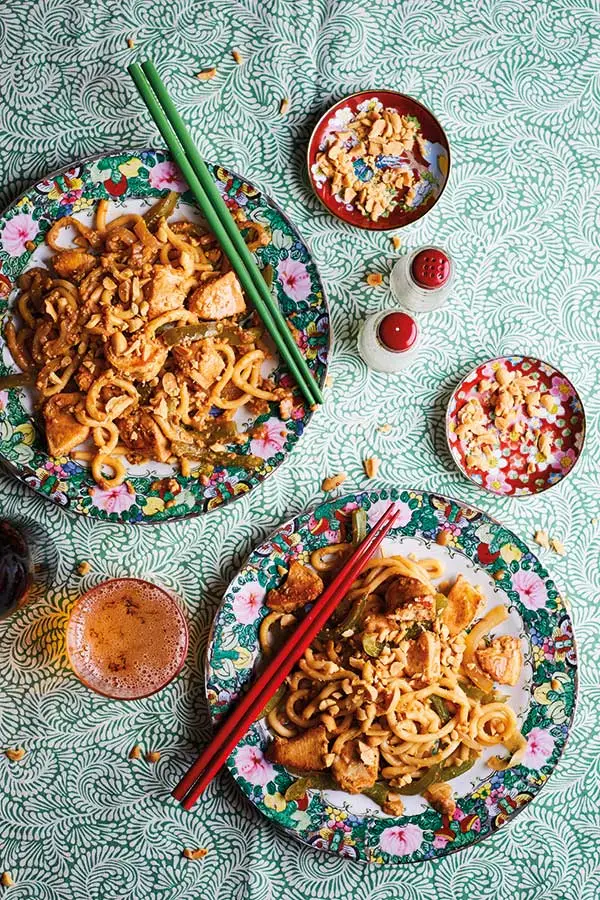 Step 1
Heat a large non-stick wok over a medium-high heat and add the oil.
Step 2
Add the chicken and allow to brown on one side, then stir in the onion and green pepper for 1–2 minutes to soften.
Step 3
Season with the salt and pepper, then stir in the satay dipping sauce, along with 250ml (1 cup) water.
Step 4
Once all of the ingredients are well combined in the satay sauce, add the udon noodles and cook for 2 minutes, stirring frequently to separate the noodles. Ensure the chicken is fully cooked – no pink meat.
Step 5
That's it! Your satay chicken udon noodles are best served immediately, sprinkle some crushed peanuts for extra crunch.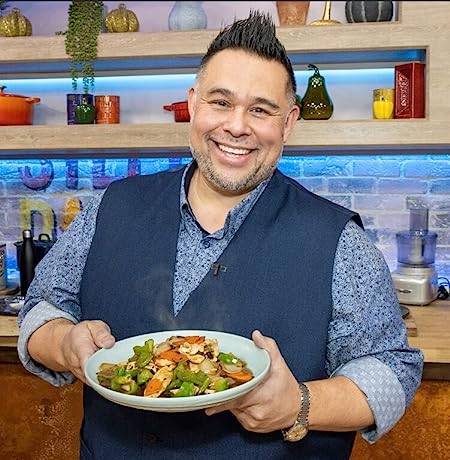 Thanks to Kwoklyn for this recipe!