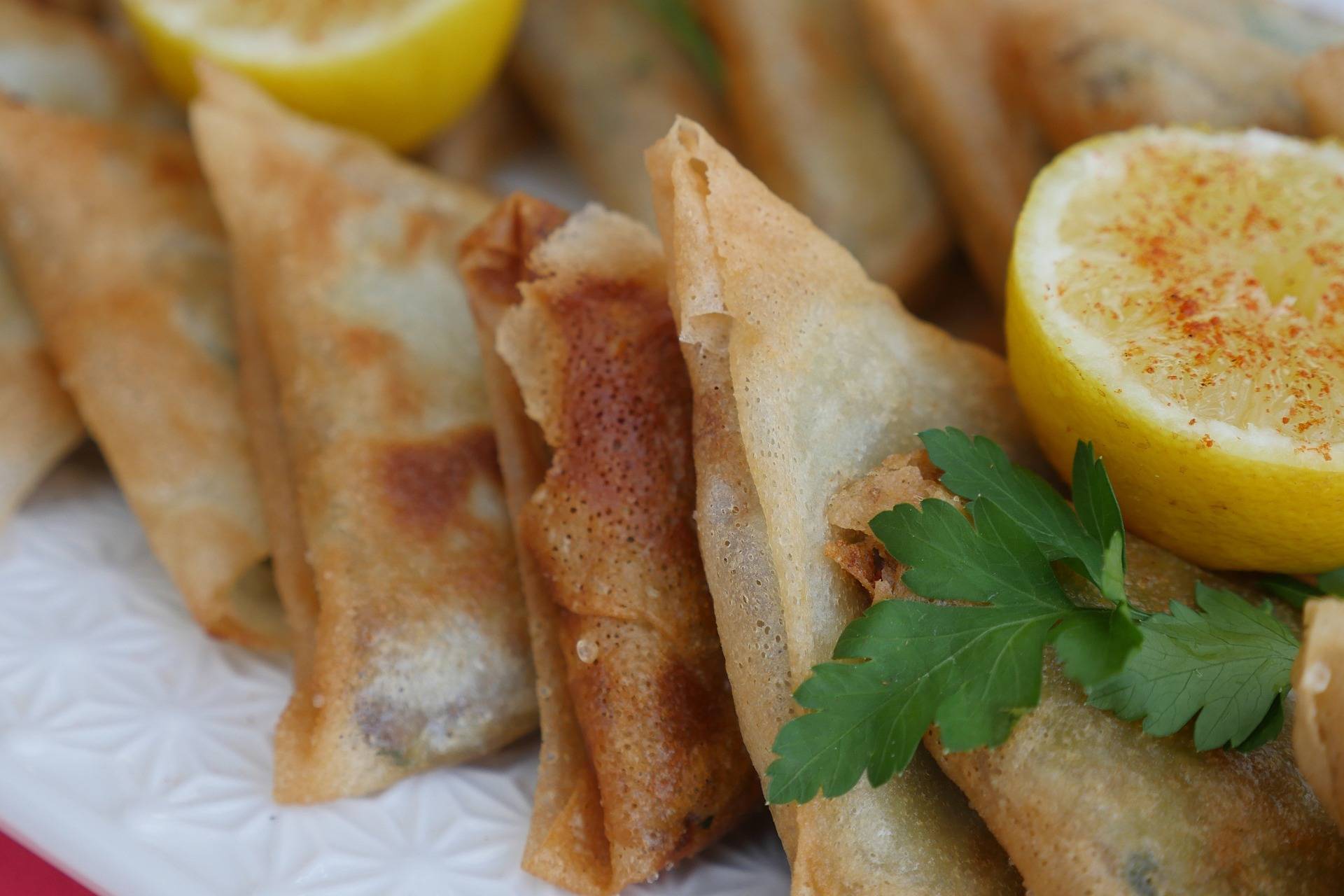 Rav Bansal's Caramelised Onion & Sweet Potato Samosas
A firm favourite for a gathering, give Rav Bansal's super sweet potato samosa recipe a try
2 large sweet potatoes
1 large onion
2 cloves of garlic, crushed
Thumb sized piece of ginger, finely chopped
1 green chilli, finely chopped
50g frozen peas
1 pack readymade filo pastry
1 tsp salt
1 tsp brown sugar
1/2 tsp ground cumin
1/4 tsp turmeric
1/4 tsp chilli powder (or to taste)
1/2 tsp garam masala
1/4 tsp ground black pepper
Chopped coriander
50g butter, melted
Method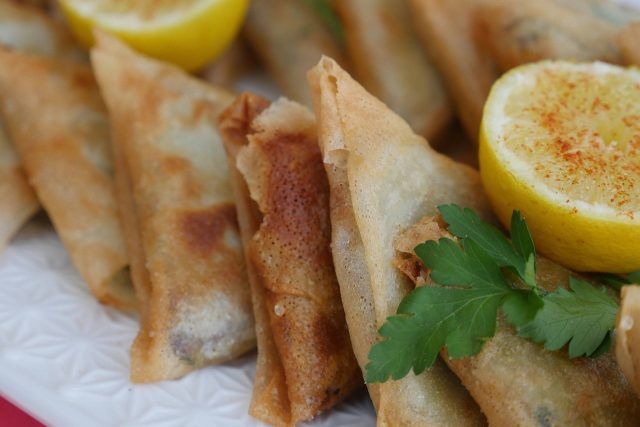 Step 1
Make the filling
Peel the sweet potatoes and chop into small cubes. Place in a microwavable dish, cover and cook in the microwave for eight minutes, or until soft.
Step 2
Add a tablespoon of vegetable oil into a pan over a medium/low heat. Cook the onions for about five minutes and when they start to brown add the salt, brown sugar and ground cumin. Continue to cook for another five minutes until the onions have caramelised.
Step 3
Add the garlic, ginger, green chilli and frozen peas and cook for another minute. Then, stir in the turmeric, red chilli powder, garam masala and black pepper.
Step 4
Add the cooked sweet potato and coat with the onion/spice mix. Sprinkle in the chopped coriander and lightly mash the sweet potato with the back of a spoon. Set aside to cool.
Step 5
Preheat the oven to 200c/ 180 fan/gas mark 6.
Step 6
Assemble the sweet potato samosas
Place one sheet of filo pastry onto a lightly floured work surface, brush with the melted butter and place another sheet of filo on top. Brush with some more butter and slice vertically into three long strips.
Step 7
Place a tablespoon of the sweet potato mixture on the bottom corner of the filo pastry strip and fold over. Continue to fold and flip upwards to make a triangle parcel.
Step 8
Brush the samosa with some more butter and place on a baking sheet lined with parchment. Repeat with the next strip of filo. There should be enough sweet potato filling to make 10-12 samosas.
Bake in the oven for 20 minutes. Turn the samosas over halfway through cooking and remove from the oven when golden brown. Cool slightly before eating and enjoy!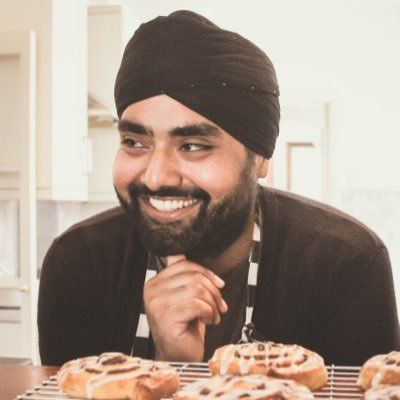 Thanks to Rav Bansal for sharing this recipe!