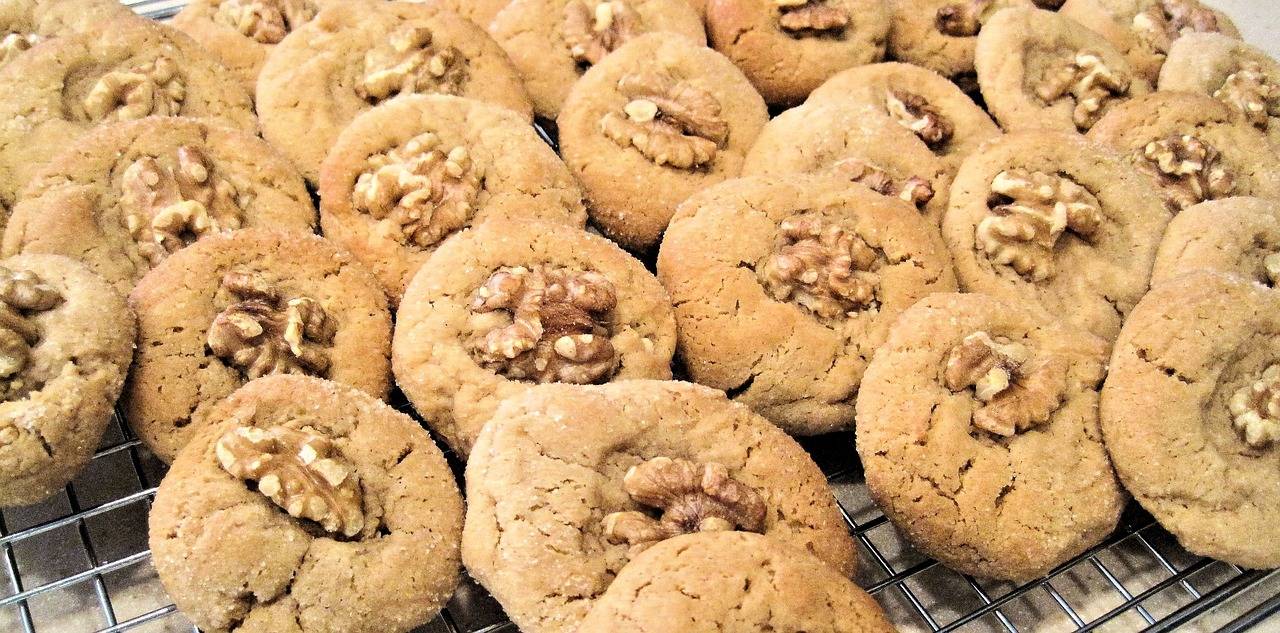 Walnut Biscuits by Ken Hom OBE
Super simple and perfect for wrapping in individual portions!
Ingredients
Makes about 12 biscuits
12 Walnut halves
100g (4oz) plain flour
2 teaspoons baking powder
50g (2oz) butter or lard
100g (4oz) sugar
2 eggs
Method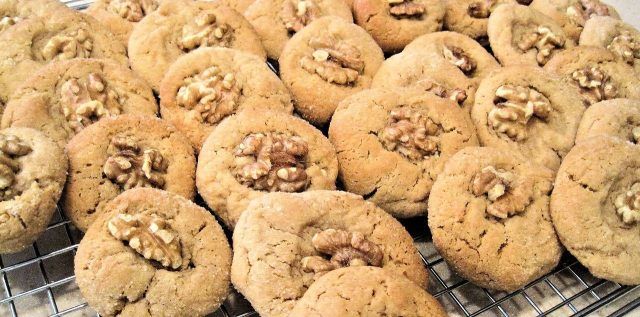 Step 1
Immerse the walnut pieces in a pan of boiling water for about 5 mins. Remove them with a slotted spoon, pat dry with kitchen paper and set aside.
Step 2
Preheat the oven to 200C/ 400F/ gas mark 6.
Step 3
Put the flour and baking powder into a large bowl and run in the butter or lard until it is well mixed. Add the sugar and 1 egg, and mix to form a thick paste.
Step 4
Divide mixture into 12 balls and press into biscuit shapes about 5cm (2inch) diameter. Pop them on a non-stick or oiled baking tray and press a walnut on to each. Glaze the tops with the remaining beaten egg using a pastry brush.
Step 5
Put in the oven and bake for 20 minutes. Remove and put on a wire rack to cool. Once cooled biscuits can be stored in an airtight jar for about a week, but ours are always eaten before then!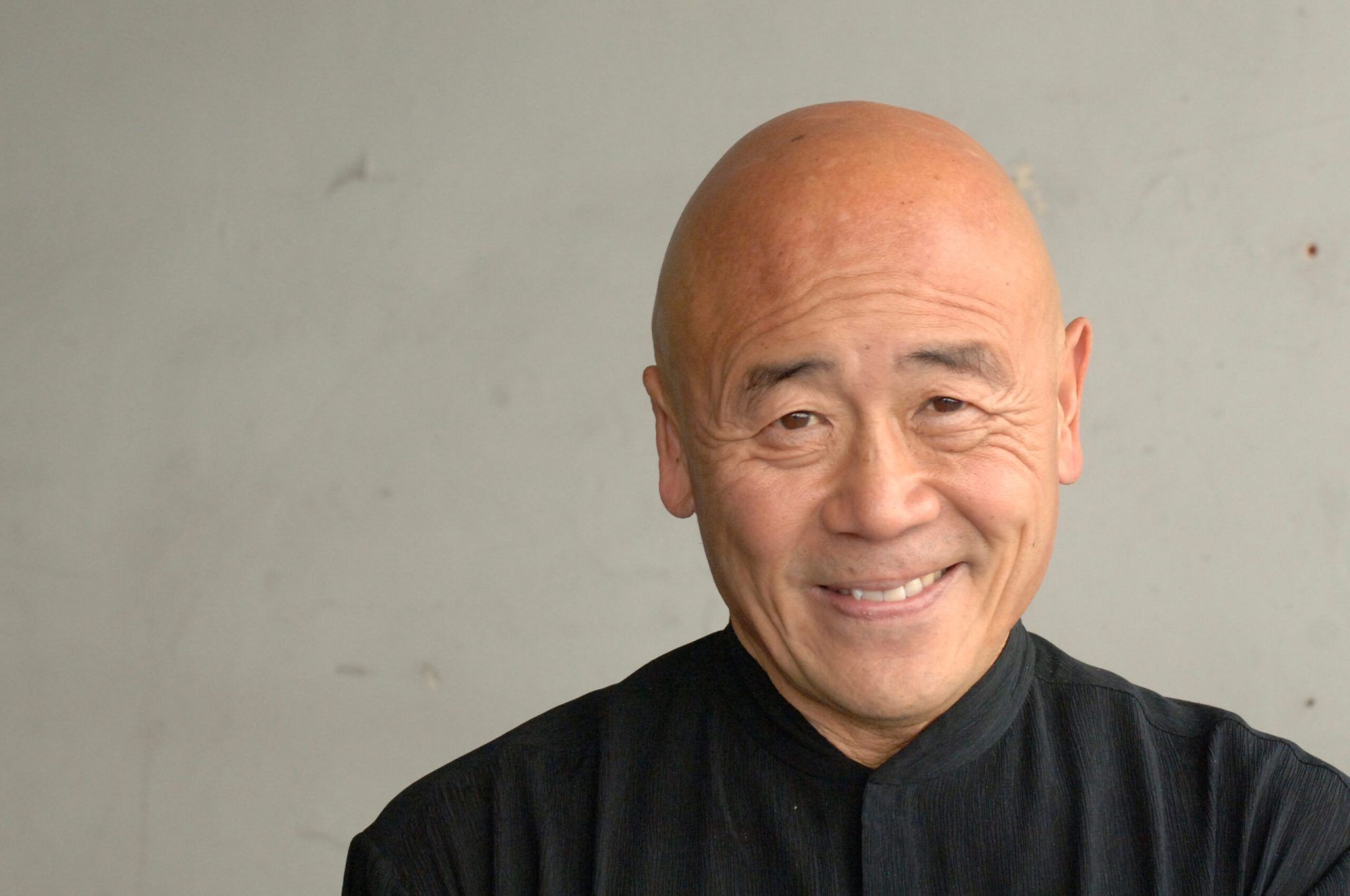 Ken Hom Walnut biscuits recipe, courtesy of BBC Books.