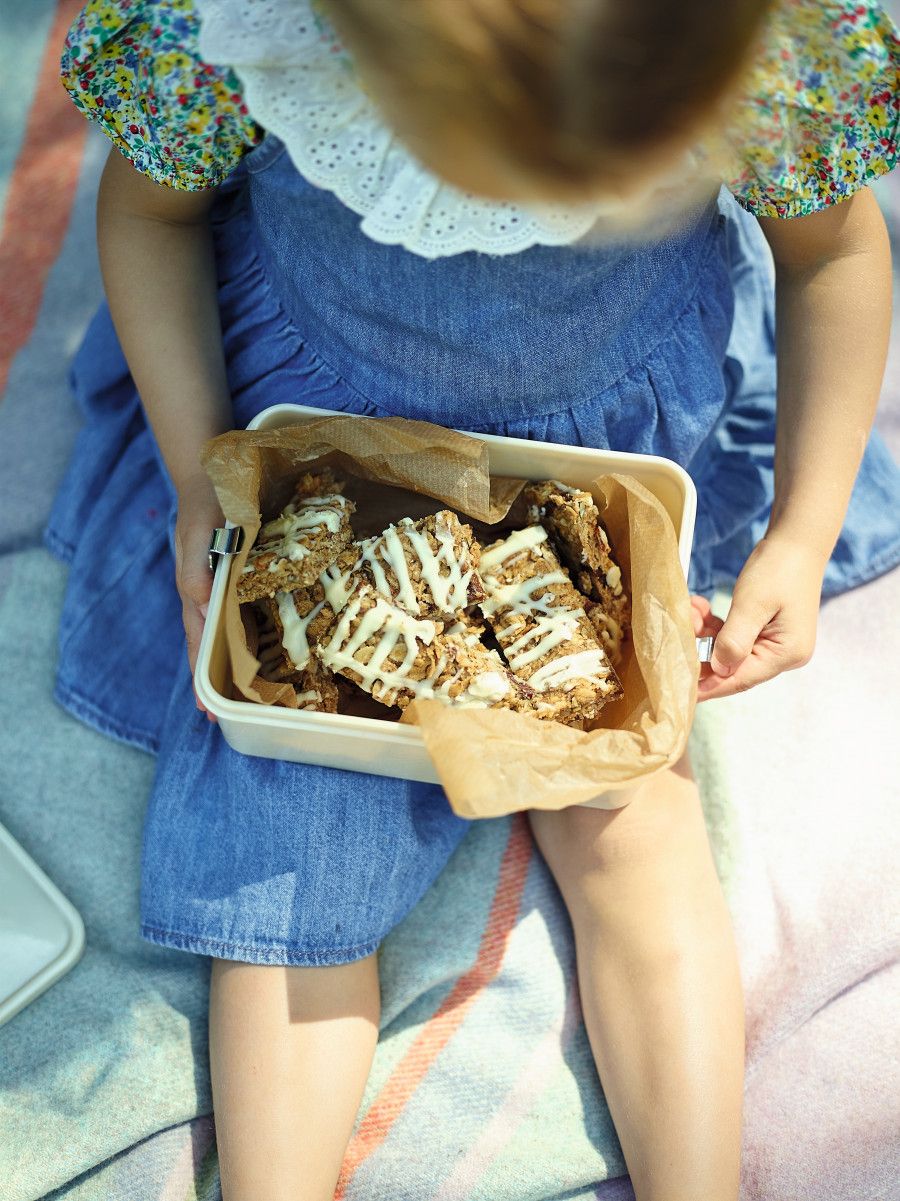 Strawberry and Yoghurt Flapjacks by Joe Wicks
These flapjacks are a really simple and healthy treat. Perfect for a school lunchbox or picnic. They really hit the spot for a sweet, yet filling, snack, providing fibre, healthy fats and protein.
"They're super-quick to make, too, only needing a very short bake to keep them moist and soft. Delicious!"

Joe Wicks
100g smooth almond or peanut butter
100g runny honey or golden syrup
2 tbsp coconut oil
50g ground almonds
200g jumbo oats
40g mixed seeds
Pinch of salt
1 egg white
90g dried strawberries, roughly chopped
Yoghurt Coating
50g white chocolate
1½ tbsp coconut oil
2 tbsp natural yoghurt
1 tsp lemon juice
Feeling inspired?
Sign up to our newsletter for a monthly dose of fun ideas, handy information and inspiring good news stories
Method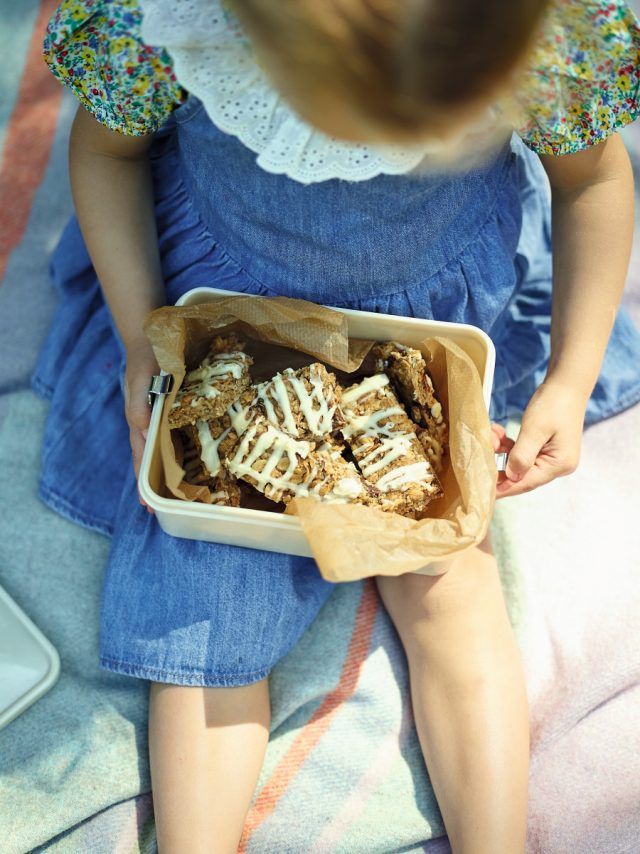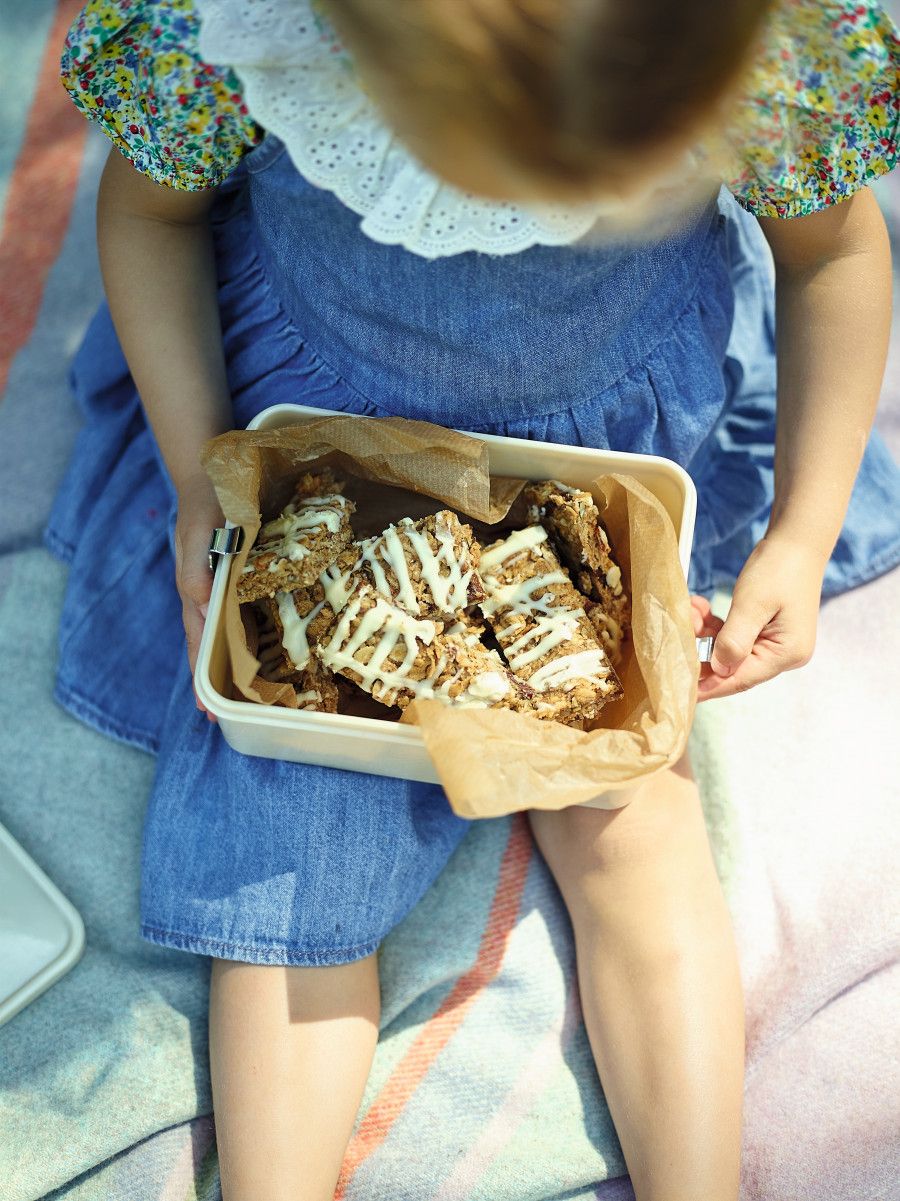 Step 1
Pre-heat the oven to 200C/180C fan. Line a 23cm square cake tin with baking paper.
Step 2
Melt the almond or peanut butter, honey or golden syrup and coconut oil together in a saucepan over a low heat until smooth.
Remove from the heat and stir in the almonds, oats, seeds and salt. Finally, stir in the egg white and dried strawberries.
Step 3
Tip the mixture into the prepared tin and press out into an even layer. Bake for five minutes until set around the edges but still soft.
Step 4
Remove from the oven and cut into 18 bars with a sharp knife, then allow to cool completely.
Step 5
To make the yoghurt coating, place the white chocolate and coconut oil in a small, heat proof bowl set over a small pan of simmering water. Stir occasionally until melted, then remove from the heat and allow to cool for 5 minutes.
Mix in the yoghurt and lemon juice until smooth. Pour the mixture into a sandwich bag and snip off the corner to make a piping bag.
Step 6
Drizzle the coating over the flapjack bars and leave to set. Store in an airtight container for up to one week.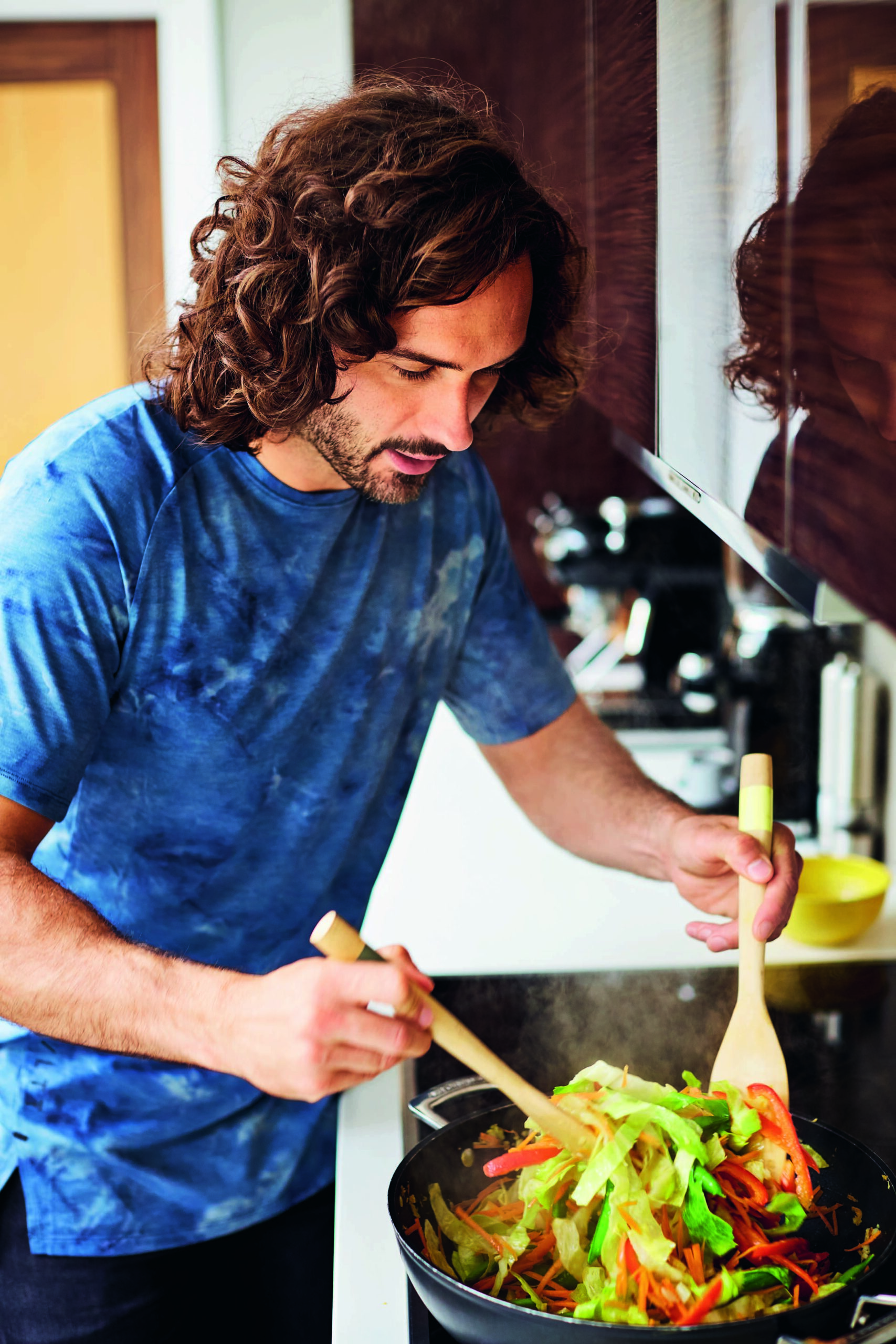 A huge thanks to Joe for this delicious flapjack recipe!
Credit: Feel Good Food by Joe Wicks, published by HQ, HarperCollins, is out now in Hardback (£20) and eBook
Why not make these for a Big Lunch?
Bring your community together to share food, friendship and fun with a Big Lunch.