Salt fish and rice
Perfect for large groups, try this recipe for salted fish. It can be scaled up depending on your number of guests!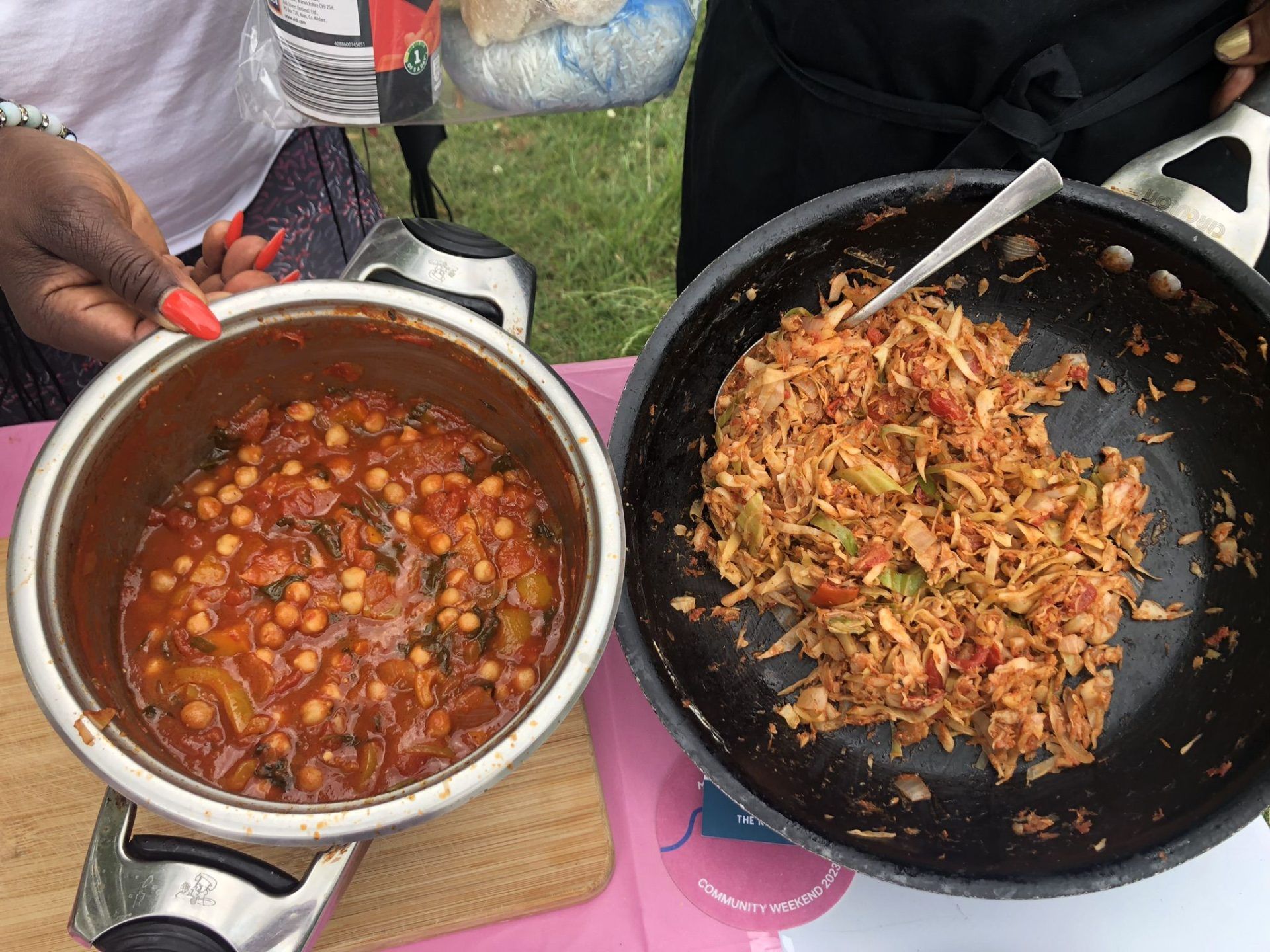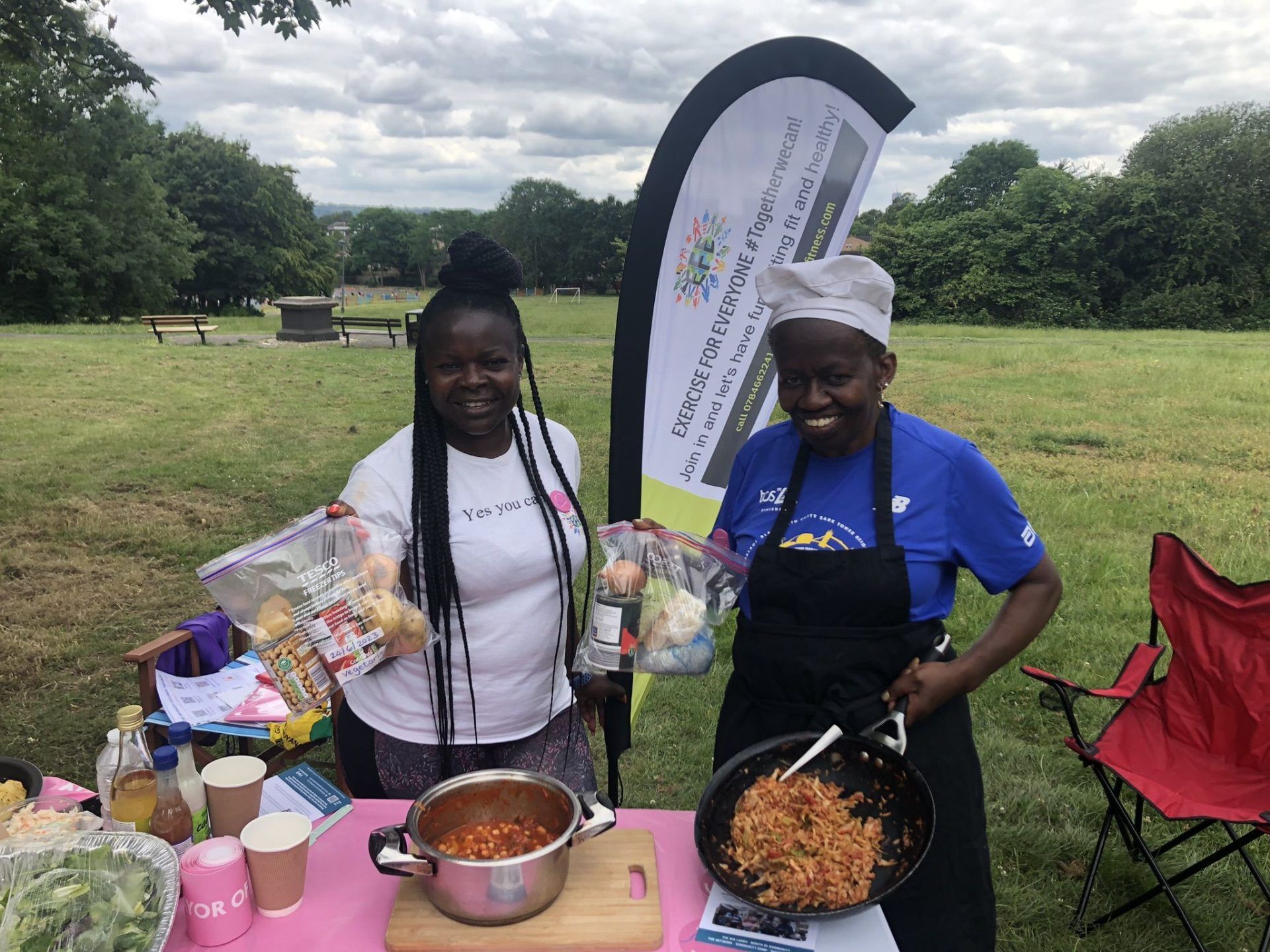 This recipe was kindly shared by Clarice and Audrey from the wonderful not-for-profit community group, Exercise for Everyone. Clarice fled the instability and turmoil of her home town of Cameroon and came to the UK as a refugee in 2000.
She was suffering with Post Traumatic Stress Disorder (PTSD) in a strange country, with no support and nowhere to turn. She was in a bad place, depressed, overweight and with three children under five to raise by herself. She transformed her life with exercise and now helps others to do the same through her personal training.
The Exercise for Everyone programme brings people together to enjoy good company, food and getting fit all in one sitting! This recipe is cheap, healthy and nutritious and can be made for under £1 per person.
Ingredients
You can buy salted fish in most supermarkets – it's also known as bacalao or dried fish. It's a staple of many diets around the world.
1 packet salted fish
1/4 cabbage (shredded)
1 large onion
1 tin of chopped tomatoes
1 tbsp tomato puree
seasoning (black pepper, salt, mixed herbs, garlic, cayenne pepper)
2 cups rice
Method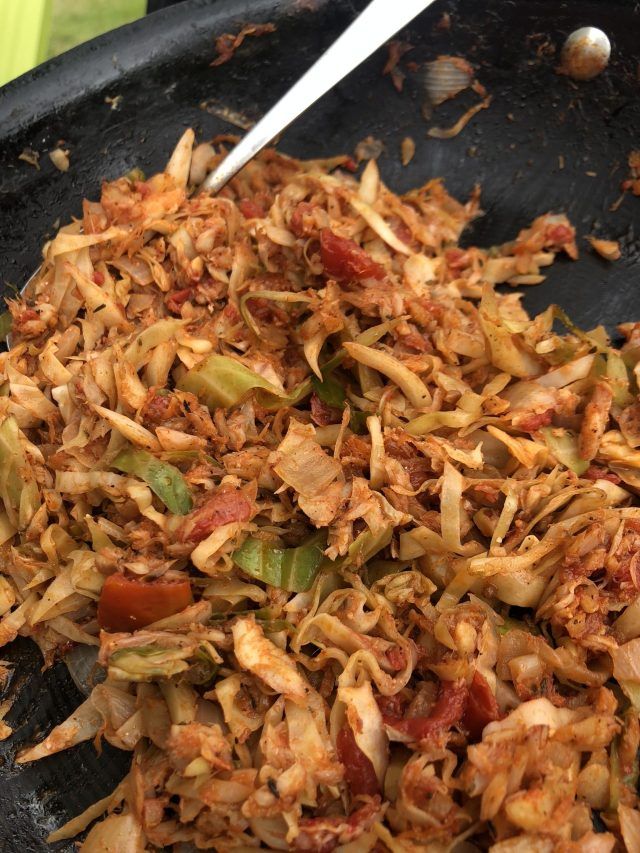 Step 1
Soak fish in cold water for several hours (or overnight).
Step 2
Boil fish until cooked (around 5 minutes).
Step 3
Chop onion and lightly fry with seasoning, then add the fish.
Step 4
Add chopped tomatoes and tomato puree, and add more seasoning (if needed). Cook on low heat for up to 5 mins.
Step 5
Thinly shred cabbage. Cover + steam on low heat until cabbage is done.
Step 6
Boil rice until cooked and serve with fish. Enjoy
More about Exercise for Everyone
Exercise for Everyone recognizes that people from socioeconomically disadvantaged population groups are less likely to be physically, mentally and emotionally active and more likely to experience adverse health outcomes.
Exercise for Everyone is a not for profit organisation aimed at providing a "go to place" for the disadvantaged in the local community.