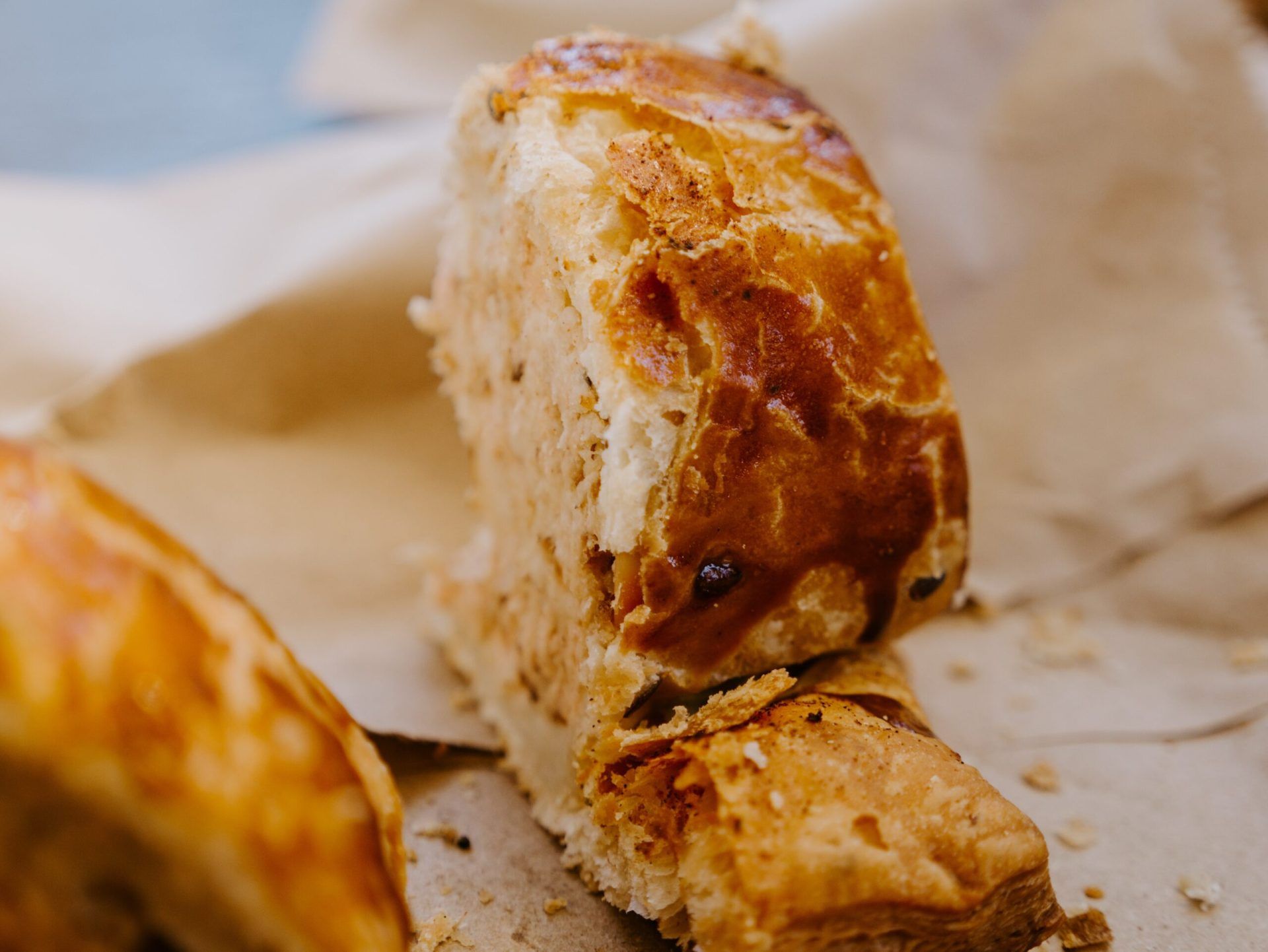 Rosie's Vegan Sausage Rolls
(can be made gluten free)
Packed full of flavour, this vegan sausage roll recipe makes rolls that have disappeared at parties quicker than their meaty counterparts! The harissa adds a subtle spice, while the nutritional yeast adds the cheesy, nutty undertones.
Ingredients
For the pastry:
200g vegan 'butter' or 'baking block' (chilled)
250g plain flour (or a gluten free plain or strong white flour blend containing xanthan gum)
Pinch of salt
70ml cold water
Oat milk to glaze (optional)
For the filling:
300g bread crumbs (blitz any bread – stale is fine, or gluten free bread if using, in a food processor, or crumble very fine by hand)
270ml plant cream (or coconut cream, but this will change the flavour slightly)
2 tbsp nutritional yeast (powder or flakes)
1 large onion, either blitzed super fine in a food processor, or grated
2 tsp harissa paste
Salt and pepper to season
Method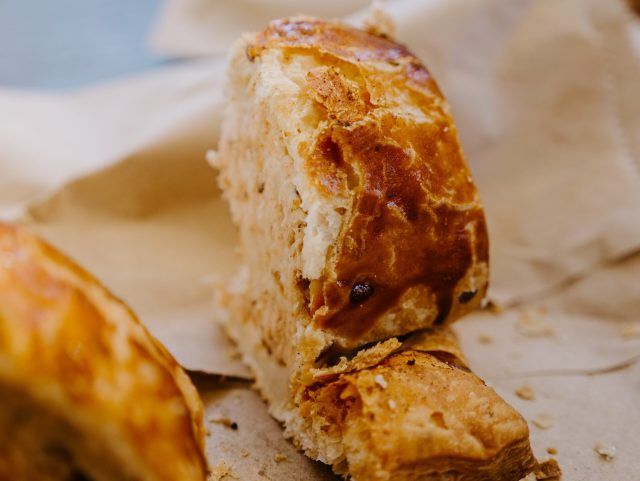 Step 1
To make the pastry, add the flour and salt to a large mixing bowl and chop the 'butter' into cubes and add to the flour. Use your fingers to rub in the butter but leave it very lumpy (spend about 30 seconds on this!)
Step 2
Slowly add the cold water until a dough forms
Step 3
On a floured surface (or a piece of baking paper), roll out the dough to form a rectangle
Step 4
Fold the top third down, and the bottom third up (like folding a letter)
Step 5
Chill in the fridge while you make the filling
Step 6
Blitz the bread in a food processor (or spend a long time crumbling by hand!), stale bread is absolutely fine, and a great way to use up yesterday's fresh loaf!
Step 7
Add the breadcrumbs to a large mixing bowl along with the rest of the filling ingredients, mix well, this will form a sticky mix.
Step 8
Pre-heat the oven to 200C fan (220oC conventional)
Step 9
Roll out the dough into a large rectangle, about 40cm x 25cm.
Step 10
Spoon the filling down the middle forming a long sausage (down the long length not the width)
Step 11
Fold both sides of pastry up and over the filling, pinching together to form a seam.
Step 12
Turn upside down, so the seam is on the bottom and slice into 10 pieces. Then transfer the sausage rolls on to a baking tray lined with greaseproof paper, keeping the seam at the bottom.
Step 13
Glaze with oat milk (scoring lines into the top with a sharp knife looks pretty but is entirely optional)
Step 14
Bake for 25 minutes, transfer to a wire rack to cool – they are delicious hot or cold.