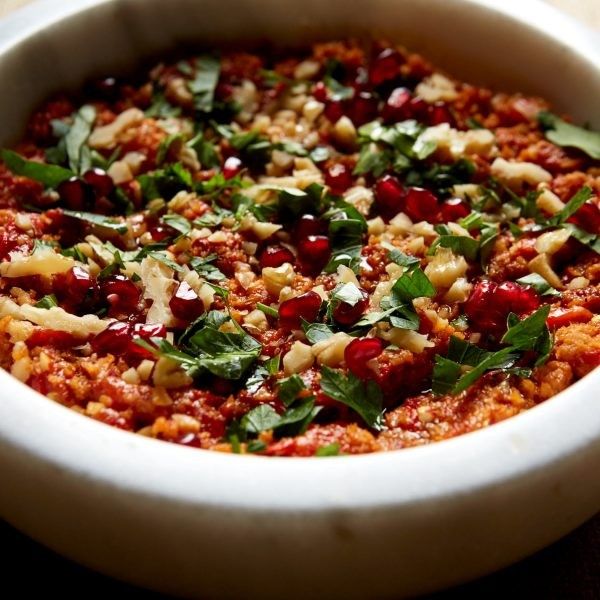 Yotam Ottolenghi and Sami Tamimi's Muhammara – #CookForSyria
Muhammara is a classic Levantine dip can be made in a food processor, but it will lose some of its lovely texture. I'd use a pestle and mortar if you can. Muhammara keeps well, and even improves after a day in the fridge. Just don't serve it fridge-cold.
Ingredients
3 red peppers
50g fresh breadcrumbs
½ tbsp lemon juice
1 tbsp pomegranate molasses
1½ tsp ground cumin
1 tbsp dried aleppo chilli flakes
1 small garlic clove, peeled and crushed
50g walnuts, finely chopped by hand
2 tbsp olive oil, plus extra to finish
salt
Method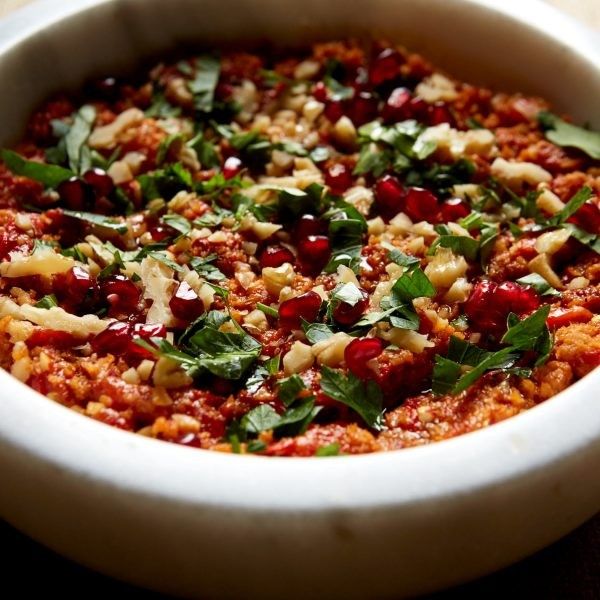 Step 1
Heat the oven to 200C/390F/gas 6. Put the peppers on a tray and roast for 30-35 minutes, turning occasionally, until they are cooked and the skin is blackened. Put the peppers in a bowl, cover with clingfilm and, once cool enough to handle, peel and discard the skin and seeds.
Step 2
Pat the peppers dry and place in a mortar. Add the breadcrumbs, lemon juice, molasses, cumin, chilli and garlic. Work this with a pestle until well combined, but not so much that the peppers no longer have a noticeable texture.
Step 3
Stir through the walnuts, a quarter-teaspoon of salt and the olive oil. Add more pomegranate molasses and salt to taste, you want the flavours to be pretty intense. Spoon the muhammara dip into a shallow bowl, using the back of a spoon to give it a wavy texture, and drizzle with a little olive oil. Serve at room temperature.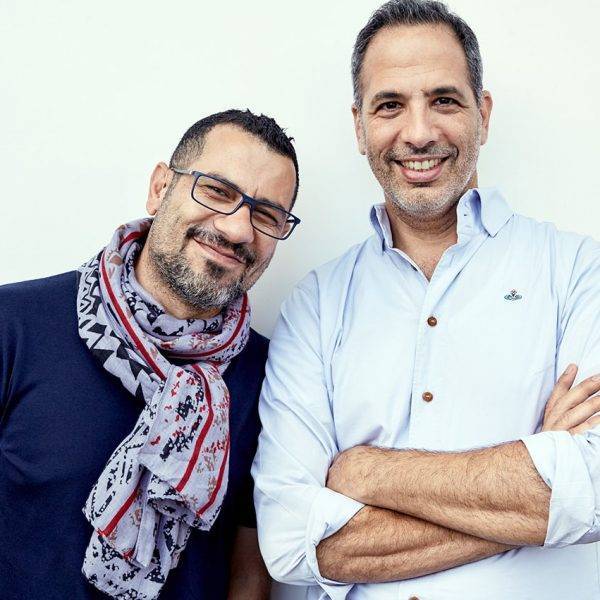 Yotam Ottolenghi and Sami Tamimi donated this recipe to Cook for Syria.