Jose Pizarro's Aubergine, Honey & Blue Cheese Omelette
This omelette takes the cake!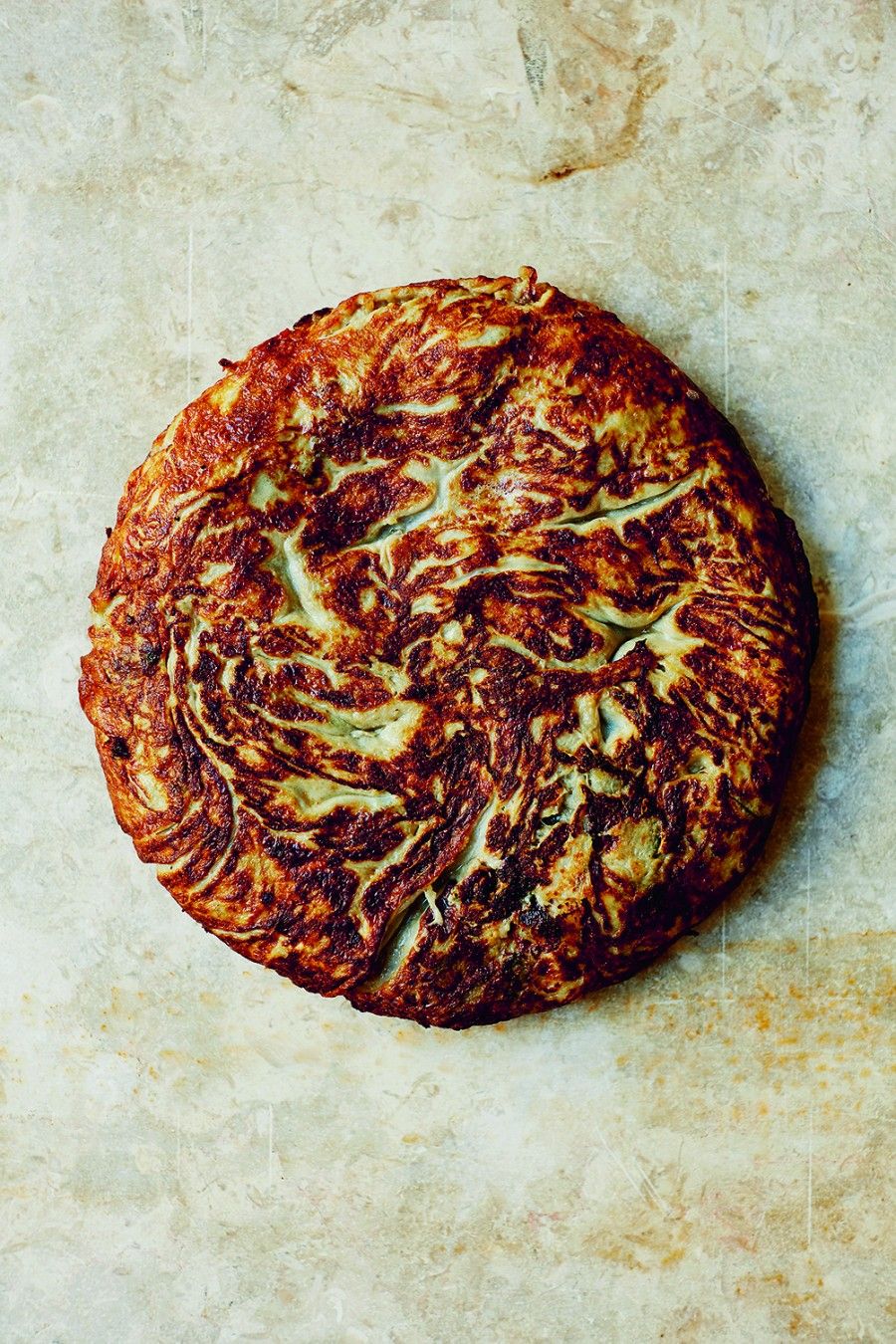 500ml (17 fl oz) olive oil
300g (10½ oz) aubergines (eggplant), sliced
200g (7 oz) waxy potatoes, sliced
8 free-range eggs
Sea salt and freshly ground black pepper
75g (2½ oz) blue cheese
2–4tbsp honey
Method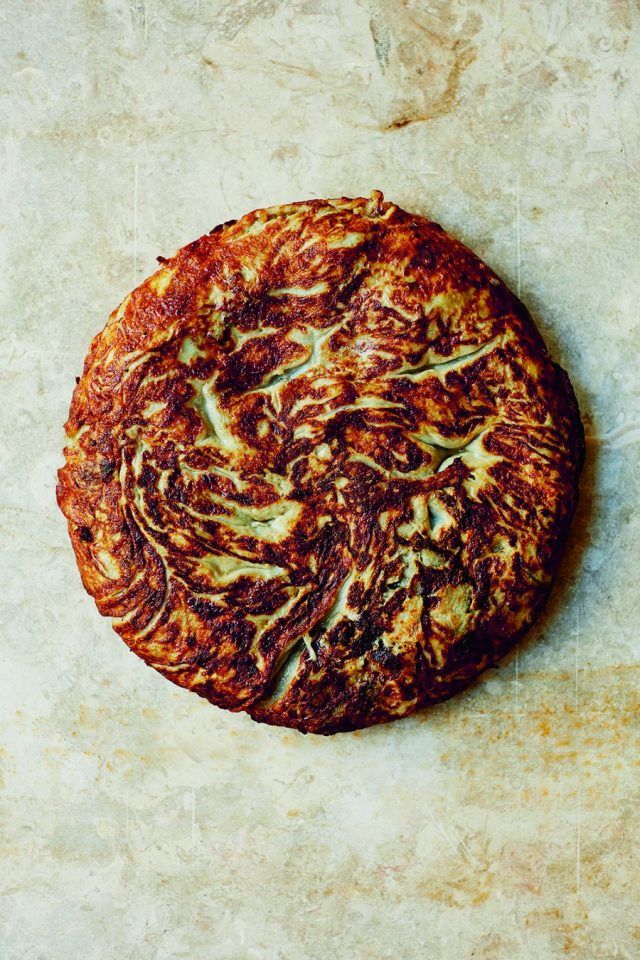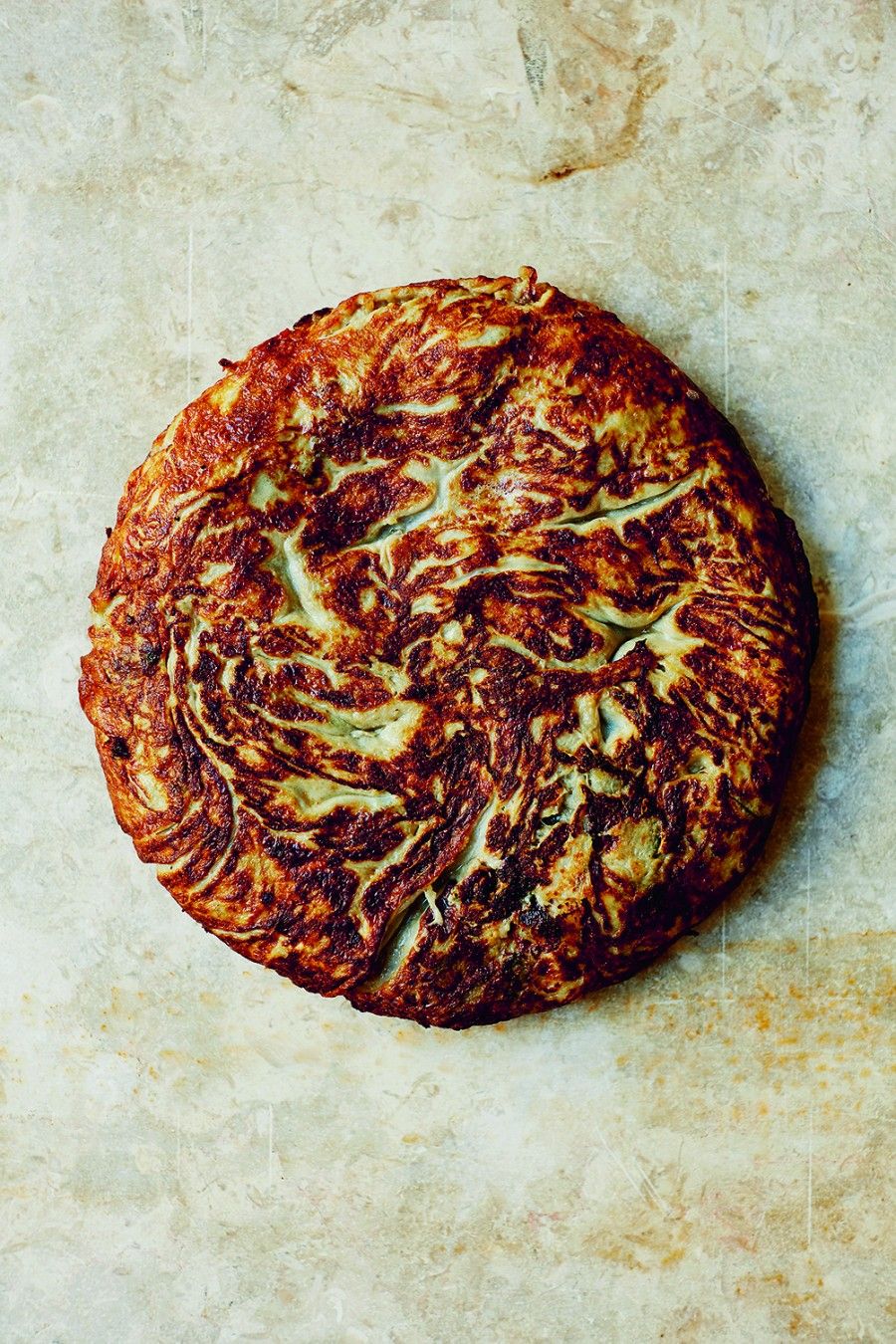 Step 1
Heat the oil in large pan and very gently fry the aubergine and potatoes for 25–30 minutes until the potatoes are tender. Drain well (reserve the oil to use later). Break up the potatoes into smaller pieces with a spoon.
Step 2
Beat the eggs with plenty of seasoning in a large bowl. Add the cheese and honey to the vegetables and mix well. Add all of the ingredients to the bowl of beaten egg and gently mix.
Step 3
Heat 3 tablespoons of the reserved oil in a 23 cm (9 in) non-stick frying pan. When the oil is hot, pour in the aubergine omelette mixture. Swirl the pan over a high heat until the mixture starts to set around the edges, then reduce the heat and cook for 4–5 minutes until it just starts to set and the bottom and sides are golden, but it is still quite loose in the middle.
Step 4
Cover the pan with a flat lid or board and turn the tortilla carefully onto it. Don't worry that it's still quite runny – it will all come back together when you continue to cook it. Slide the tortilla back into the pan, then put the pan back on a low heat.
Step 5
Use a spatula to tuck the edges of the omelette under to give it its characteristic curved look. Cook for a couple of minutes, then turn onto a board and serve. Your aubergine, honey and blue cheese omelette should still be lovely and juicy in the middle when you cut into it. Enjoy!
'This is proof of how versatile an omelette can be. We cooked this at my little tapas bar José, and now everyone asks us when it's coming back.'
Serve hot or cold, it really doesn't matter. It's delicious.
Basque: Spanish Recipes from San Sebastián & Beyond by José Pizarro (Hardie Grant, £25)