Angela Hartnett's olive oil and pistachio cake
Served with yoghurt sorbet, this Syrian inspired recipe from Angela Hartnett is sure to have you taking your serving plate home empty.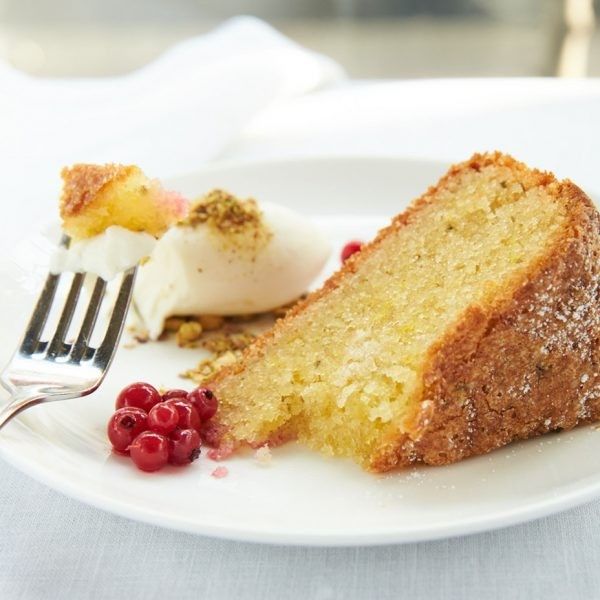 Ingredients
Cake
100g plain flour, sifted
5 tsp baking powder
200g ground almonds
50g pistachio nuts
400g sugar
500ml olive oil
10 eggs, lightly beaten
zest of 2 lemons
zest of 2 oranges
1 tsp cinnamon, ground
1 tsp cardamom, ground
nutmeg, grated
Yoghurt Sorbet
95g sugar
17.5g glucose
165g water
400g greek yoghurt
30g lemon juice
100g pistachio nuts
Method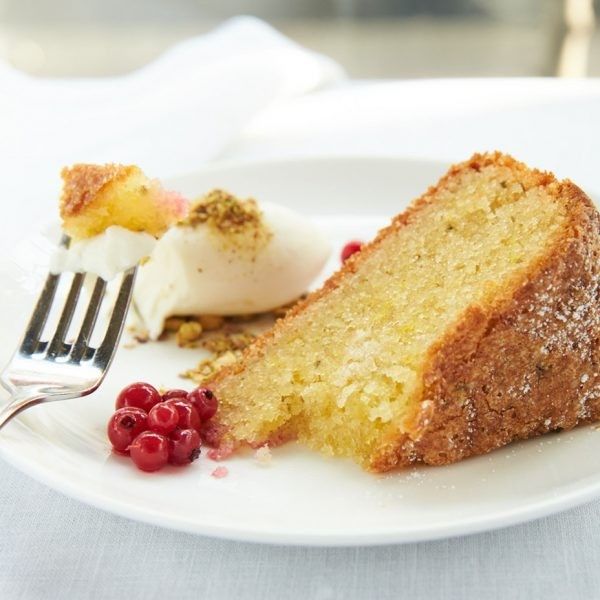 Step 1
Preheat the oven to 160C/325F/gas 3. Line a rectangular baking tin with greaseproof paper.
Step 2
Mix all of the dry ingredients together into a bowl, then add the eggs, olive oil and zest.Whisk together into a smooth, batter-like consistency.
Step 2
Pour into the baking tin and cook for 50 minutes, or until a skewer comes out clean. Allowto cool and remove from the tin.
Step 3
Serve with yoghurt sorbet, and pomegranate or raspberry compote.
To make the sorbet: Boil the water and the sugars and then remove from the heat. Whisk in the yoghurt and the lemon juice, then fold in 100g of pistachio nuts and freeze in a paco jet machine or an ice-cream maker. (If using an ice-cream maker, add another 60g of caster sugar to the mixture.)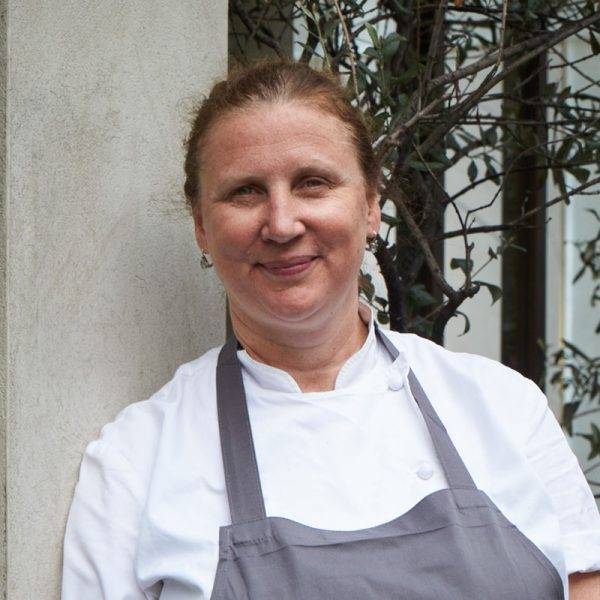 Thanks to Angela Hartnett. This Olive Oil and Pistachio cake recipe was originally donated for Cook for Syria.