Miso Mushroom and Ricotta Crostini by Crystelle Pereira
This gorgeous Crostini recipe has been kindly shared by Crystelle Pereira.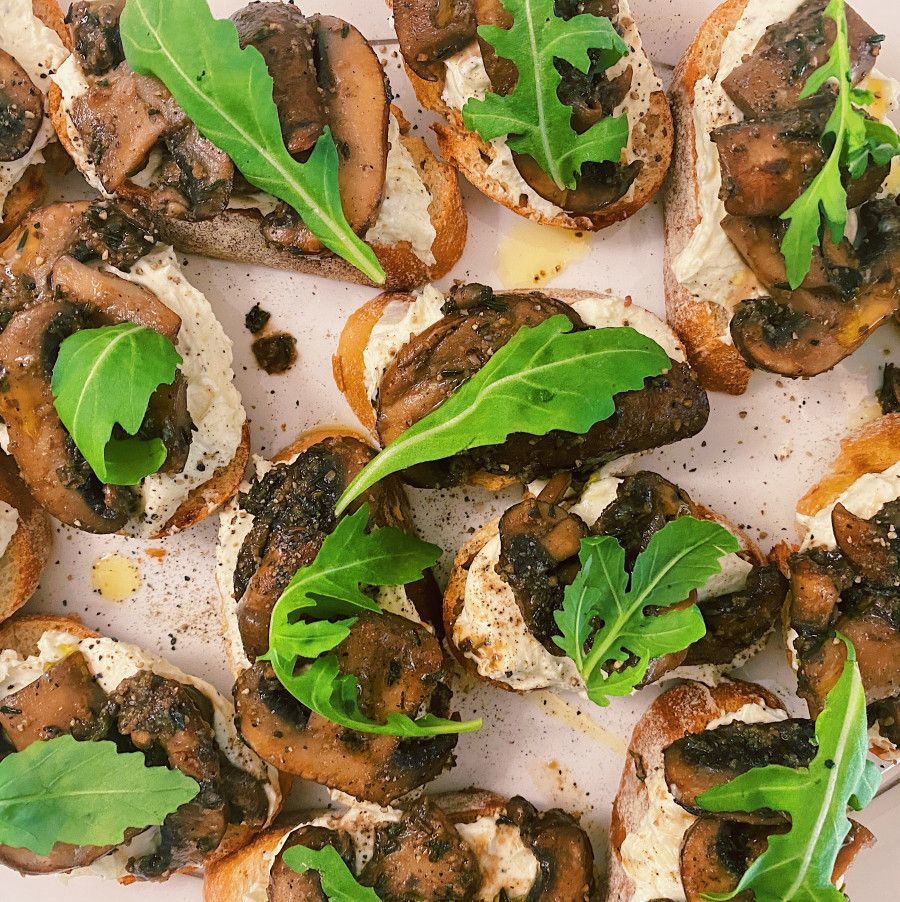 Ingredients
Garlic and Thyme Toasts:
1 French Baguette
50 ml extra virgin olive oil
1/2 tbsp dried thyme
2 cloves of garlic
 Whipped ricotta:
450g fresh ricotta cheese, at room temperature
1 teaspoon good quality extra virgin olive oil
1 tsp runny honey
¼ tsp pepper
½ tsp salt
1 clove minced garlic
 Miso Mushrooms:
2 tbsp olive oil
2 tbsp butter
2 tbsp miso paste
1 tsp sherry vinegar
2 garlic cloves
½ tsp chilli flakes
400g mixed mushrooms, sliced
salt and freshly ground black pepper
Handful of rocket and lemon wedges for garnish
Method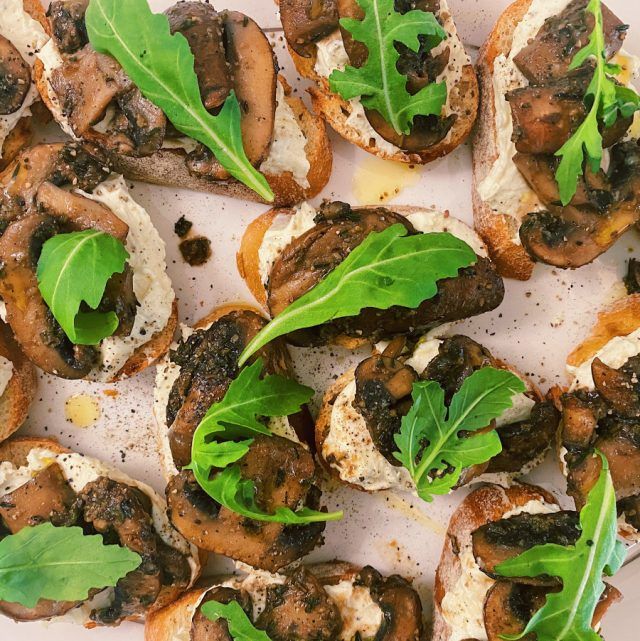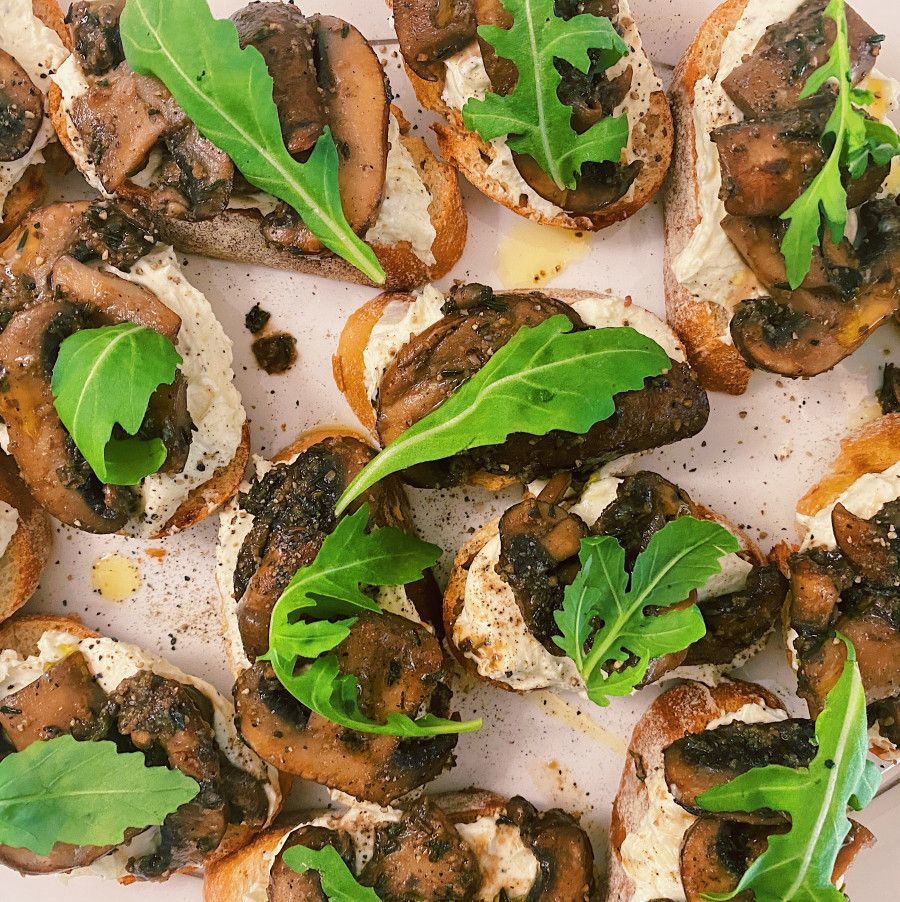 Step 1
Preheat the oven to 180c fan, grill setting.
Step 2
To make the infused oil, add olive oil to a saucepan with 2 crushed garlic pods and ½ tbsp dried thyme, and place on a low heat until the oil is sizzling and fragrant. Turn off the heat and leave to infuse.
Step 3
Cut the baguette diagonally into slices, then brush the oil over each slice, and place in the grill for 3-4 minutes, watching carefully. Leave to cool.
Step 4
Place the ricotta in a food processor with the honey, oil, garlic and seasoning, and blitz until smooth.
Step 5
Heat oil in a frying pan, then add in the garlic and chilli and fry on low until fragrant. Then, add the mushrooms and fry for another 2 minutes until almost cooked, with the sherry vinegar.
Step 6
In a separate bowl, mix miso and butter to form a paste, then add this to the pan, and cook the mushrooms in the miso butter for another 2 mins.
Step 7
Garnish with salt and pepper.
Step 8
To serve, spread or pipe ricotta on the toasts, then spoon over the miso mushrooms, and garnish with rocket, and more black pepper.
Squeeze over some lemon juice before serving.