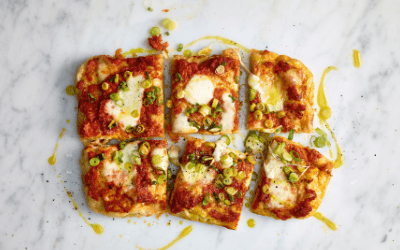 Miguel Barclay's Sicillian Focaccia Pizza
In Italy, there's a type of pizza with a focaccia base that they sell by the gram. They just cut off a slice, weigh it and wrap it in paper for you to take home to eat. It's perfect for this year's Big Lunch!
Ingredients
To make four portions
250g strong bread flour
200ml lukewarm water
7g dried yeast
50g sun-dried tomatoes
1 garlic clove
1 spring onion, thinly sliced
1 ball of mozzarella cheese
Olive oil
salt and pepper
Method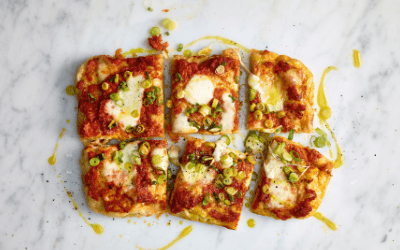 Step 1
Grab a bowl and mix together the flour, water and yeast along with a big pinch of salt to create a wet dough.
Step 2
Transfer the dough to an oiled baking tray, brush with oil and cover with a tea towel. Put in a warm place, for example near a radiator, for 1 hour to rise.
Step 3
Meanwhile, throw the sun-dried tomatoes and garlic into a blender along with a generous glug of olive oil and whizz to a paste.
Step 4
Pre-heat your oven to 190C/gas mark 5. Once the dough has risen, punch it to knock out the air, then stretch it out to fill the whole tray. Bake for 10 minutes.
Step 5
Remove from the oven, spread the sun-dried tomato paste over the top, add a sprinkle of chopped spring onion, tear over chunks of mozzarella and then return to the oven for 10 more minutes, or until golden brown at the edges and the mozzarella has melted.
Step 6
Season with salt and pepper and cut your Sicilian focaccia pizza into big squares and enjoy!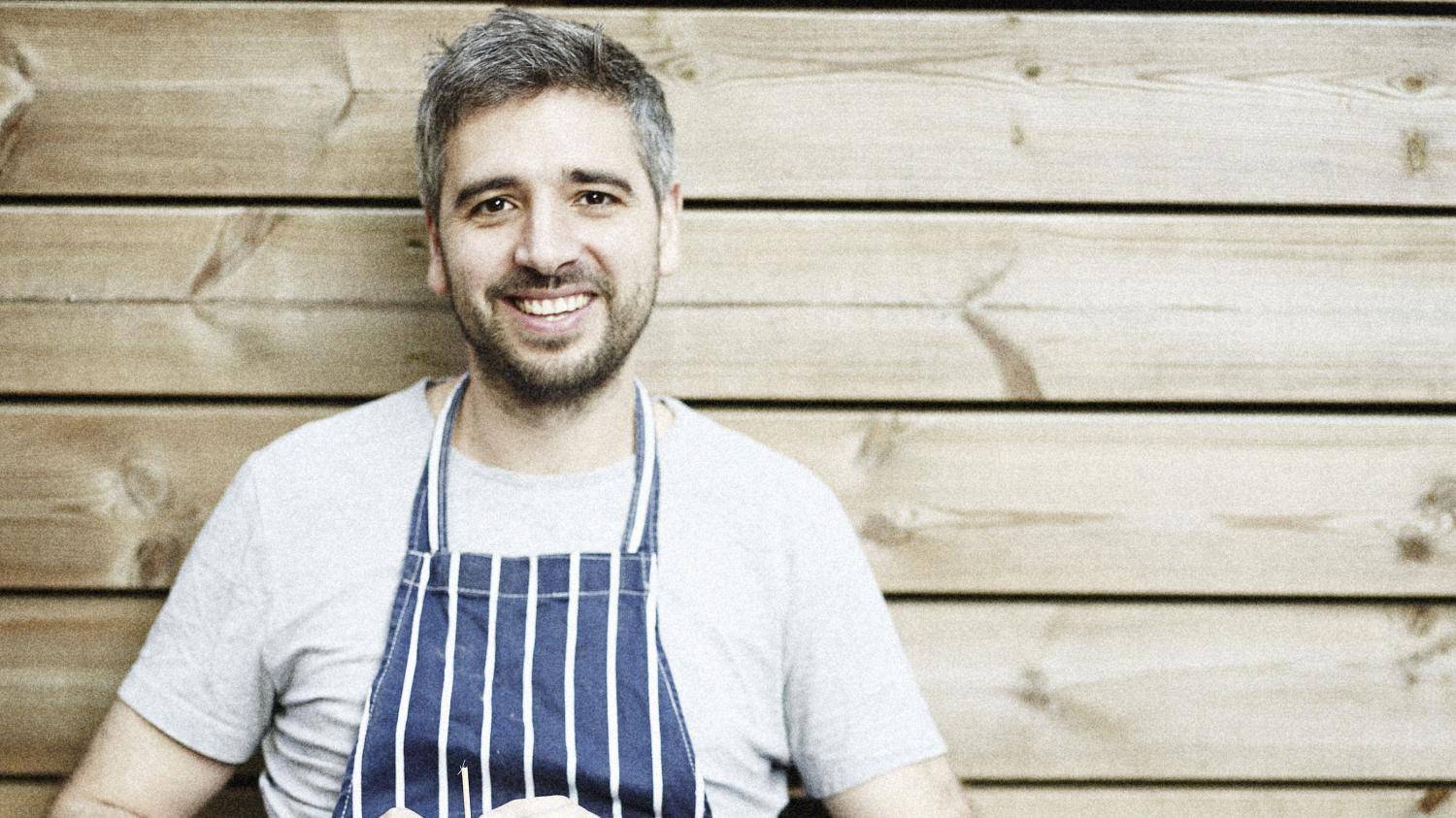 Thanks to Miguel Barclay for this recipe!