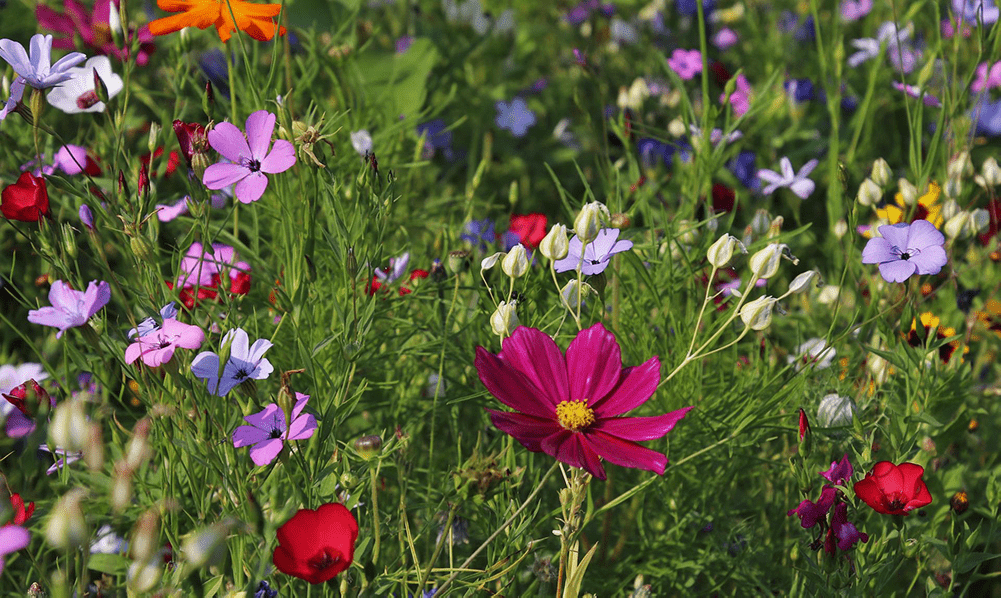 Wildflower focaccia
Create this very pretty and equally yummy wildflower focaccia bread.
Ingredients
A focaccia bread mix (easily available in lots of supermarkets)
Olive oil
A selection of herbs and flowers to decorate. For this bread we used a selection of foraged items found in the garden and village lanes, including:
Spring onions
Garlic chive
Pinks (Dianthus)
Crocosmia
Pansies
Salvia flowers
Blackcurrent sage
Oregano
Nettle seeds
Mallow flowers
Borage flowers
Flat leaf parsley
Mallow 'cheeses' – the seed pods of tree mallow gathered before they harden
Be careful not to uproot the plants, and not to over harvest a plant or area – just pick what you need!
Equipment
Mixing bowl
A wide, flat bread tin
Tin foil to cover
Method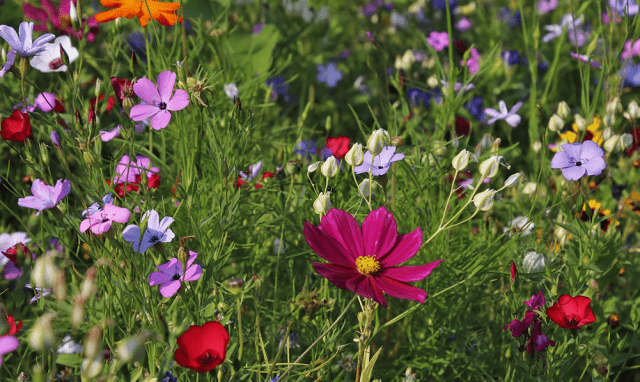 Step 1
Put the bread mix in the mixing bowl and add water and olive oil. Allow the dough to prove (or rise) before decorating.
Step 2
Pre-heat the oven to 210°
Step 3
Use the edible flowers and herbs to decorate the surface.
Step 4
Cover with tin foil and place in the oven for 20 minutes.
Step 5
Remove the foil 5 minutes before the end of the cooking time.
Step 6
Carefully remove from the oven, allow to cool and eat.