Coronation party pies
A cross between a Lancashire butter pie and a cheese and onion pie, this simple Coronation pie recipe is perfect for street parties.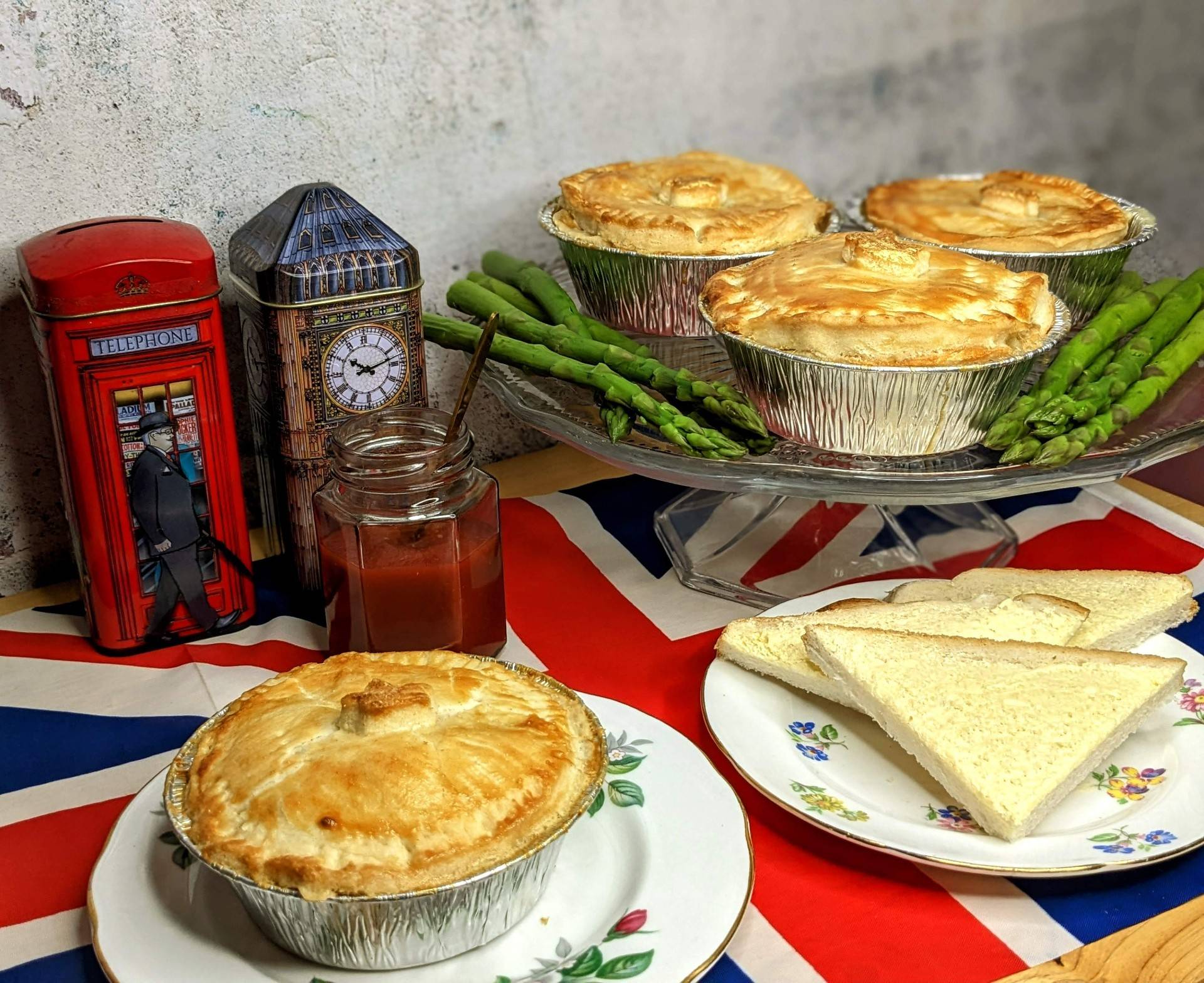 Created by the Platinum Jubilee Pudding winner Jemma Melvin, these simple but delicious coronation pies are the perfect addition to any street party.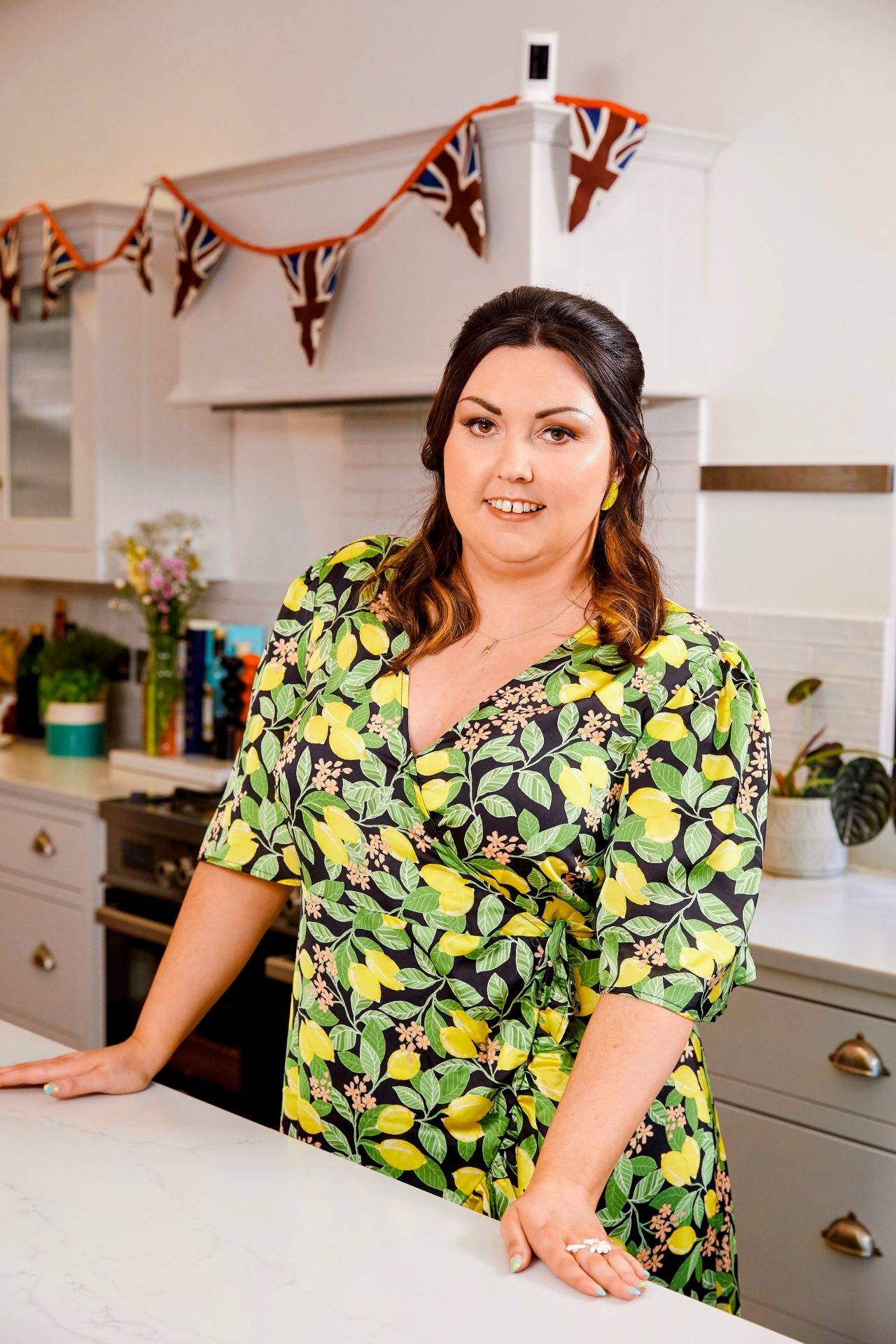 A note from Jemma
To celebrate the Coronation of His Majesty King Charles III, I have created this recipe inspired by a favourite pie from my neck of the woods – the Lancashire butter pie. 
But I have added cheese. Why? Well King Charles is said to have played a part in the renaissance of Artisan British cheese and he's also patron of The Specialist Cheesemakers Association- so I thought he'd love this! I used British mature cheddar in my recipe, but I encourage you to use your favourite British cheese, or even better, choose a local cheese to your area. 
I encourage you to take this recipe and run with it, perfection is not the goal here, just delicious homemade Coronation pies for you and your nearest and dearest to enjoy together. Please tag me in your creations on Instagram (@icedbyjem). 
Ingredients
Prep time: 20 mins 
Baking time: 20 mins  
Makes 6 medium pies 
Each medium pie can be eaten by one person or split between 2-4, all depending on how many street party dishes you'd like to sample!
500g block of shortcrust pastry

 

650g potatoes

 

A vegetable stock cube

 

4 small or 2 large onions

 

Approx 50g butter 

 

250g mature cheddar (or your cheese of choice)

 

Salt & pepper to season

 

1 egg for egg wash

 
Method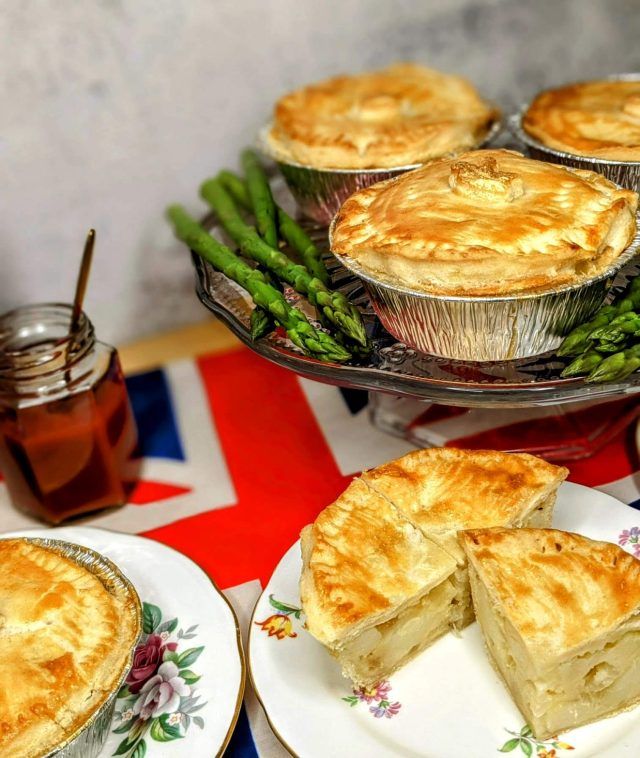 Step 1
First, preheat your oven to 200c/gas 6 and get your block of shortcrust pastry out of the fridge whilst you prepare the pie filling.
Step 2
Peel and thinly slice your potatoes and place in a pan with boiling water and the stock cube. Cook until softened but still holding their shape.
Step 3
Chop the onions into slices and fry them in a hot pan with the butter. If the pan becomes dry, add a couple of spoons of water from the potato pan. Cook until softened and fragrant. 
Step 4
In a large bowl, add the cooked, drained potatoes, the onion mix, and the grated cheese. Season with salt and pepper and gently mix until combined. 
Step 5
Roll out your pastry and line the tins with a thin layer, top with greaseproof paper and baking beads and bake for 10 mins.
Step 6
Once blind baked, remove the baking beads and paper and fill each pie case with the filling.
Step 7
Add a pastry top, crimp, add any decoration you want (I did little crowns) and egg wash. 
Step 8
Bake for approx. 20 mins or until golden brown and the pastry is cooked through.  Serve warm or cold and enjoy! 
Top tips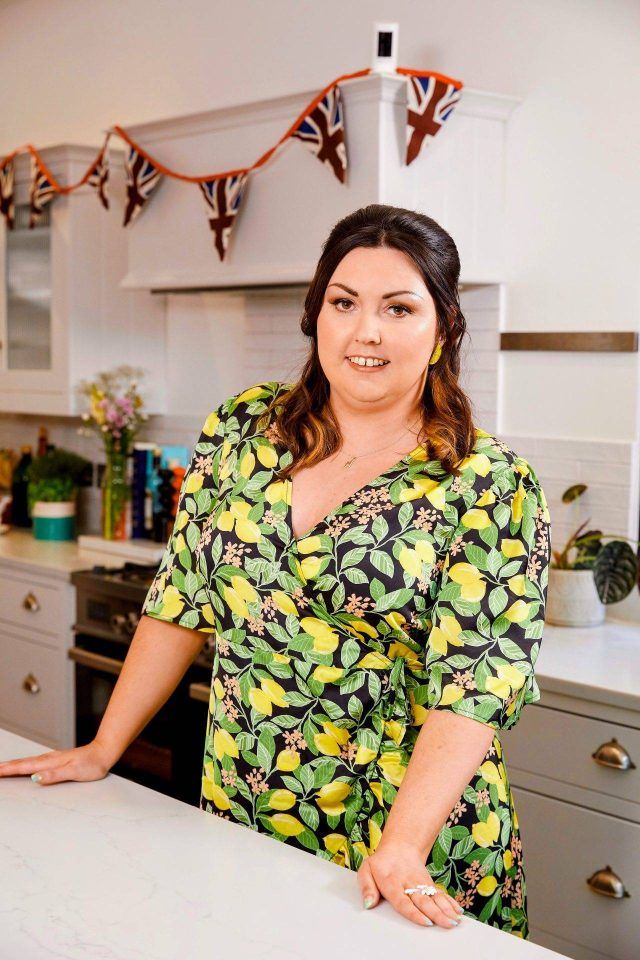 I used 'wonky' potatoes in the pie, they would have otherwise been wasted and are super cheap, but are just as delicious. Check your local farm shops and fruit and veg stalls for lovely local potatoes, wonky or not.


These Coronation pies cost about 70p per pie, so they are really cost effective, especially if you can bring yourself to share.

I have used shop bought pastry here for ease, but you can make your own.
Use vegan alternatives widely available (cheese/pastry/egg/butter) to make this recipe vegan friendly.

 
Plant and Share Month 2023
Why not grow your own for this recipe? Plant and Share Month is a campaign to get the nation growing and sharing produce with their community, school, family or friends. This year, it's taking place from 22nd April until 20th May.
Each of the four weeks has a different theme, from making gardening accessible to growing food to share. There's a toolkit full of advice on the Food for Life Get Togethers website and we've also got some hints and tips for growing your own.