Iceland's Coronation Cake
Our headline sponsors Iceland share their fabulous, budget-friendly recipe for the perfect street party cake using frozen ingredients!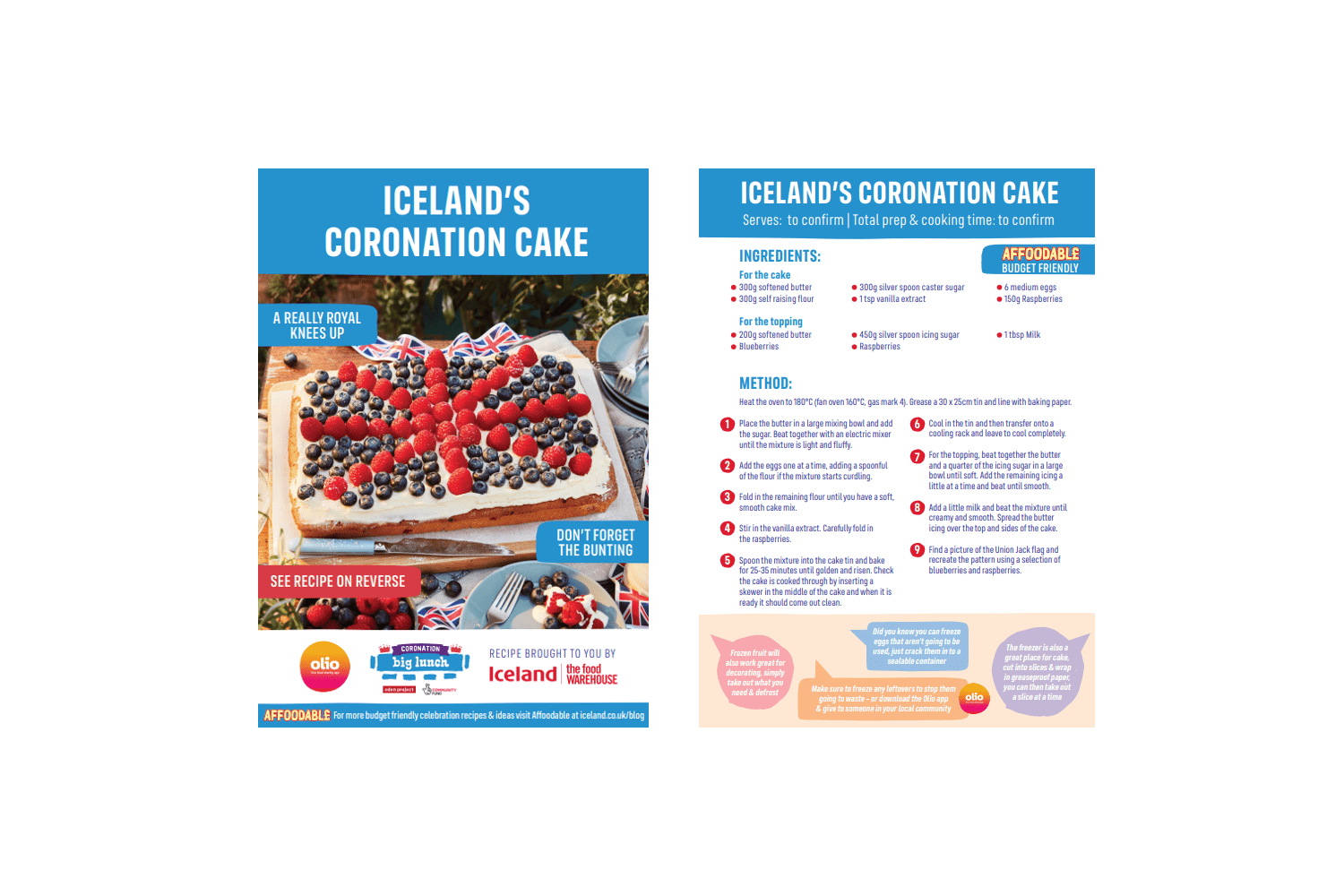 Top tips from Olio
This fantastic recipe includes helpful ideas from Olio about freezing food and reducing food waste, including what to do with leftover eggs and how to share leftovers with your community.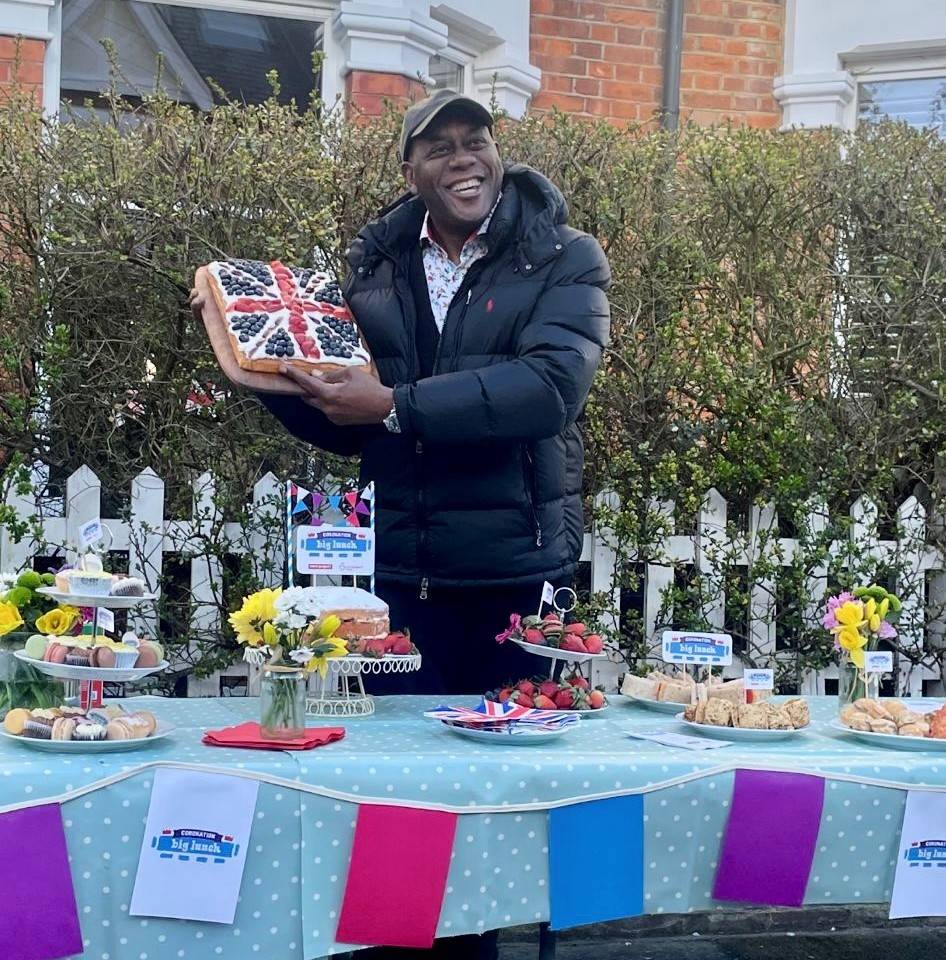 Featured on BBC News
Iceland's Coronation Cake as featured during The Big Knock with Ainsley Harriott on BBC Breakfast!