Building a community from scratch
When Claire from Birmingham moved to a newly built estate in 2017, she was keen to build connections with other families in the area. That's where The Big Lunch came in – and four years on, it's now a staple in the community calendar!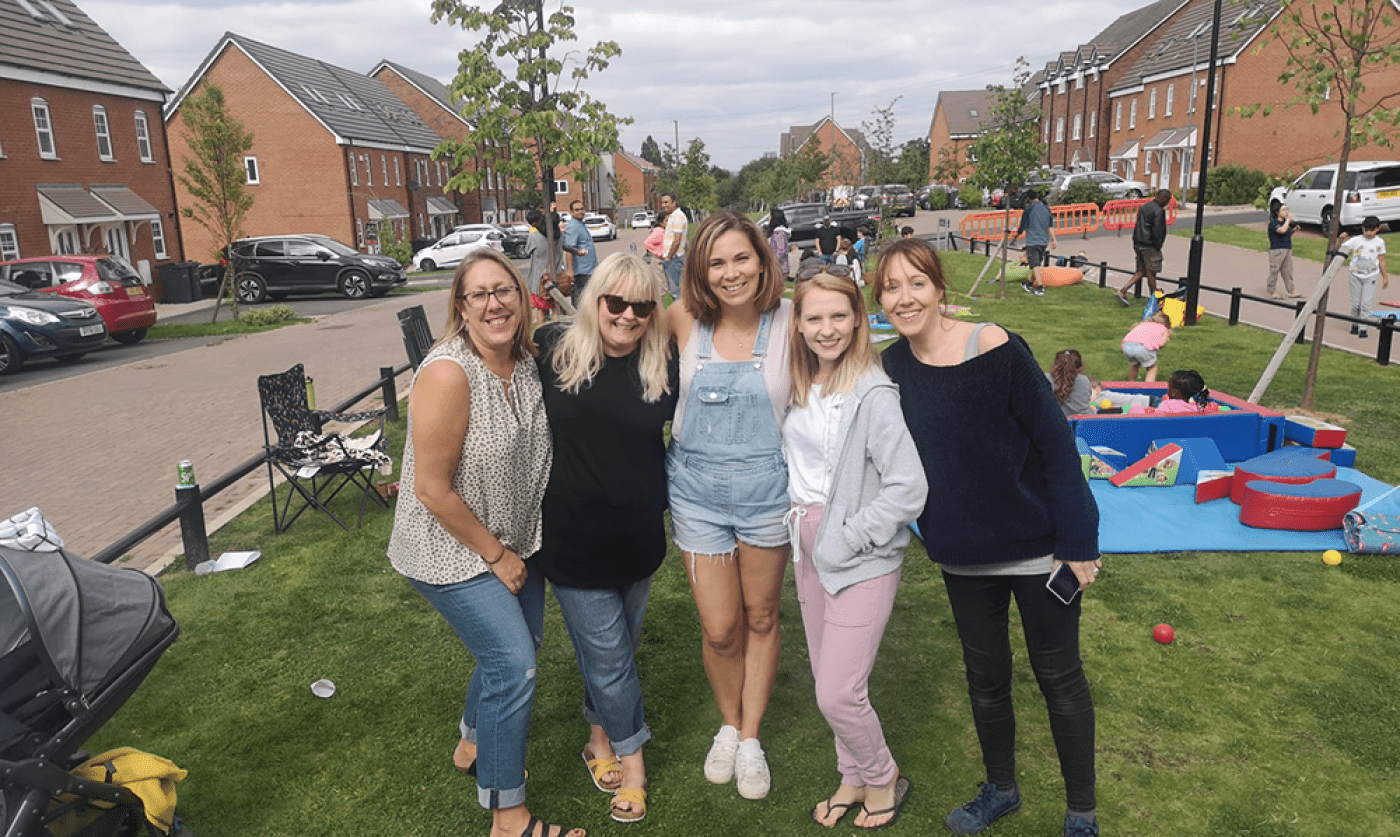 After arriving in Selly Oak with her three children, Claire often spotted other kids around, but realised that nobody really knew each other. A little while later, a friend from a craft group also moved to the estate, and the pair decided to take action.
"We found The Big Lunch and just went for it! We sat down and handwrote invitations and then delivered them to all the houses in the area. In the end about 50 people came and everyone said it was such a good idea!"
Once the ice had been broken, community spirit quickly grew among the neighbours, with the creation of WhatsApp and Facebook groups to keep everyone in touch, and regular chats in the street now the norm.
Community spirit in bloom
A neighbourhood watch group formed to ensure everyone felt safe, and mums and dads groups began to meet regularly to provide parenting support. When times became harder in 2020, the group of neighbours took on food and toy collections for food banks and struggling families, as well as checking in on people shielding and isolating.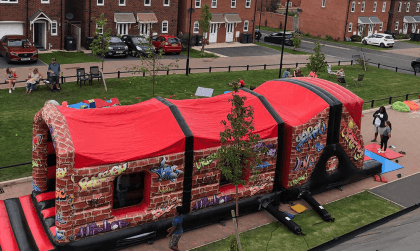 "Since we started holding Big Lunches, people are more tolerant and friendlier, and always helping each other out! I love that we all know people in our community – I spoke to someone out on a dog walk who had just got back from a neighbour's wedding in Ibiza, and when my daughter started Reception recently, she was able to walk to her first day at school with four other kids she knows from the estate!"
Bigger and better than ever
The Big Lunch has continued to be a popular fixture for the estate, despite pandemic restrictions meaning that 2020's Big Lunch was limited to Claire arranging door-to-door cake deliveries. Determined to make 2021's year's Big Lunch bigger and better than ever, Claire organised a bouncy castle, ice cream van and a wide array of food and drinks. More than 120 people attended and spent nearly ten hours chatting, playing and celebrating!
Feeling inspired?
Sign up for your free pack and get involved in whatever way works best for your community.
Celebrate if you
enjoyed this