From CIC to charity… creating a new community hub
When Cordelia Richman moved from Peckham, London, to a small market town in Suffolk, she was determined to carry her passion for volunteering into her new community. Over five years on, she's now project managing an ambitious initiative that aims to create a new communal space to replace a much-loved youth centre.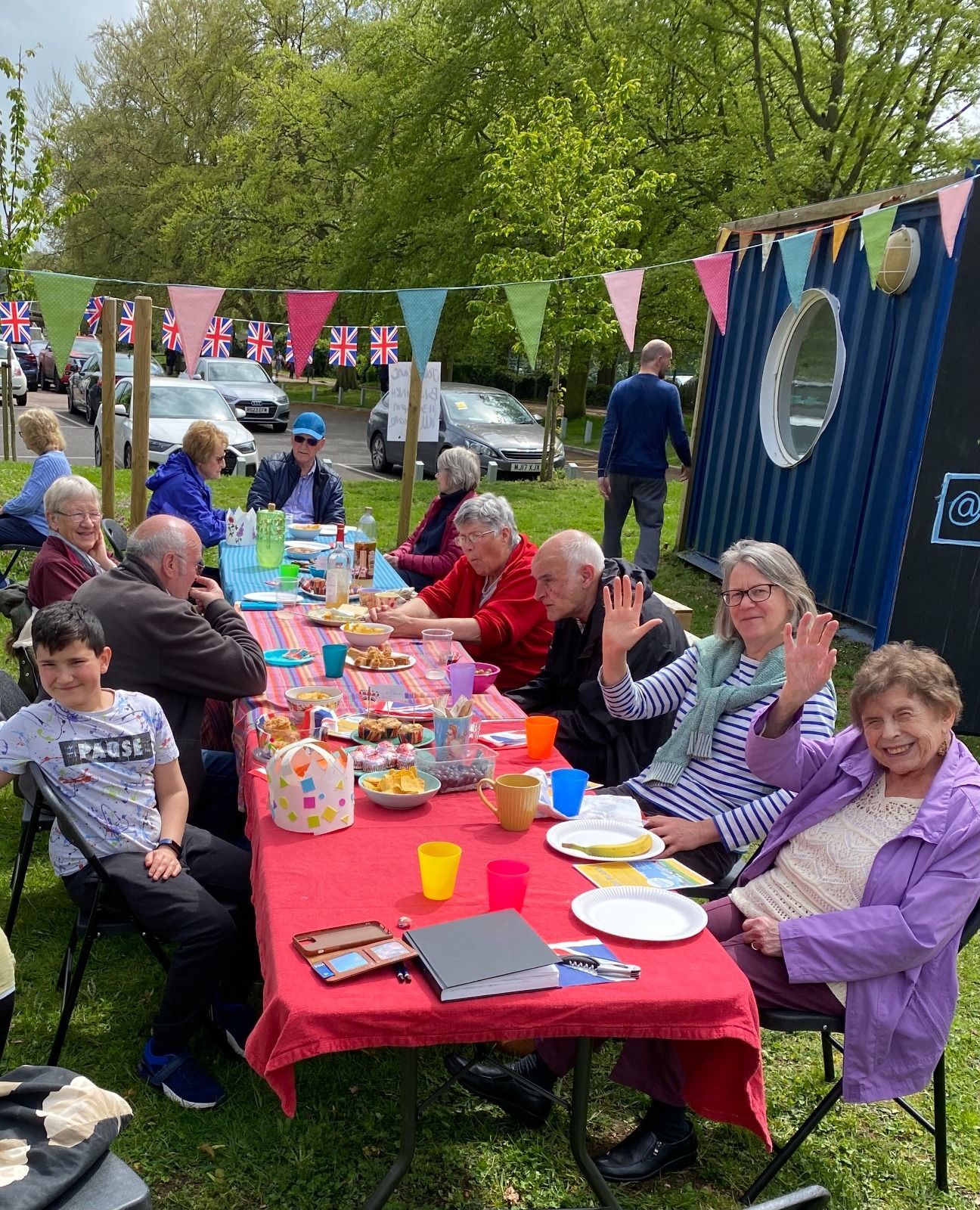 Cordelia's story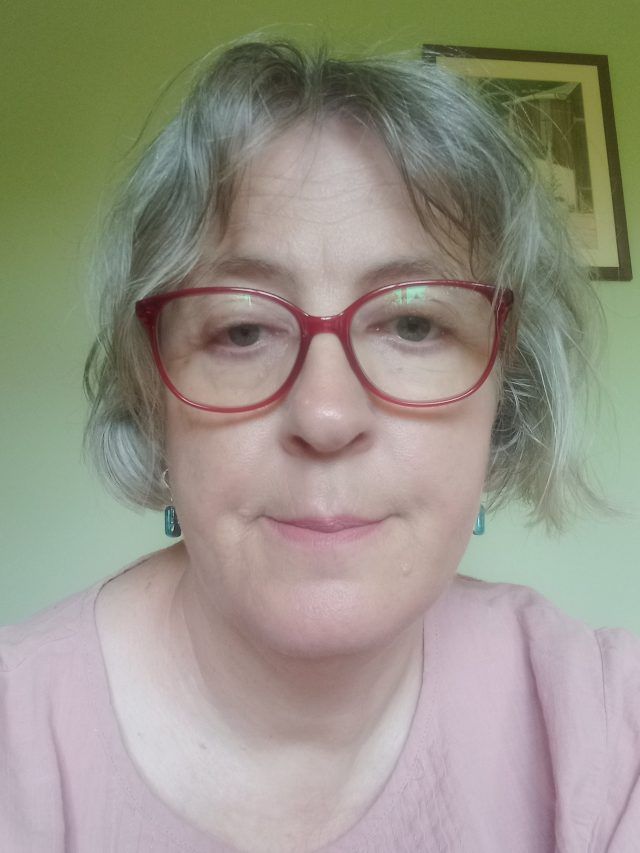 Cordelia, 57, and her husband moved to Woodbridge in 2014 in search of a quieter pace of life after both suffering with health issues.
Having volunteered at Citizens Advice previously, Cordelia was keen to embed herself in her new community by making a contribution. 
"I knew about the value of voluntary work, so I immediately wanted to get involved in the community and do more, because I know what a difference it can make to others and to ourselves. Rather than sitting at home and thinking about our health problems, I find it better to focus outwards."
Something new for Woodbridge
Cordelia secured a voluntary position providing admin support at a community hall, and a couple of years on, crossed paths with a local councillor who suggested she came along to a meeting about an exciting new project.
A local youth centre had just been demolished, with a wide variety of community groups left without a meeting place as a consequence, amidst a backdrop of disconnection between generations and an increasing sense of cultural deprivation felt by young people. Woodbridge needed something new – and so, Jetty Lane was born.
From CIC to charity
Jetty Lane is now a charity (previously a CIC). It aims to provide a site for delivering creative opportunities to young people in the Suffolk coastal area and to bring the community together via arts, culture and wellbeing activities. Cordelia originally found out about CICs in 2015 when she was researching online. She was looking for a suitable structure for a Farmers' Market which she subsequently set up in Woodbridge.
Following the demolition of Woodbridge Youth Centre in 2016, a group of community-minded people came together to save the site from development and reinstate a youth facility there. The County Council gave the group one year to come up with a viable Business Plan, and this meant that they needed to set up a suitable non-profit organisation as soon as possible. A CIC seemed to be the quickest and easiest option, and so it proved to be.
They were advised to transition to becoming a CIO by a firm of solicitors who initially helped us accounts. The thinking was that charities are considered more highly because there are far more rigorous requirements, and that they would struggle to find funders otherwise.
"From that first meeting, I was hooked. I realised I had skills that would be helpful and wanted to work with this nice bunch of people. It's a massive project and it's challenging to build something from nothing but we all know that Jetty Lane is needed for our community."

Cordelia
Brick by brick
Having secured the lease to the site of the former youth centre, plans are now in place to build two single storey buildings on the site, with a non-traditional playscape designed to stimulate imagination in children situated between them.  
While there's a long way to go and many thousands of pounds to raise, community connection is already much improved thanks to Jetty Lane's team of four Trustees and ten volunteers.
Using donated shipping containers as a base, Jetty Lane offers meeting space to anyone who needs it in the community, runs a rewilding project to bring people together and add vibrancy to the site, and organises regular curry nights to create conversation between people from different backgrounds.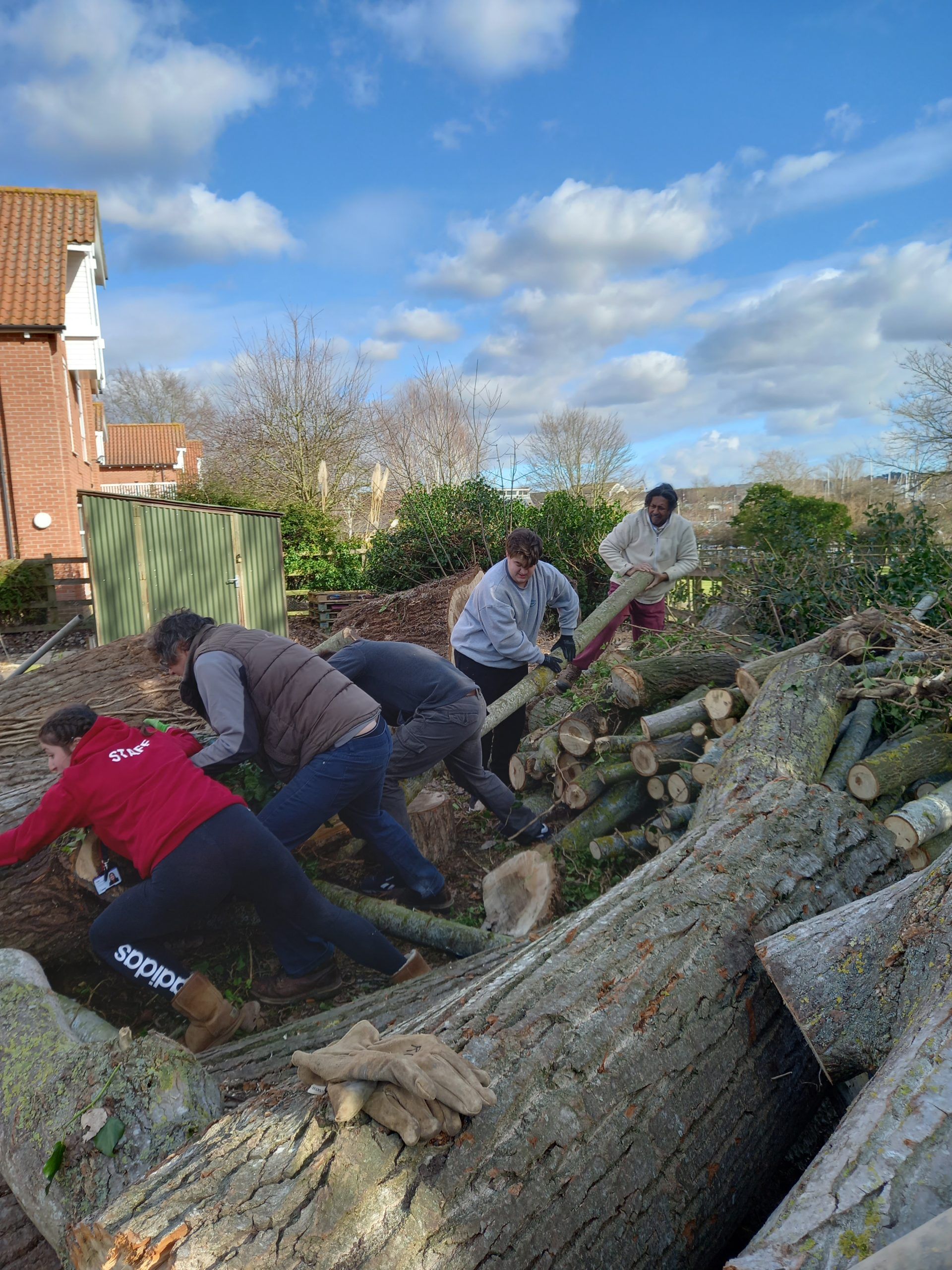 Jetty Lane's Big Lunch
In 2023, Jetty Lane also held its first Big Lunch, with the riverside site decorated with bunting and around 40 people gathering together on borrowed tables to share food, chat and enjoy craft sessions run by a local artist. 
"We've already seen people make new connections, even though our project is just beginning. Our community is socioeconomically diverse, with a lack of opportunities for people of different ages to mix and learn from each other. Without community and connections where we live, we have shorter life spans and narrower views.  It's amazing to do something worthwhile and positive – I don't get paid but I do get connection, friendship and meaning."