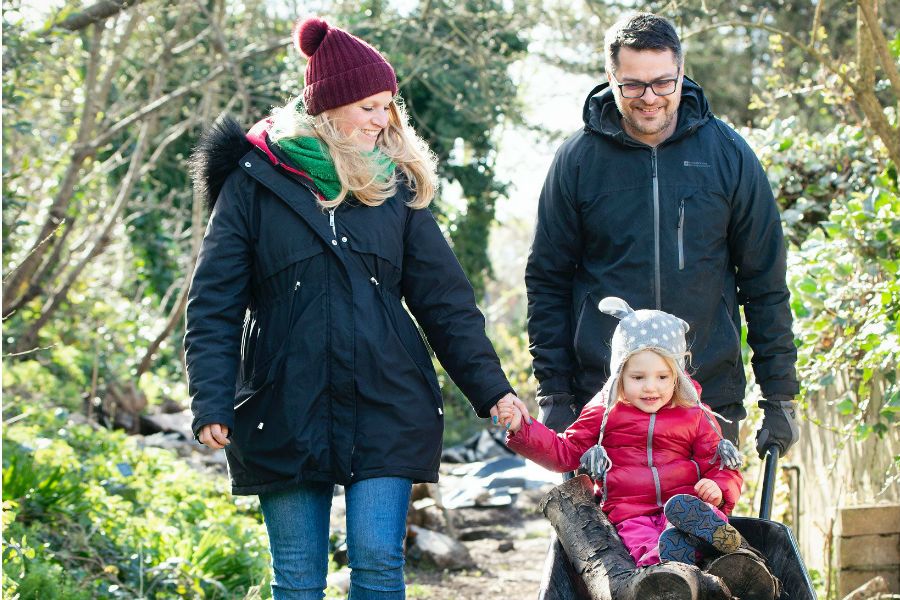 We're transforming neglected areas into community spaces
Grow N22 is a community project in North London which transforms unlikely, disused and neglected spaces across Haringey into vibrant community gardens and growing spaces made for and by local people. Grow N22 started as a hobby, but has quickly grown into a Community Interest Company.


Community Camp
Luke attended Community Camp at Eden in 2018, and thoroughly enjoyed the experience.
It was at Community Camp where Luke first heard about The Big Lunch. Since Luke's time at Community Camp, he has gone on to partner with a variety of organisations to help fund and develop Grow N22 These include the Noel Park Big Local and Groundwork London.
Westbury Banks Nature Reserve is funded by Noel Park Big Local, an organisation who have worked alongside Luke and his team, providing funding for regular community activities for the past three years. Transformed from a fly tipping hotspot, the area is now a wilderness of nature, with a wildlife pond, water harvesting system and motion capture technology to spot wildlife. It's become a haven for the community to enjoy.
In addition to Noel Park Big Local, Groundwork London have also supported GrowN22, providing funding for the Our Space Award last November. With their support, volunteers have since installed a wildlife pond with Gabon retention wall, a water collection system, signage, and motion capture cameras to record wildlife and catch fly tippers!
Community Camp was amazing, it's been wholly invaluable. Since coming back from camp and sharing the knowledge, it's been great to Grow N22. Camp has really changed my outlook, and kept me positive.
The Big Lunch
"When I heard about The Big Lunch, and how it can bring communities together, I thought to myself 'we should be doing this'."
Since early 2017, Grow N22 have hosted Big Lunches in the park with a range of activities and workshops, all to bring the community closer together, and for them to enjoy the green space on their doorstop.
"We've created a tree avenue, inspired by my time down at the Eden Project.  Everyone brought a dish and a drink, lots of families from Knoll Park came down, including kids, parents and grandparents. We did a litter pick in the morning, and the kids were playing. It was such beautiful day."
With his community work going from strength to strength, Luke was even nominated for a Nextdoor award, for his work on Grow N22!