How tragedy inspired Laura to bring her community together with a Big Lunch
Laura has lived on Spencer Road, Northampton, for years, but like many in the UK, she's never really known her neighbours - until recently. After attending an Eden Community Camp, Laura left inspired to connect with her neighbours. The morning after returning home, Laura woke to the news of the Manchester Arena attack and realised that then, more than ever, people needed to come together.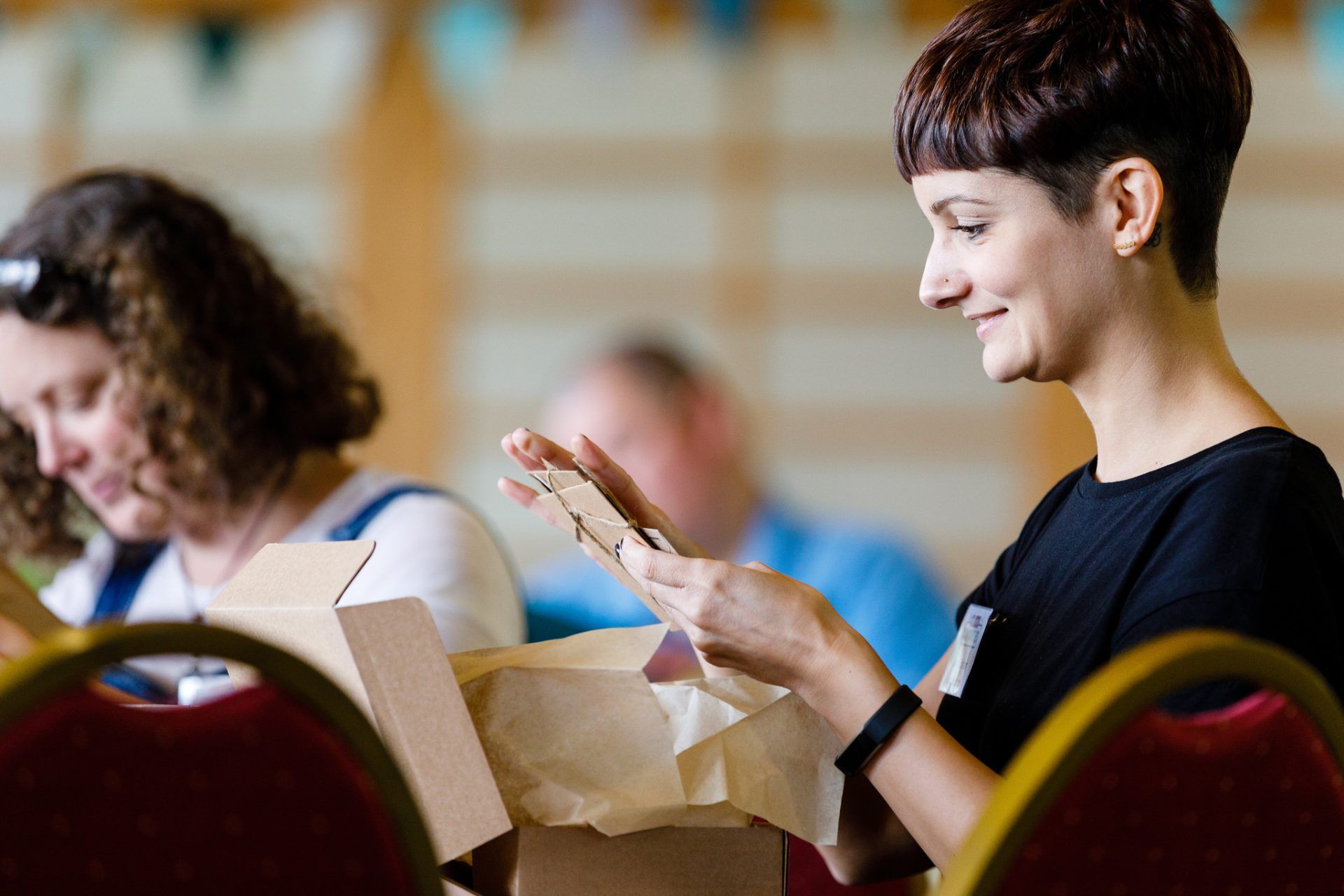 Where to start?
Laura wanted inspiration, an idea that would bring her neighbours together and allow connections to form, but she didn't know where to start. Her street is very diverse, housing people of all ages and backgrounds, from all over the UK (and beyond). She wasn't even sure that her neighbours would welcome such an idea.
Despite living on Spencer Road for years, Laura's relationship with her neighbours consisted of half-smiles, polite nods, and the avoidance of eye contact. The lacking sense of ownership and community in her neighbourhood meant that the streets were often dirty. Houses had been vandalised, too, and many locals wouldn't have recognised their neighbour if they bumped into them anyway.
After hearing about The Big Lunch and chatting to people who had organised similar community get-togethers, Laura decided that inviting her street to come together for food, fun, and friendship was the way forward.
Making it happen
However, the day after she returned from Camp, Laura awoke to the horrible news of the Manchester Arena terrorist attack.
"I'd been to Eden's Community Camp and as I was driving back I decided the next day I was going to hand write a letter to all my neighbours to say we need to put together some kind of community event. And then I woke up on Monday morning and that was the day after the Manchester [Arena] attack. It just made me think, actually, this is exactly the right time to send this letter."
Straight away Laura handwrote letters to everyone on her street, introducing herself and explaining that she wanted to get to know those she lived so close to.
"Once I sent out the letter, I had two people within about half an hour knock on my door and wave the letter at me and say 'Aw this is really nice! It's nice to meet you.'"
A cheese-and-wine night shortly followed, where the residents of Spencer Road set the date for their first Big Lunch. Sim, Laura's neighbour, later said, "I'd never met Laura before the first letter. It's just lovely to have a neighbour next door who we can actually talk to and depend on. And she can depend on us."
"I'm proud of the street and the way that everyone's got involved; the whole aim of it was to bring people together and that's what it's done. I hope it has a lasting effect where we're all talking to each other and interacting on a daily basis."
Find out more about Community Camp
Community Camp is an immersive learning experience, offering a mix of practical activities, workshop sessions and networking opportunities for people from across the UK who want to make a difference in their community.