Meeting the neighbours with a little Big Lunch
Lucy's story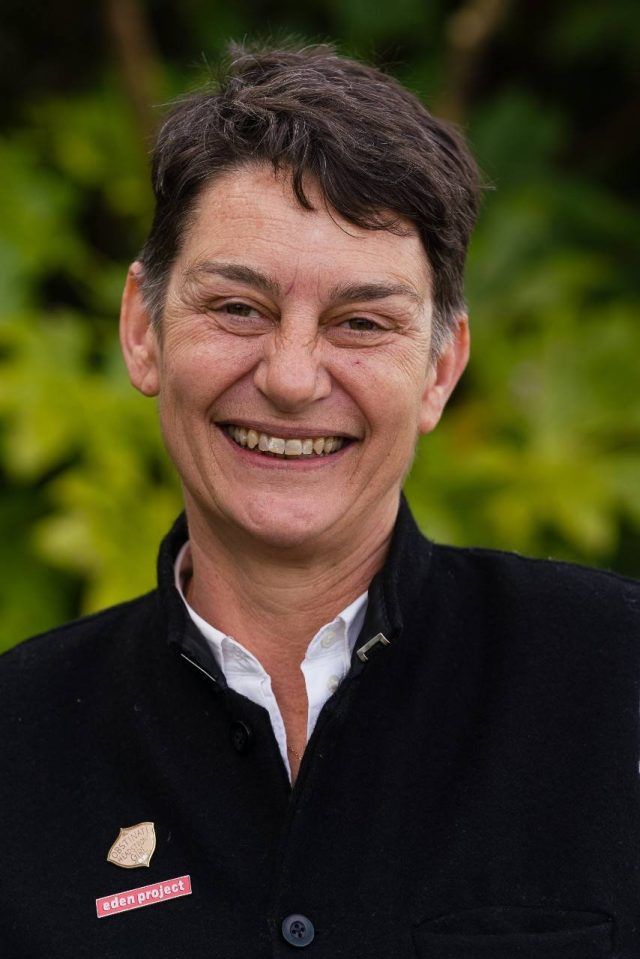 A busy time to move house
I had almost given up hope of finding a flat to rent in St Leonards-on-Sea, when I found the perfect one. Moving date, end of May: slap bang in the middle of two big campaigns – the Coronation Big Lunch and Month of Community. And let's throw in my brother's birthday and a visit from our mum. Yeiks!
A large part of my role is to encourage and support anyone across London and the South East wanting to hold a Big Lunch, our annual neighbourhood get together.
So I thought, what a perfect opportunity to get to know my new neighbours.
Invite anxiety
Using one of our Big Lunch poster templates, I quickly wrote up an invitation.
Dear nearly neighbours, I am moving in this weekend and would love to meet you all, 11am – 2pm, Sunday 4 June.
With so much else going on at that time, I decided to just invite my building, which consists of four flats – nice and small, not too scary, right?
Except of course, I was inviting strangers into my home, people I didn't know anything about. And a home I had only been in for a week; a home that was very sparsely furnished (I had three upright chairs and a beanbag at that point)… and the worries started flooding in.
Would people come? Where would we sit? What food should I provide? I only have three mugs!!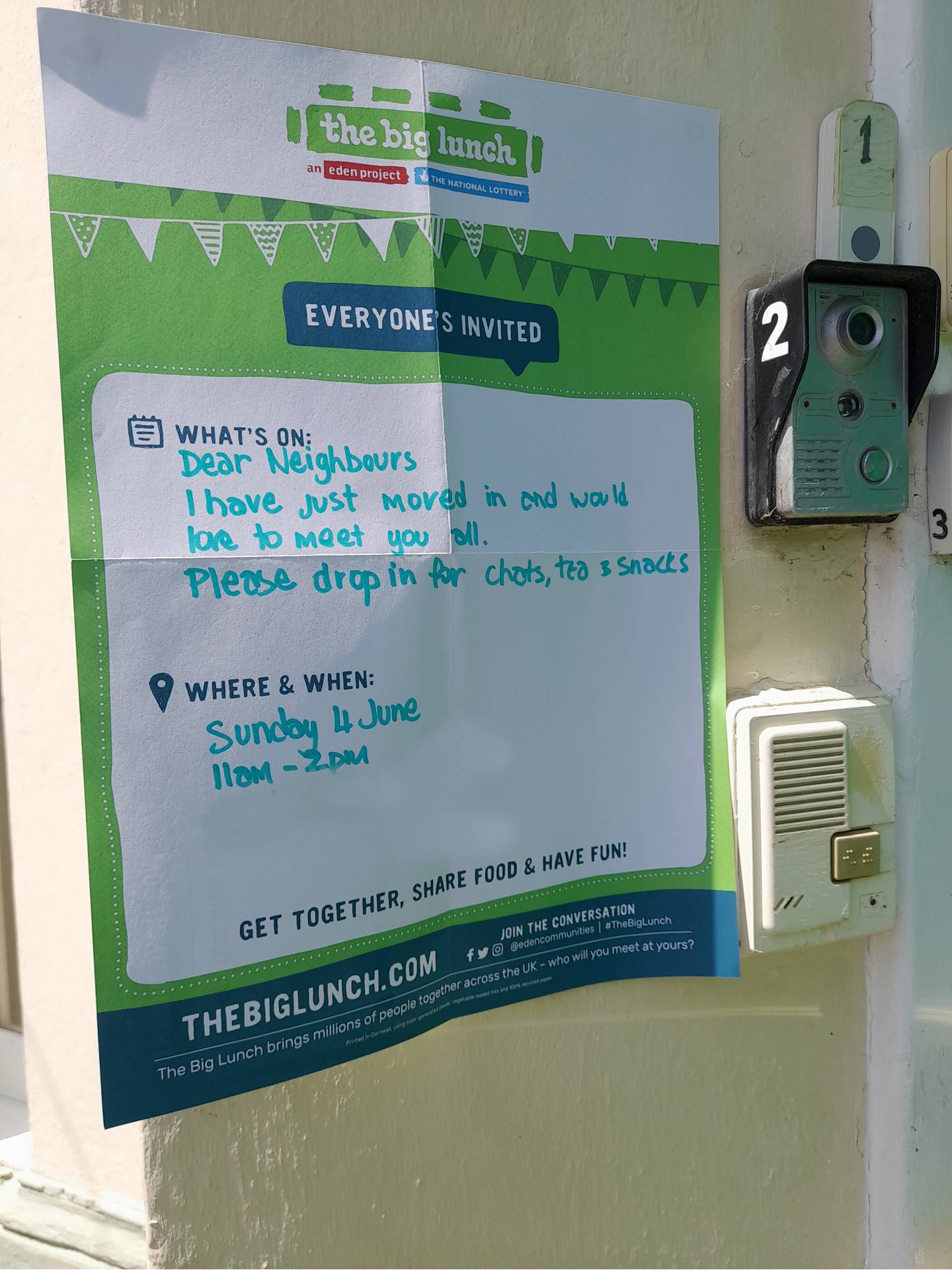 A little lunch with a big impact
We always say that a Big Lunch doesn't have to be BIG in size, it's the impact that is big. So I kept it low key and made sure there was gluten-free and vegan options. And they came, my lovely neighbours, with welcome cards and bright smiles.
We perched on the chairs, two young sisters shared the bean bag, we chatted, we snacked, we laughed and the sun shone. I learnt a little bit about my new neighbourhood – where the girls go to school, the gorilla gardening that occurs up the road, that the street was successful in lobbying Council NOT to spray Glyphosate, that we are known as the West Hill Billies, when the bins are collected – vital stuff!
I explained a bit about my role and The Big Lunch, and there is definite interest to do a bigger one next year.
A lovely welcome to my new home
If I had thought too much about it, I might have put it off. I am so glad I didn't. I have started off in my new home by sharing friendship, food and fun. Maybe next year I'll invite the whole street!