My Festive Open House
Lindsey, our Programme Director, is on the road so much she doesn't often have time to meet or speak to her neighbours. In Christmas 2018 she gamely decided to host a festive open house. Here's how she got on, and what she learnt...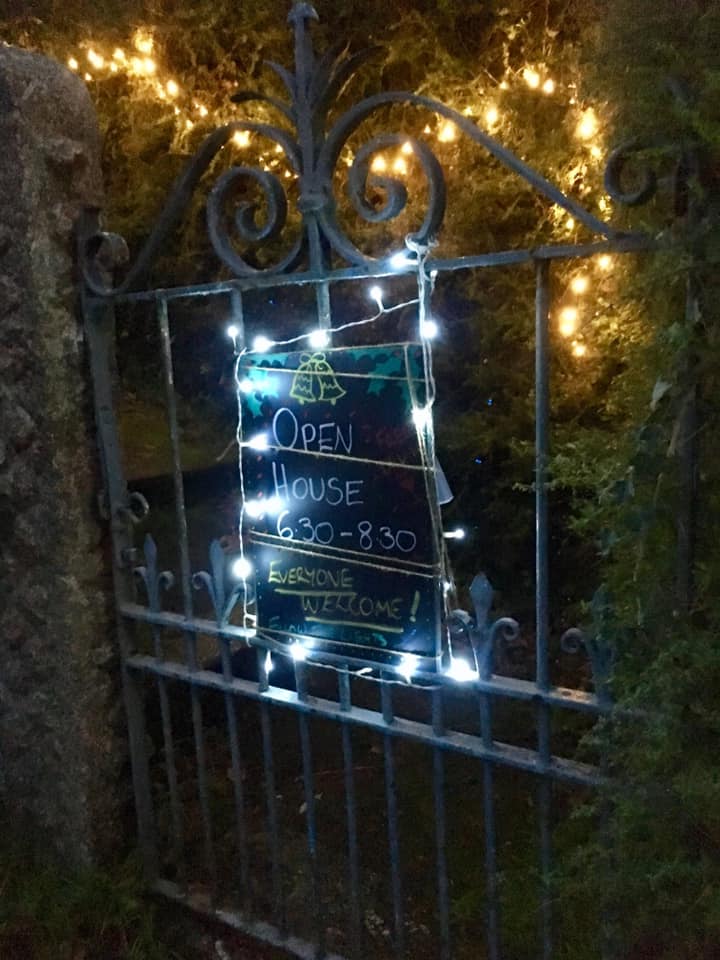 Inspired by the Nextdoor #HelloNeighbour challenge, I posted invitations to my house. Not to people I know, but to strangers who live nearby – my neighbours. The horror! It's possible I was feeling the need to compensate for the persistent uncertainty across the UK by making doubly sure that Christmas feels like Christmas. Even so, it prompted a round of 'helpful' advice from some of my dearest friends…
'Is this some kind of lazy husband search?' chimes one… 'Erm, nope'. 'Have you really given out your address? There could be an axe murderer!', and most worrying of all 'Make sure your invite doesn't make it sound like an orgy!'.
A small flurry of positive responses let me know that I am at least doing a nice thing. The majority declare it a simply lovely idea but say they are not actually free to come. My inner critic, busy berating me ever since my moment of madness, is hugely relieved… but then there are a few 'Great idea – see you then!' people to keep anxiety levels sufficiently piqued.
As the evening approaches, I recall all the reasons I don't normally invite people to my home. It's a bit hard to find, I'd have to clean, hide clutter, adjust the lighting, apologise for the heating, go shopping, talk to strangers and spend the evening pretending I'm the kind of relaxed person who does this sort of thing. Worst of all, I don't know the names of my next door neighbours. At least there'll be drinks I tell myself – and I should be able to get to them first.
I pop Christmas cards into the houses next door, inviting them round, but with no names to avoid the awkwardness. I make a welcome sign for the bottom gate and buy a prawn ring for the occasion – essential according to the supermarket ads. I cover the table in cheese and biscuits, put the sausages in the oven and taste the mulled wine to the point where I'm tipsy before the first brave soul follows the fairy lights up the path. And so it begins…
It's weirdly not scary, or even that odd. My neighbours turn out to be a wonderful motley bunch of ordinary people aged from seven to over 70. Some know each other and others are new to everyone.
They come and go in a flurry of incredible Christmas jumpers, wine and promises of future get-togethers, flowers, parking woes, historical village tales and for all those of driving age, experience of a speeding fine on the A30.
One couple is looking for a house sitter, another could do with help due to long term illness and I now know who to ask if I need a decent builder. I didn't find a husband, or an axe murderer… They were normal, some funny, some nervous, some heavily pregnant, some not so well. All thankful and supportive of the extended invite to join in and get to know one another better.
Taking that first step wasn't easy, but now I have, next time it won't be so hard. One neighbour has invited us all over to his on New Year's Eve and after that it will soon be time for The Big Lunch, when we can get together in (hopefully) warmer weather.