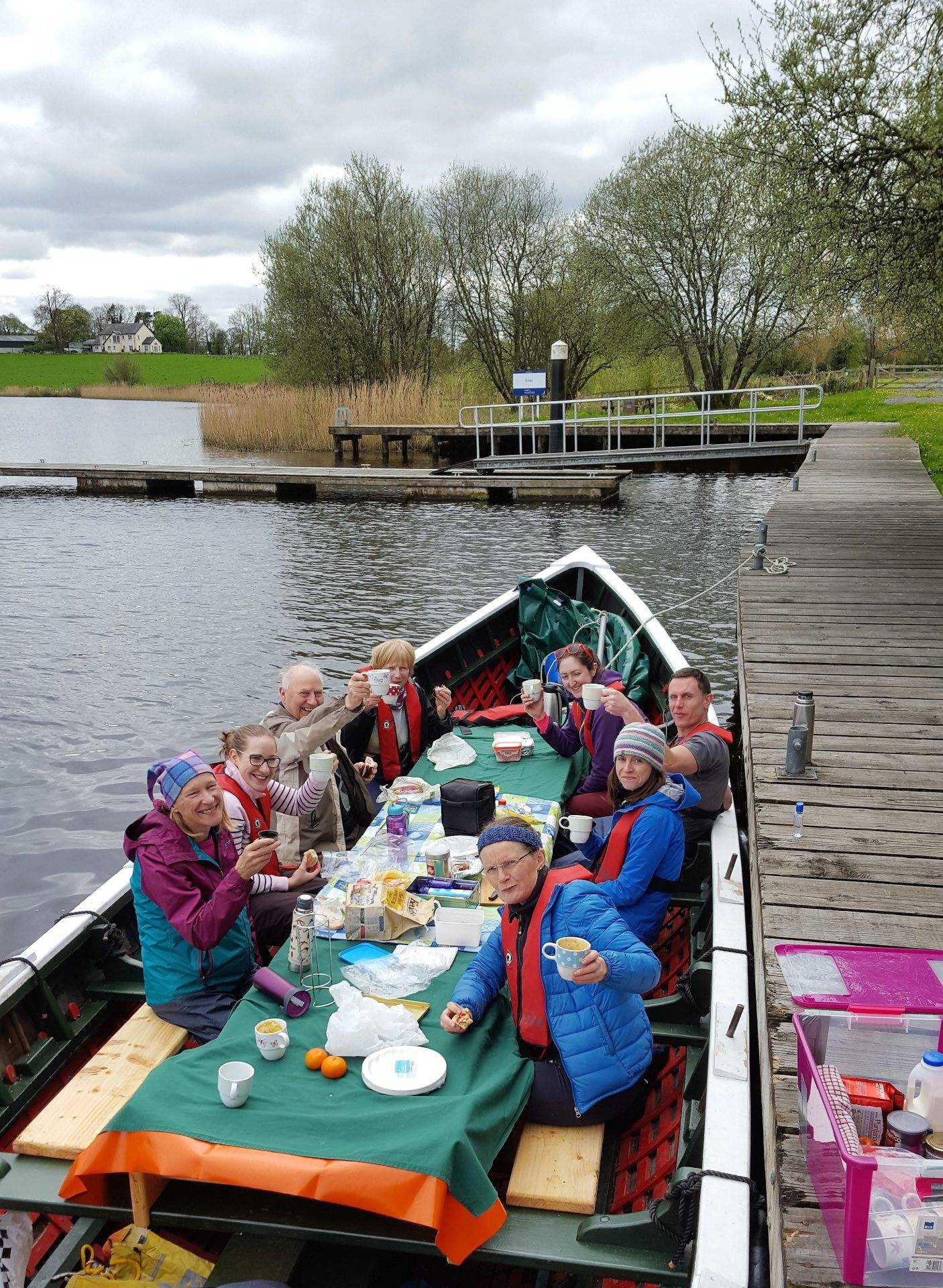 Where to hold your Big Lunch
Want to hold a Big Lunch but not quite sure what form you want it to take? Events don't need to be big or take lots of forward planning, so do it however and wherever works best for your community! Here are some location ideas for your Big Lunch.
Street party
Closing your road for a traditional street party can be a really fun way to take over the street for a day, have a break from the traffic and focus on neighbourly connections.  It can take time to seek permission though so get started early. But if it's not possible to close your road, or it's not right for your neighbourhood or community don't worry, we've got loads of other ideas!
Have a Street Meet
Street Meets are neighbourly gatherings on a driveway, parking area, front garden, pavement or any practical spot on a street which doesn't involve closing the road. A perfect solution if you have the space, just make sure all of the neighbours are happy with the chosen spot, you don't block the pavement to other pedestrians, and on the day keep children safe and ensure they can't wander into the road.
Pack a picnic
Keep it simple and head out to your local neighbourhood green space to spread out on blankets.  Picnicking in the park, eating apples in an allotment, or munching falafel in a field, it's an easy way to get together, just set the time and place!
Community spaces
There are lots of spaces for community gatherings all around you, from community centres, schools, sports clubs and churches to village halls, car parks and community cafes.  So, get talking to people locally to see what might be available. You can also use The Big Lunch as a fundraiser for local causes – and to cover any costs involved with hiring the space.
In the village of Burn, North Yorkshire, residents have been holding Big Lunches annually since 2009 – in the local pub's car park!
Do it online
The perfect way to catch up with people who might not feel confident in a big group, or friends who live elsewhere – a community doesn't just need to be your immediate neighbours!
Get creative
Since starting in 2009, we've seen events taking place in all sorts of locations and ways, including a Big Lunch on a boat, in freshly greened alleyways, a newly built housing estate, and some lovely Lunar Lunches at night.
Add your event to the Big Lunch map
Once you've decided on the perfect location for your Big Lunch, don't forget to add it to the Big Lunch map! You can also browse all the events happening near you (or look further afield for Big Lunch inspiration!).
Inspired to hold a Big Lunch?
Sign up to get your free Big Lunch pack and get planning – wherever the location!