How to host a Big Lunch at work
You can host your own Big Lunch whenever and wherever you like! Hosting a Big Lunch at work is a fantastic way to bring colleagues together.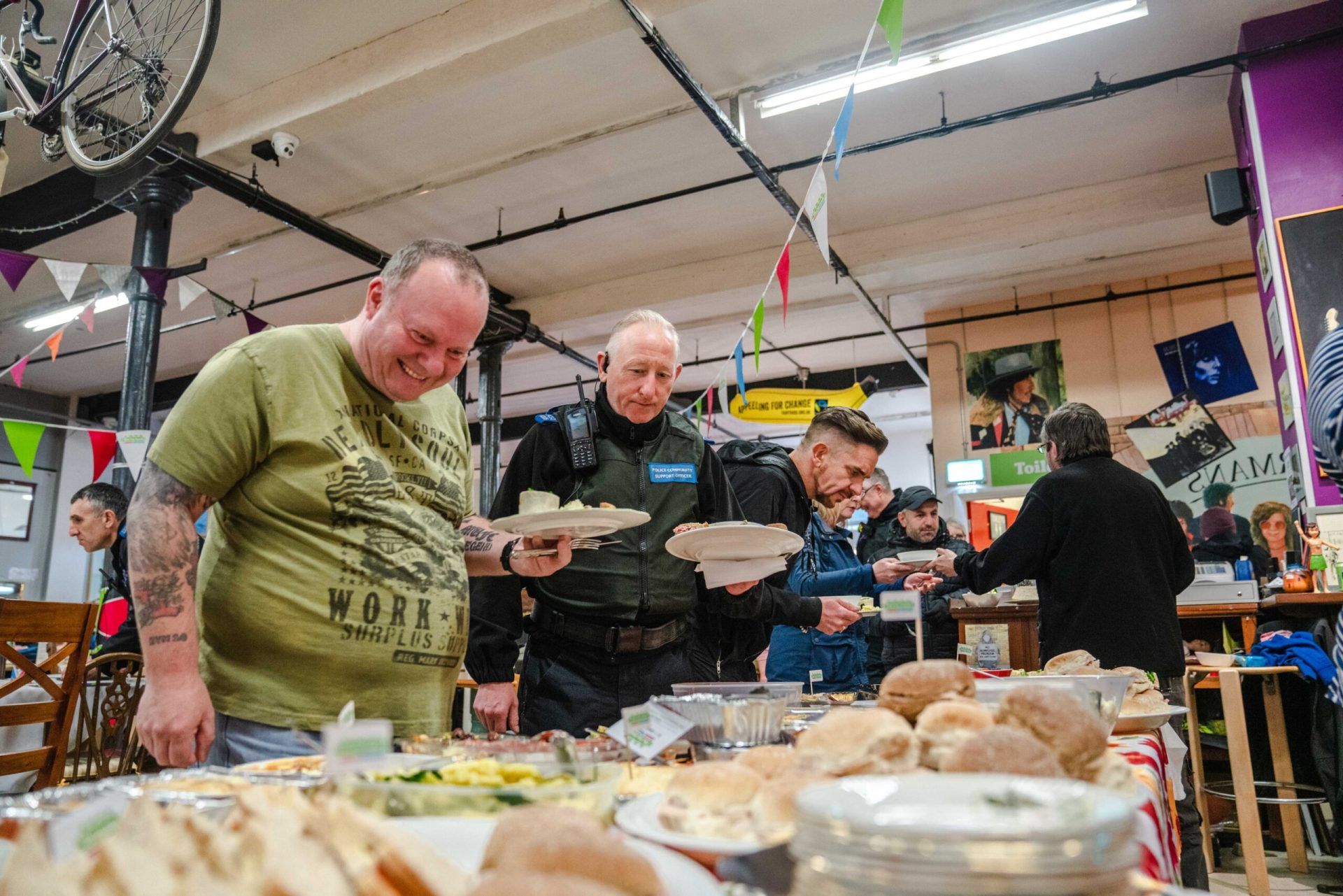 1. Find a place
Whether in the canteen, kitchen, outdoor area or in the office – find a suitable location for your team to gather, sit and share food. 
If you have an outside space, consider asking people to bring picnic blankets (although think accessibility to make sure everyone will be comfortable) to really create that picnic feel! See our tips on hosting a Big Lunch outside.
If you hold your event inside, moving tables into a square or U shape is a great way to make sure everyone can talk to each other.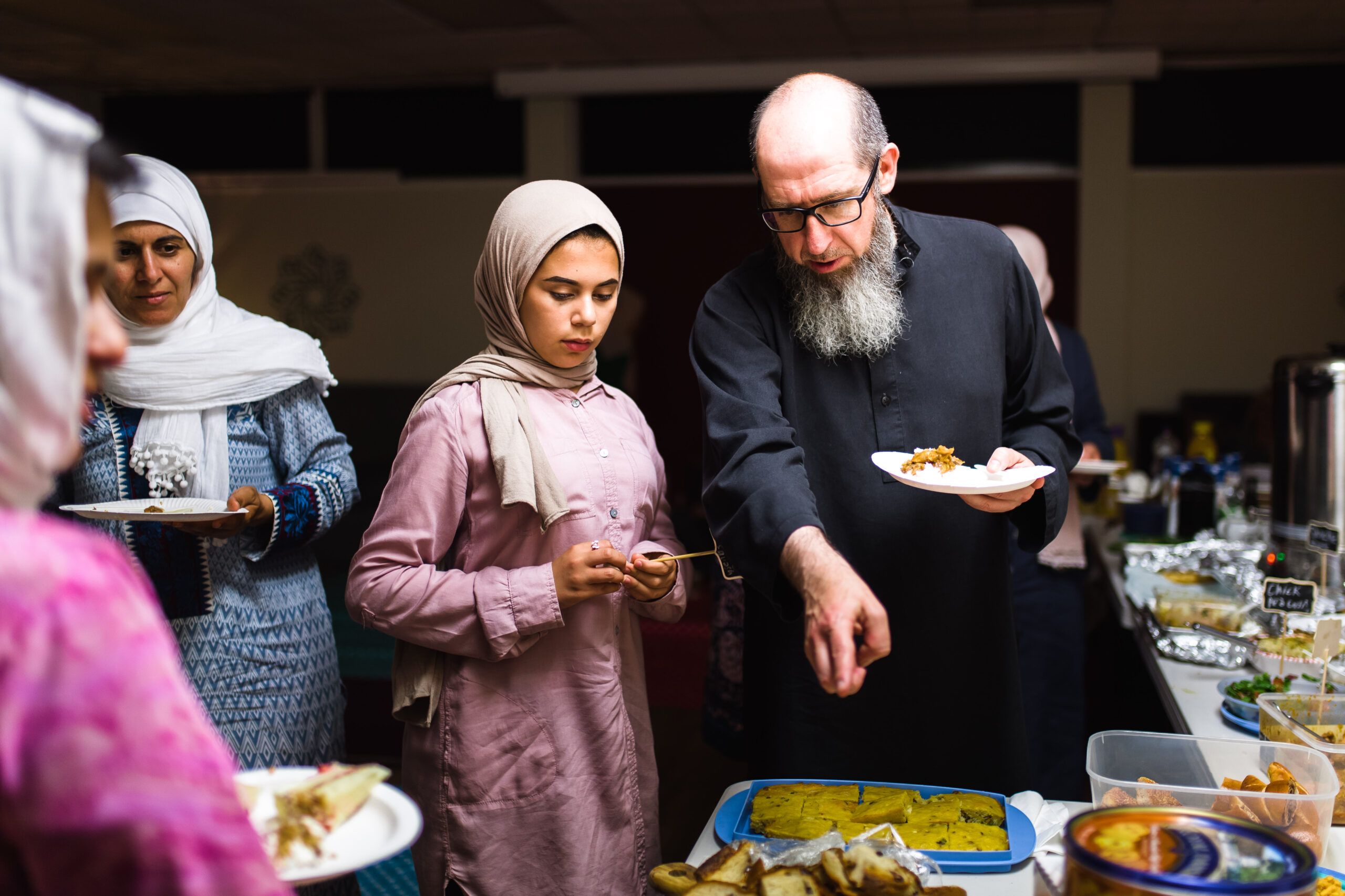 2. Find a time
Try to choose a time that works for most (it will be impossible to please everyone, though!), maybe you could create a poll for everyone to vote for what day and time works best.  
Big Lunch, Big Dinner, Big Midnight Snack… who says a Big Lunch has to be at lunchtime? You can arrange your get-together for whatever time works best. Shift workers – we've got you. The photo above was taken at a Lunar Lunch – held at night!
You could even host a staggered Big Lunch over a few hours, where people can come in and sit down and share food whenever they take their break. This is a great option for teams that can't all take lunch at the same time.
3. Send the invites
Tell everyone about your plans with a clear time, date and location – send out an email to the whole team, use the invites and posters in your Big Lunch pack and display them around the workplace as a reminder of the big day. 
Whilst you're doing that, ask if everyone can bring some food! Home-made or bought, food or drink, savoury or sweet – it's all welcome! Just ensure you're really clear about any allergens by providing labels or a list of ingredients. Maybe you could even challenge the team to a bake-off?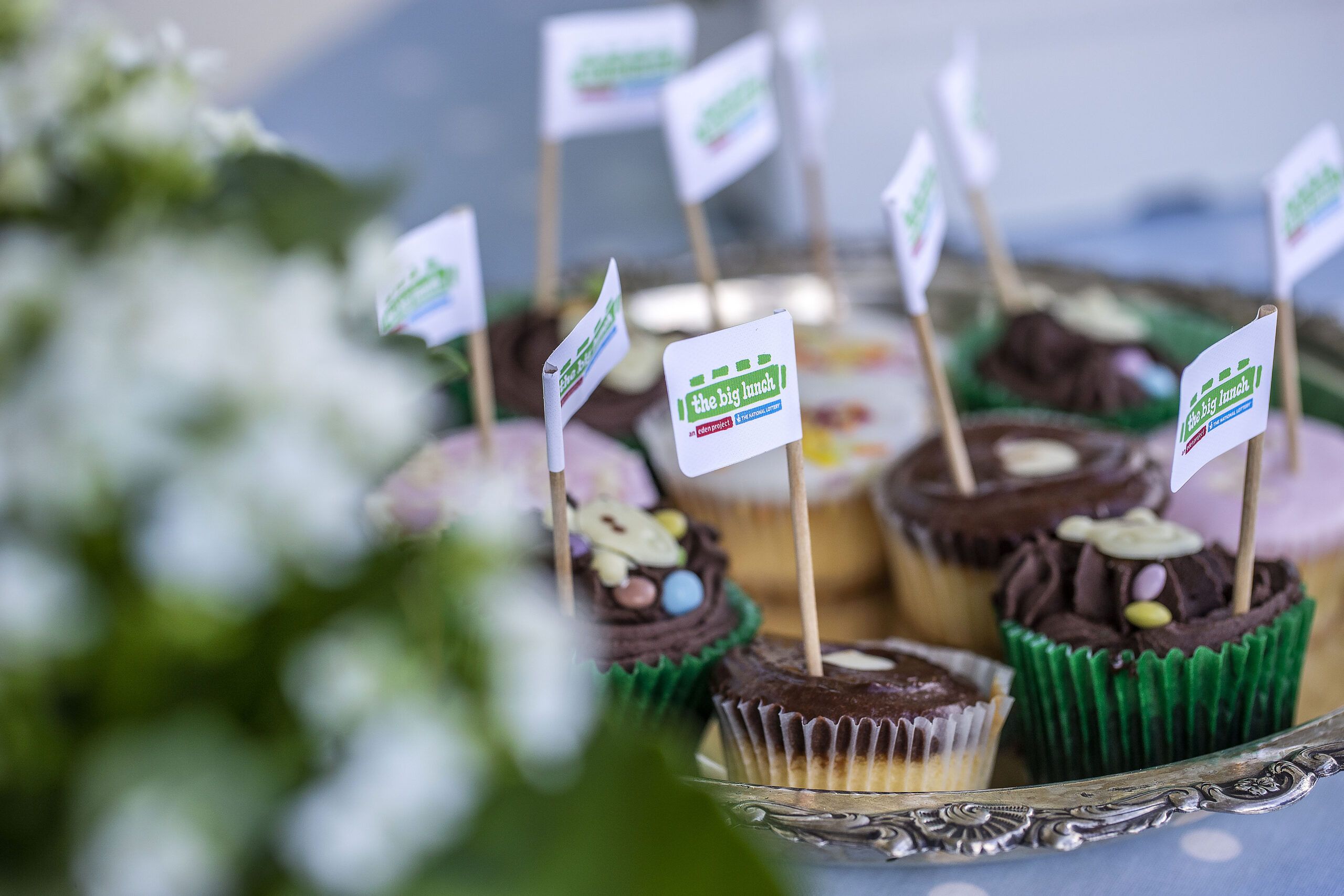 4. Music and decorations
Can you arrange some music and decorations to make the occasion feel extra special? Psst, in your Big Lunch pack, there are make-your-own bunting templates and templates to create the delightful little food flag templates pictured above!
5. Enjoy
Enjoy the food and company of your colleagues. Take a minute to acknowledge their work or something you admire about them. Or take the conversation away from work, ask them how they are and what they have going on at home.  
This is what the Big Lunch is all about, building friendships and communities. We're better together.