What is a CIC?
A CIC is a Community Interest Company. Discover more about community interest companies, when and how you should set one up and top tips from incredible people who run CICs.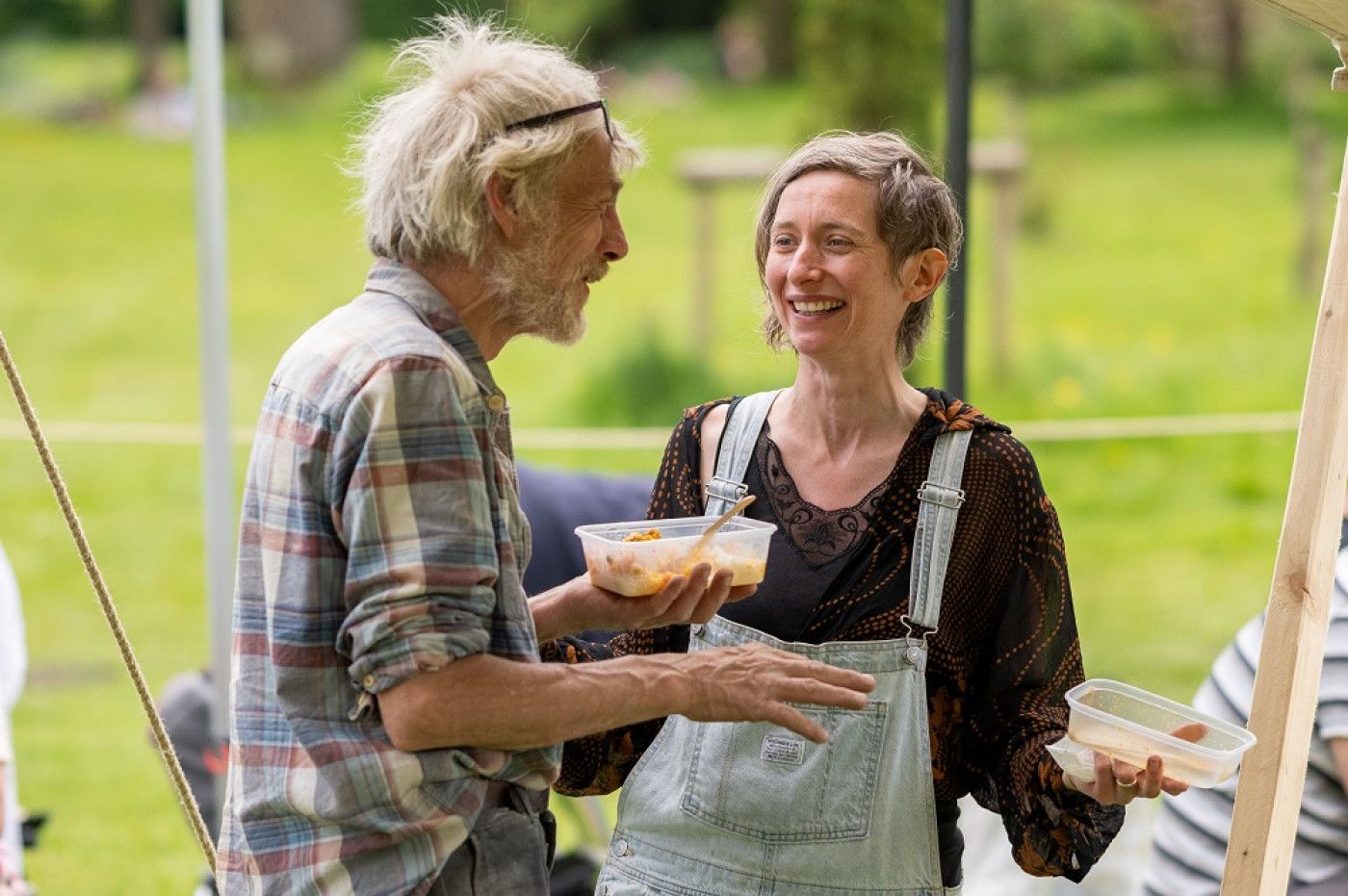 What is a CIC?
If you're thinking of starting a social enterprise, it can be hard to know where to start or which business structure is right for you. 
Let's explain some of the main types of social enterprise: 
a Community Interest Company (CIC)

is a company whose purpose is to benefit the community rather than private stakeholders. A CIC is not a charity and needs to be registered with Companies House. They're intended to be easy to set up and flexible to operate.




 

a

Charitable Incorporated Organisation (CIO)

is a type of charity designed to be simpler to set up than other types of charity. Charities

are regulated by the Charity Commission and benefit from tax and financial advantages. There's more information on the various charity types on the

gov.uk website.




 

 

a

co-operative

is an organisation that exists to meet the shared needs of its members. It is collectively owned and run entirely by those members.

 
We're going to focus on CICs in this article, but if you want to delve deeper into the different types of charitable structures, watch this webinar with our team and Colin McNally from CJM Accountancy. It's packed full of useful details and advice to help you make your decision.
Forming a CIC is cheaper and faster than setting up another type of social enterprise.  
Once you've registered your CIC with Companies House, you can start operating immediately, whereas registering with the Charity Commission can take much longer. You also only need one director to start a CIC, rather than the three Trustees required for charities. In comparison to CIOs and other charities, there are fewer reporting requirements and more flexibility in how you run your business. 
On the downside, you're not eligible for grants and funding available to charities.  
Choosing between CIC and CIO?
If you're not sure which route to go down, don't worry. It's relatively straightforward to change from a CIC to a CIO if you decide the benefits of a charitable structure are worth it for your social enterprise. 
Emily Connally leads the Cherwell Collective CIC, which aims to reduce the carbon footprint of the community by creating infrastructure to support a circular economy. She learned about Community Interest Companies when researching different types of company structure. 
She said: "We learned that there is a direct process of setting up a CIC so it is considered a not-for-profit company and is easy to later move that company to charity, which we wanted to have as an option. That made the CIC structure very appealing". 
Cordelia Richman runs the charity Jetty Lane which is fundraising for a community centre to combat cultural deprivation and encourage intergenerational connections. Jetty Lane started out as a CIC and transitioned to a CIO after solicitors advised it would be easier to secure funding as a charity.  
Cordelia explains: "Following the demolition of Woodbridge Youth Centre in 2016, a group of community-minded people came together to save the site from development and reinstate a youth facility there. The County Council gave us one year to come up with a viable Business Plan, and this meant that we needed to set up a suitable non-profit organisation as soon as possible. 
A CIC seemed to be the quickest and easiest option, and so it proved to be. There were 5 of us, we organised the paperwork ourselves, paid the very reasonable fee and were incorporated promptly.

Cordelia Richman, Jetty Lane
Top tips from our CIC founders
We asked Cordelia and Emily to share their top tips if you're thinking about setting up a CIC. 
Get a board that believes in your vision. You can always have experts who work alongside the board but it's very important in those early days that the CIC is driven by a clear vision. Think about what you want to achieve and how having a company can help you get there, and make sure your board sees that vision too.




 

There are great resources available on the gov.uk website and they do make the process very straightforward. Look for training and workshops and use resources available locally to try to make sure you understand what you are doing.

Be careful about keeping accurate records, especially accounts – make sure you are thorough and record everything.
How to get started
If you've decided to set up a CIC, read through the 'Setting up a social enterprise' section of the Gov.uk website to identify your next steps.  
You'll need to write a 'community interest statement', which outlines the vision for your business and what you plan to do. 
You may want to reach out to others to gain support and advice before starting your application. There's often support at a local level, such as the Oxfordshire-based groups Emily consulted.
If you're looking for additional support, get in touch with your local Community Network Developer and we can help to put you in touch with someone who's been through the experience before. 
Introduction to Community Action course
Jam-packed with workshops, inspirational talks, networking and fun, the Introduction to Community Action course is for anyone interested in making a difference in their community.
Places are fully funded, but in high demand so get your application in now!