Free e-cards to make someone's day
To help you build connections in your community, Eden Project Communities has launched a set of free virtual e-cards that anyone can use to reach out to someone.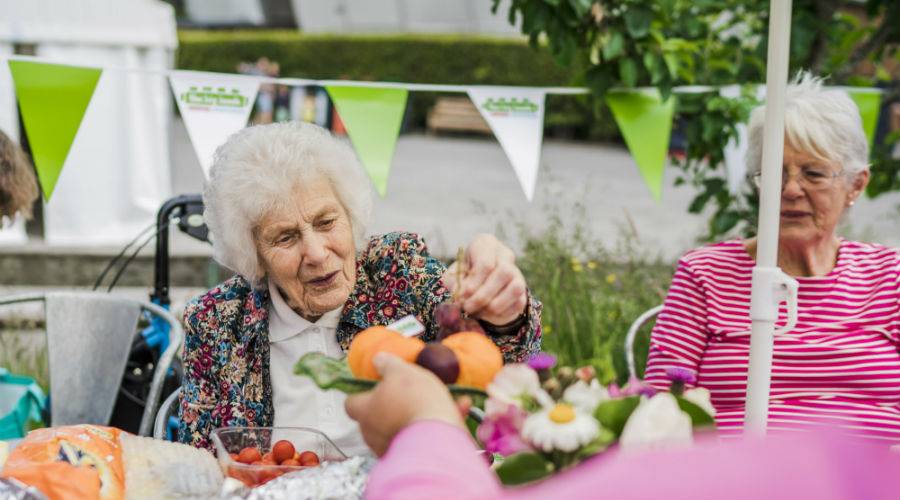 A tale of small gestures, by Tracey, our UK Head of Delivery
Recently I heard on the radio someone say 'uncertainty is the enemy of well-being' and how true that is. We are living in such uncertain times, and negative media can feel hard to avoid.
Here at Eden Project Communities we've been encouraging people to be kind, reach out, connect, share and support each other in their communities.
People need to know someone is there for them, so it feels important to me to keep sharing ways to encourage connection and support, especially when I sense many of us are finding things tough.
And yet knowing I had people looking out for me didn't prevent me from feeling lost. I particularly remember sitting at my computer returning to work on the 4 January and not knowing what to do.
I couldn't send my usual Happy New Year welcome back messages to people. I didn't feel it was a Happy New Year. In this instance, I had isolated most of Christmas, missed my family and had spent too much time in my own head. I felt saddened, overwhelmed and anxious. Luckily, the brain cylinders fired and it occurred to me that my feelings would not be unique to me, and that many people might be feeling the same, so what could I do about that?
Despite my own feelings of sadness, thinking that other people might be feeling low prompted an instinctive need to reach out to bring other people a glimmer of joy.
I found an image of Tweetie Pie and a quote that asked 'has anybody told you today just how positively, incredibly, amazing you are?' I sent this to friends and colleagues in partner organisations, community groups, and individuals with a personal note. Some simply said that I just wanted to say hello and make sure you had something nice to come back to in your inbox.
I found that sending these positive messages started to make me feel better too.
What I got back was so lovely and quite unexpected. I've received two phone calls from people I've not spoken to in ages and had a lovely chat.  Three people shared that they had recently lost somebody and that the message was really welcome.
I had many more say thank you, that was exactly what they needed that day and a couple that were going to pass it on or do the same. It was such a small thing to do, but it gave me a focus when I felt lost. It began to feel like human warmth was spreading, making me and other people smile too.
You see, small gestures do count. They communicate we care. I can't emphasise enough the emotional benefits people feel just to know they are thought of by others. That's especially important to people who might be feeling lonely, and to people who might be feeling depressed or in emotional distress.
We need each other, we need to look out for and look after ourselves and others.
If all we can do is make someone else smile, let someone know you 'see them'. If all we can do is send an email, send a card, open up a conversation and give someone permission or reason to say 'yeah it's been tough, I am struggling, I've lost someone, I'm having a bad day' – then as far as I'm concerned that's enough.
So, I say to you, whenever you are feeling down, fed up, anxious, lonely or overwhelmed then try reaching out. Have a chat, send someone a nice message. Believe me, you will not be on your own with how you feel.
I found that sending these positive messages started to make me feel better too.

Tracey Robins, UK Head of Delivery