Start a lantern parade
Lantern parades are a great idea for an event that keeps that sense of community spirit going well into the winter months. Unlike firework nights, which usually require a large open space, a fair bit of cash and a certain amount of expertise, a lantern parade offers lots of opportunities to participate and can be really inclusive if you plan your route carefully.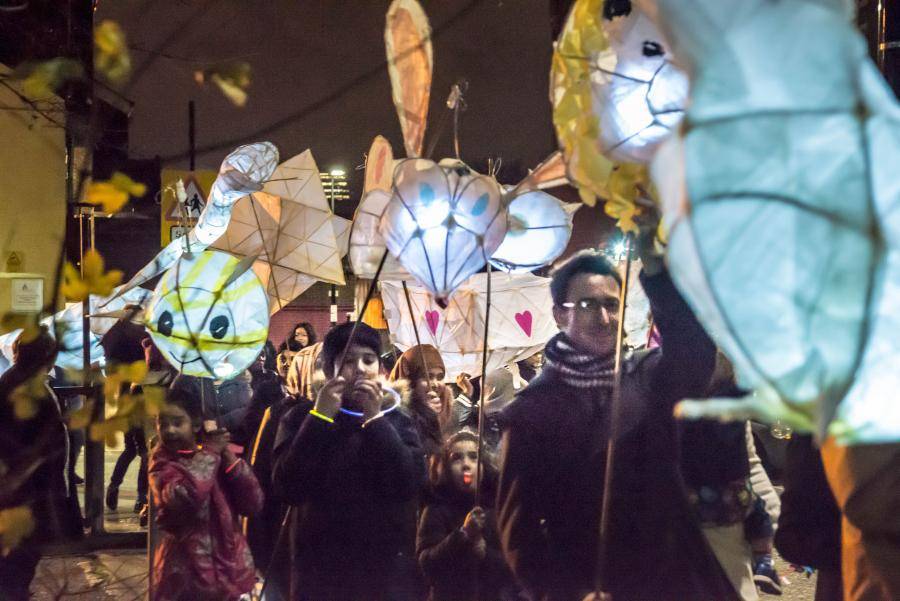 What you will need
A route for your parade
Keep it short and simple and include the high street if you can, for the sake of visibility. You want packed streets and plenty of atmosphere, not a long thin line spread over a couple of miles. It will also help keep your parade together.
A friendly chat with the council
To check if you need permission to close any roads on the route. At the very least you'll probably need some help with traffic management during the parade.
Public liability insurance
Lantern parades are generally pretty safe, but you will still need to consider a risk assessment and look into insurance in case anyone gets their hair set alight or trips over. First, check whether you'd be covered by the local authority public liability insurance when you talk to the council.
Funding or sponsorship
Approach the business community and see if they're willing to sponsor — it could give them a boost just when they need it, in the run up to Christmas.
Somewhere to make the lanterns
You will need some withy (willow), which you can buy from a hardware store, some strong tissue paper, some glue and either night-lights or a string of PAT-tested LED lights or a lightweight torch. See the lantern making instructions below. Don't make the lanterns bigger than the doorway, otherwise your parade will be to the door and back! If it seems daunting, see if you can find an artist to run lantern making classes for everyone.
A band (brass, samba, or drumming group)
Anything loud and acoustic will do. Otherwise your parade might seem more like a candlelit vigil.
A photographer
From the local paper is a good idea, but if you can afford it, someone who does it for a living or at least knows how to take a great picture in low light. These photos will give you great publicity material for next year.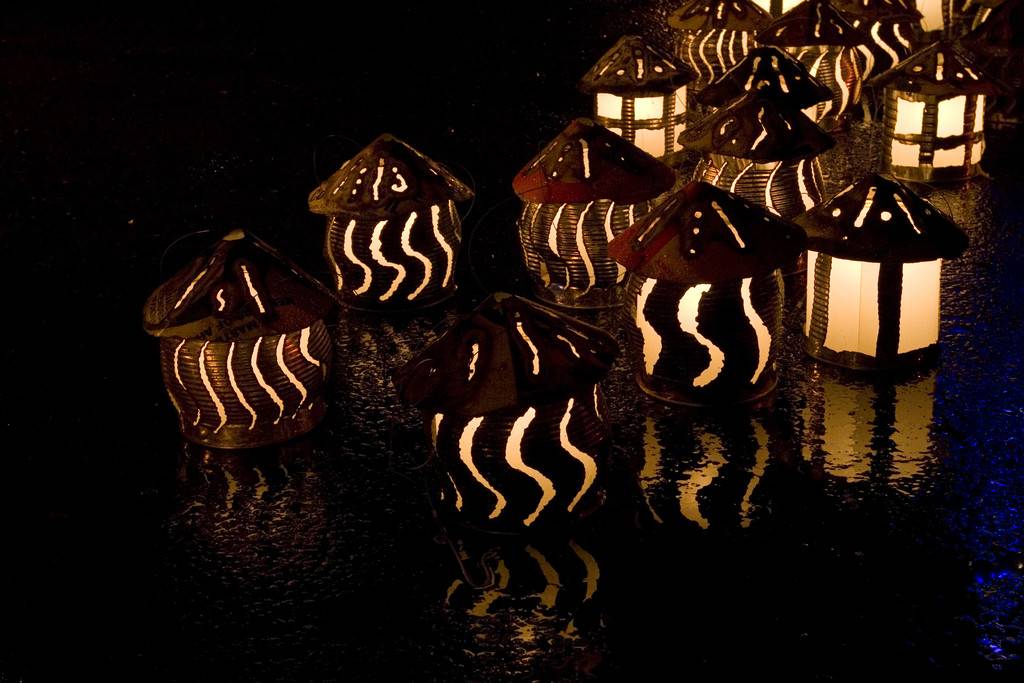 Instructions
1) Decide on a date
Check online to see what time it will get dark that day and plan your timings accordingly.
2) Plan your route
Walk it slowly and make sure it's fully accessible. Avoid really steep hills if you can and ensure there's plenty of space at the muster point and finish line.
3) Contact the council
Contact the council to get the necessary paperwork and insurance sorted.
4) Design and build your lanterns
It's just a long walk in the dark if you don't have any lanterns, so the next step is to design and build your lanterns.
5) Advertise the date
Advertise the date. Once you've agreed the date of the parade tell everyone, use newsletters, local papers and social media to get the message out. Put a flyer through the door of anyone who lives on the route and ask businesses on the route to put a flyer or poster in the window.
6) Ask the local school along
Why not ask two schools? Nothing like a bit of friendly competition.
7) Food and drink
Arrange for food and drink (and toilets if you can) at the end of the route. This could be as simple as a big barbecue (and a great chance to make some money for next year) or asking some mobile food vendors to come along. Make sure it's well lit and, if school children are taking part, make it easy for parents to find them again by giving teachers a muster point.
8) Announce next year's event
Tell everyone it's happening again next year and then you've got the beginnings of a brand new tradition…
Celebrate if you
enjoyed this