Seed a wildflower meadow
Give your neighbourhood a makeover by creating a wildflower meadow in a neglected spot. It's a fun activity for all ages, is good for insects, and the whole community can benefit from the results! Best time to sow is in the spring or early autumn.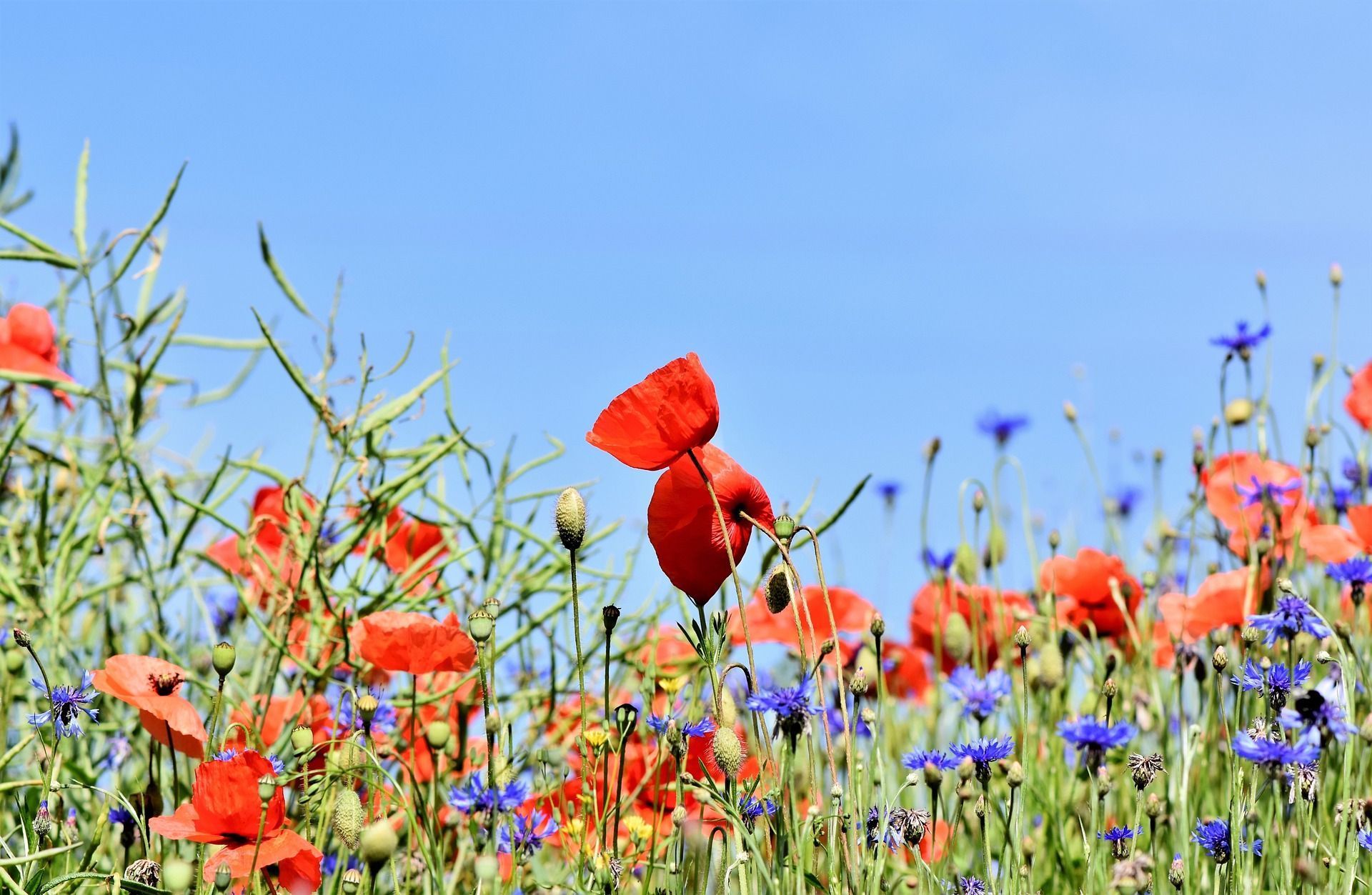 What you will need
Tip: to collect seeds from existing flowers, pick a few flowers as they start to turn brown. Put a paper bag over the top of the dead flower head and cut the stem. Tie the bag at the top before putting it somewhere to dry. Check the bag after a few weeks and you should find seeds in the bottom. If not, you can rub or shake the seeds out of the seed heads. Watch our video on how to save seeds.
A sunny spot 

—

 a front garden, community garden or somewhere that needs a bit of brightening up in your neigbourhood. The good news is that most wildflowers prefer poor quality soil and add a welcome burst of colour to the area.
Wildflower seeds 

—

 you might like to try the environmental charity Landlife's Signature Wildflower Seed Mix, or, collect and save wild seeds from around your area. Gardeners are often happy to share or swap free wildflower seeds. Look for seeds that help wildlife such as bees and butterflies.
Some sand or something similar to help you spread the seeds evenly.
A bit of time for some good gardening activity in spring or autumn.


Instructions
Choose a place for your patch
Decide on where to plant your wildflower seeds. Don't trespass; if the spot you have in mind is on waste land that might be private property, you could always consider a seed bomb or two if you want to 'guerrilla garden'.
Decide on the size of your patch
Choose how big your patch should be. Landlife's Signature Wildflower Seed Mix should be sown at 5g per square metre. The larger the display the more heads it will turn — and the more bees and other pollinators you'll see, because habitat value increases exponentially with area.
Prepare the ground
Remove any weeds to give your wildflowers a fighting chance. Dig over the bed or location. Prepare the soil to a fine crumbly texture. This is best done in dry conditions.
Did you know?
Wherever possible, using peat-free compost (or even making your own!) is a small measure we can all take to protect our environment this spring. Peatlands are precious spaces for wildlife and they're a huge store of carbon – protecting them is vital in the fight against climate change.
Sow the seeds
Wildflower seeds are tiny and easy to lose in the palm of your hand, so mix them with dry sand, vermiculite or bran to help distribute the seed uniformly over large areas. Otherwise you'll end up with one giant patch. If the weather is hot and dry, then take a bottle of water with you so that you can water the plants. This may need to be done more regularly if the weather remains very dry for long periods of time.
The seeds of many collected and saved plants are best sown in autumn as they need a cold winter to stimulate germination in spring. If you're storing the seeds for next spring, store them in an air-tight (and rodent-proof) container in a cool, dry place.
Enjoy your flowers
Seeds sown at the end of March should be just starting to flower at the end of June. It's roughly 12 weeks from seed to full flower. If you dead-head the flowers, you'll get more life out of them.
If you've got seeds to spare…
…send them to a friend and help spread the wildflower love! Don't forget to sign up to our monthly newsletter too for more top tips and activities!
Celebrate if you
enjoyed this