How to sow wildflowers
Our top tips on how to sow wildflowers and make them bloom, from the experts at the National Wildflower Centre, part of Eden Project.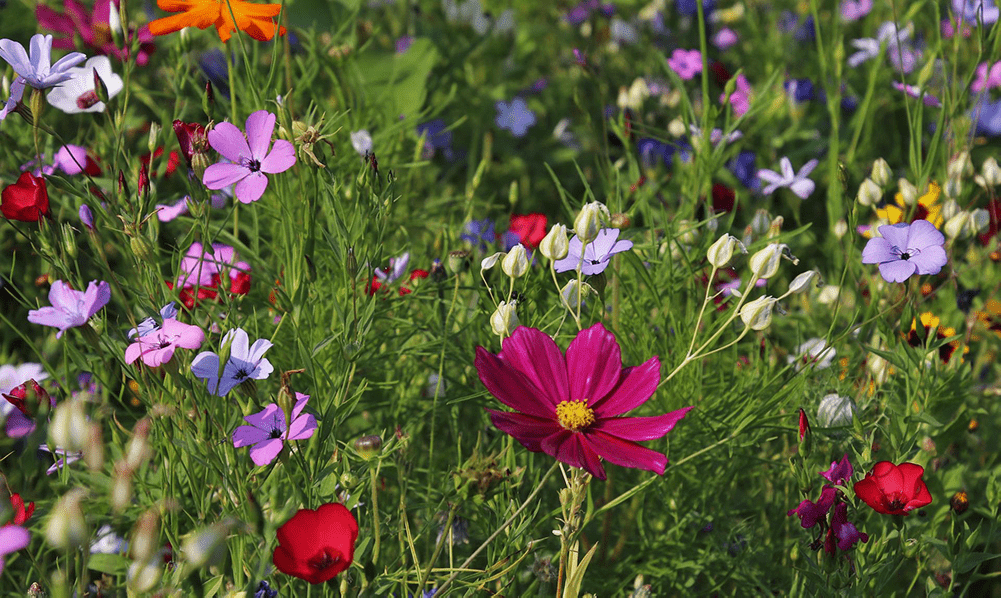 When to sow wildflowers
Wildflower sowing season is from the end of summer until the first frosts. This is when wildflowers would naturally go to seed.
If you sow around September, you will be able to plant fresh seed whilst the soil is still nice and warm from the summer, meaning you'll get the best germination.  But just be aware that the later you sow your seed, the later in the year they will flower.  If the ground is too cold, save your seed until the spring.
Autumn is also a fantastic time to plant bulbs and trees, so if you can't find the wildflower seeds you need right now, you can still get planting to bring some colour in the spring.
Wildflower seeds to plant
Choosing different types of wildflowers means you'll have a longer flower display throughout the warmer months, and is great for pollinators too as there are more choices.
Having both annual wildflowers (which flower once a year and then die) as well as perennials (which take a little longer to establish, are longer lived, and flower year on year) means you get the best of both worlds.
You might like to try the environmental charity Landlife's Signature Wildflower Seed Mix, or, collect and save wild seeds from around your area. Gardeners are often happy to share or swap free wildflower seeds. Look for seeds that help wildlife such as bees and butterflies.
Our top 10 wildflowers
Red Campion (Silene dioica)
Ox Eye Daisy (Leucanthenum vulgare)
Field Scabious (Knautia arvensis)
Wild Carrot (Daucus carota)
Cornflower (Centaurea cyanus)
Foxglove (Digitalis purpurea)
Bird's Foot Trefoil (Lotus corniculatus)
Meadow Buttercup (Ranunculus acris)
Corn Marigold (Glebionis segetum)
Corn Poppy (Papaver rhoeas) 
How to collect wildflower seed
To collect seeds from existing flowers, pick a few flowers as they start to turn brown. Put a paper bag over the top of the dead flower head and cut the stem. Tie the bag at the top before putting it somewhere to dry.
Check the bag after a few weeks and you should find seeds in the bottom. If not, you can rub or shake the seeds out of the seed heads. Once you've collected your seeds. store them in an air-tight container in a cool, dark place.
Watch our video to discover more seed collecting tips!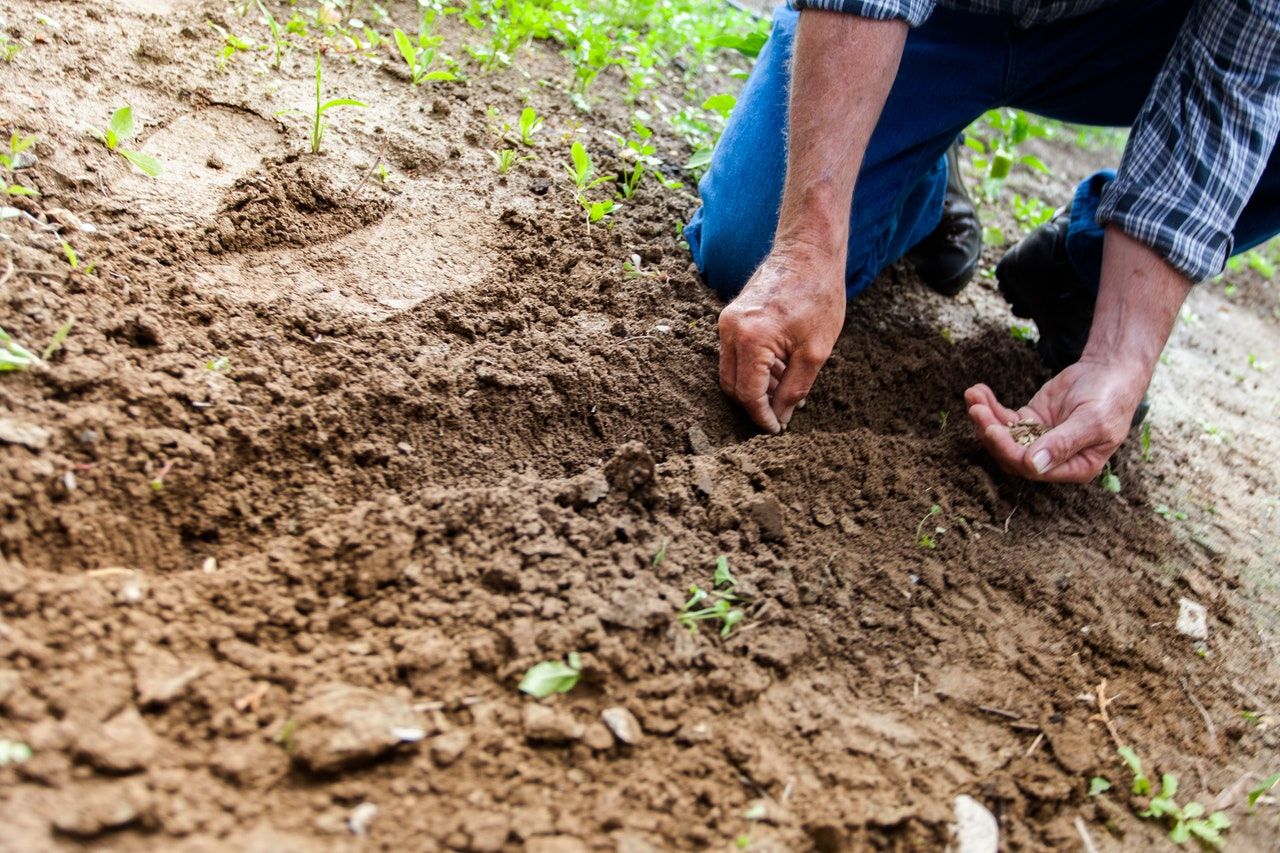 How to plant wildflowers
1) Choose and prepare your patch
Wildflowers need light and space to thrive, so choose a sunny spot to plant your wildflowers – a front garden, community garden or planter, or somewhere that needs a bit of brightening up.
Get rid of any weeds and expose the soil, raking the surface flat to create a seedbed for your wildflowers. This works best in dry conditions.
Most wildflowers prefer to grow on poorer soils so don't worry about adding anything to your soil!
2) Get mixing
Once you've decided where your patch will be, work out how much wildflower seed you need to buy (most mixes come with guidance – Landlife's Signature Wildflower Seed Mix should be sown at 5g per square metre). Tip your wildflower seed into a clean dry bucket.
Add a carrier to make the seed go further and last longer, it also helps you to see where you have sown. Sand works well, but make sure it is dry as wet sand is hard to mix and sow as the seeds clump together. Vermiculite (you can buy this at the garden centre) and bran are also good options. Mix by hand with a spoon.
3) Get sowing
Pick a nice dry day to sow your seed. Take one big handful from your bucket and grip it tight, walk forwards.
Keep your hand gripped tight and let the seed slip out between your fingers moving your fist back and forth as you walk forwards. You'll be surprised how much control you have and how a little seed can go a long way. Sow sparingly – it's not necessarily an advantage to sow lots of seed in a small space, plants will end up competing for light, space and water.
Once you have got to the other end of the patch, turn around and walk back and repeat over the strip you have just done. Once completed one way, do the same at right angles to your first sowing, this enables you to get an even coverage.
Or you can go rogue – there are other ways to sow…Sowing is like painting with seeds, create patches where you like and how you like.  Use the seed bomb message – take a handful of seed and throw it up into the air creating explosions of colour!
Once finished, give your hands a good wash.
Wherever possible, using peat-free compost (or even making your own!) is a small measure we can all take to protect our environment this spring. Peatlands are precious spaces for wildlife and they're a huge store of carbon – protecting them is vital in the fight against climate change.
Wildflower seeds are delicate and can be easily disturbed by people or dogs walking where they're sown (if they're trodden down into the soil, they won't have enough light). If your patch is in a public place, you could fence it off and make a little sign explaining that it's a wildflower patch – understanding is key!
If you've got seeds to spare…
…send them to a friend and help spread the wildflower love! Don't forget to sign up to our monthly newsletter too for more top tips and activities!
Why are wildflowers so important?
Wildflowers were once a significant part of the British landscape until WWII when huge amounts of meadow were ploughed for arable farming.  There has been a drastic loss of 97% of UK wildflower meadows since that time, and today, wildflower meadows account for less than 1% of the British countryside leading to a subsequent decline in biodiversity, which has been widely reported in recent years.
Benefits of wildflowers
Wildflowers provide critical habitat for pollinators, beneficial insects and wildlife, which is essential for ecosystem function and health.
On grasslands, wildflowers help boost crop yields, add natural proteins to the diets of livestock and provide erosion control on cropland.
They help manage and filter stormwater, create groundwater filtration systems and reduce the impacts of drought.
Wildflowers also connect people with the natural world, enabling individuals and communities to actively increase biodiversity.
They transform underused spaces into vibrant living landscapes and contribute to pride of place.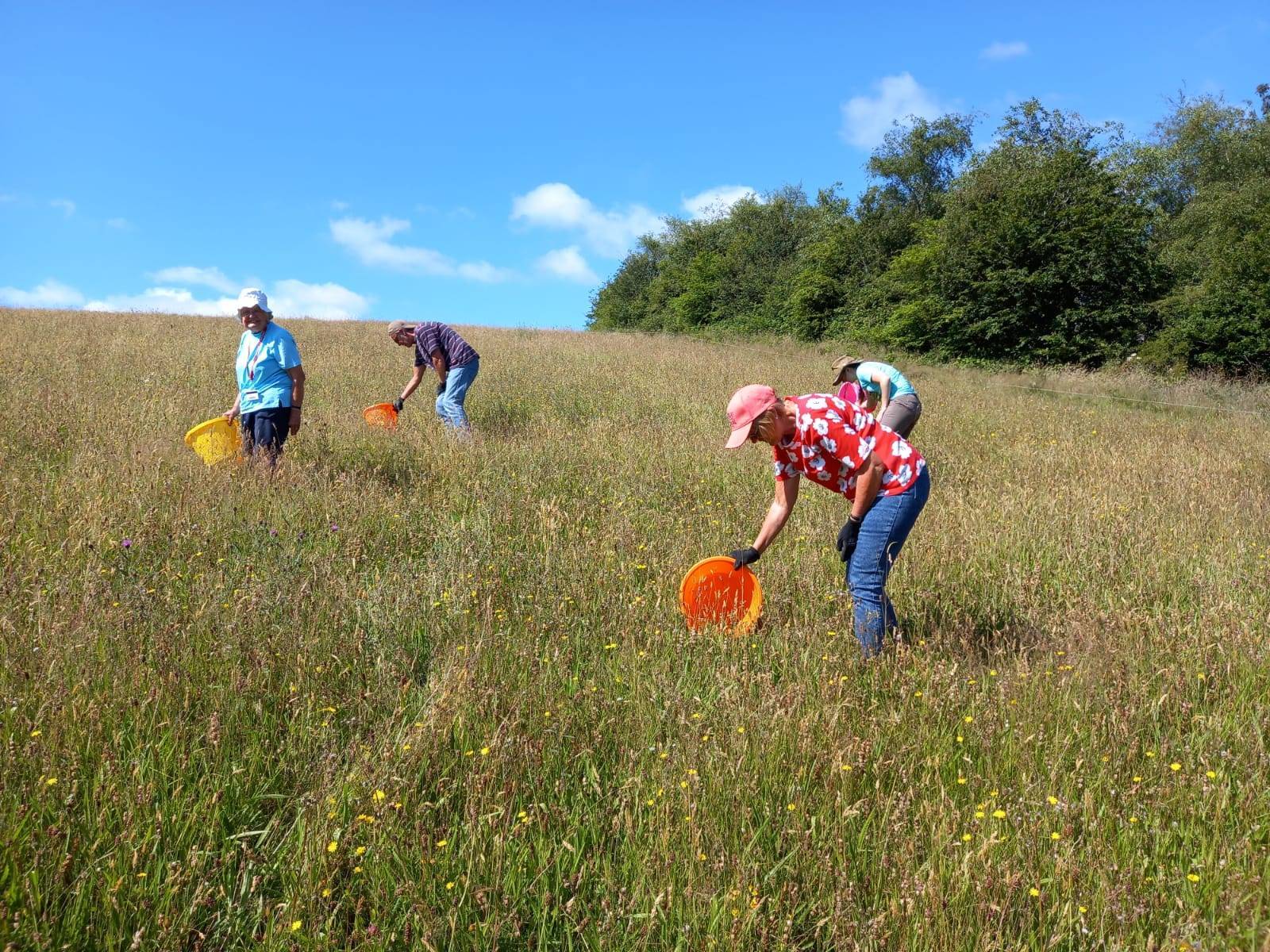 What does the National Wildflower Centre do?
Part of the Eden Project, the National Wildflower Centre (NWC) uses wildflowers to bring biodiversity, delight and colour into the lives of communities across the UK.  From hedges, fields, and woodlands to roundabouts, housing estates, churchyards and cemeteries, we want everyone to experience the glory of wildflowers.
Our projects combine conservation, creativity and colour to make new wildflower habitats that support wildlife and connect people to the natural world.