Organise a Living Advent Calendar
Take your advent calendar experience to the next level with a Living Advent Calendar: unveil a new window display every night for some festive community cheer.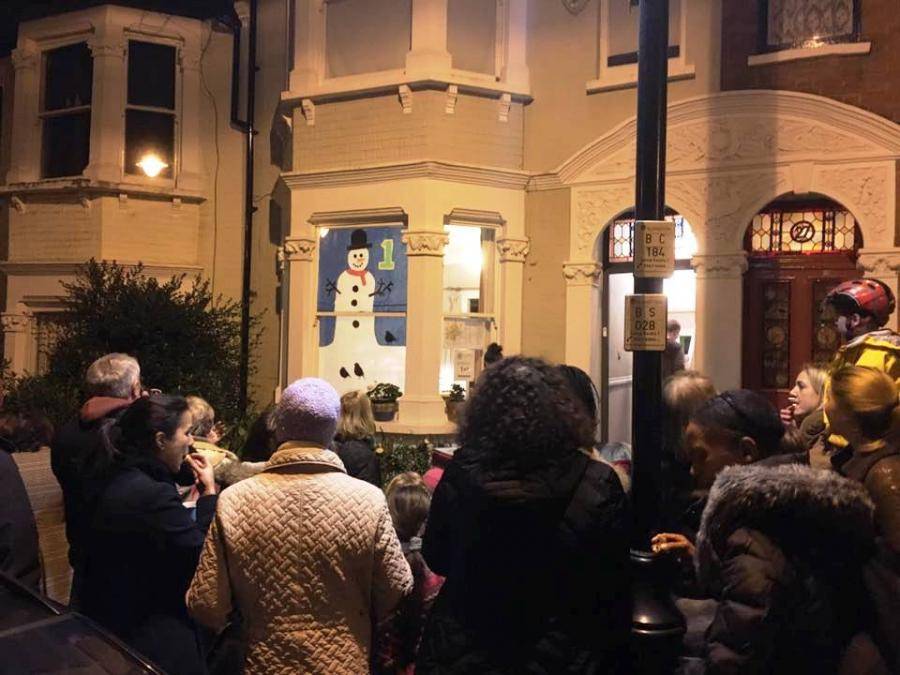 Our friend Amy introduced us to this awesome idea after one of our team members stumbled into Amy's own Living Advent Calendar in Whitehall Park, London. If you'd like to have a go yourself next Christmas, Amy has given us some simple tips to get you going.
The nice thing about this project is it doesn't take too much organising after the initial set up. With each house taking on the challenge of creating a festive window display, you'll all get great enjoyment at seeing what fun concepts people come up with. On Amy's street they've had Rudolph the reindeer, complete with a flashing red nose, an illuminated Christmas tree made entirely from Lego, and even the Northern Lights! 
1)
Define your area
It's important to be clear on the geographic boundaries for your project, otherwise it may become sprawling and unmanageable. Target a specific area, like your street or a clearly defined residential area. 
2)
Recruit volunteers
A few months before December, hold a little get together to give people an introduction to the project and inspire them to get involved. Amy held a cheese and wine night; some good snacks are guaranteed to get you some willing volunteers! You'll need enough houses to get involved so you'll have a new window to unveil on every night of Advent. Read our tips on how to recruit volunteers here. Once you've got people involved, set up a Facebook or WhatsApp group to share updates, news and create a sense of community around the project.
3)
Identify partners
Think about who can help you get the word out. Are there any local publications or newsletters that might help? You could approach your local residents' association, a nearby church or school, or your council. Local businesses may also be willing to offer support.
4)
Make a timetable and map
Once you know who is taking part, assign each home a day of Advent. Once this is done, it's a lovely idea to create a timetable and map that you can use to show people how your Living Advent Calendar will progress. This doesn't have to be fancy: roughly map out the area taking part, doodle some houses and label each one with the day of Advent they will be representing. You can print these off and ask volunteers to distribute them around the community. Or, have a go at creating an interactive online map – giving you a link to share with neighbours. And if you need help, ask if anyone has made one before as chances are, someone has!
5)
Enjoy the displays
Going along to the different displays is the best bit of the project! Gather outside each display with some mulled wine and mince pies and take in the lovely windows. Make sure to take plenty of photos to share your experience with others. Post them on your Facebook or WhatsApp group so you can keep everyone involved and enjoy looking back on how your Living Advent Calendar unfolded. 
Celebrate if you
enjoyed this